China to lift 13-year beef ban
China to lift 13-year beef ban
President Trump strikes deal with Chinese President Xi Jinping to reopen Chinese market to U.S. beef.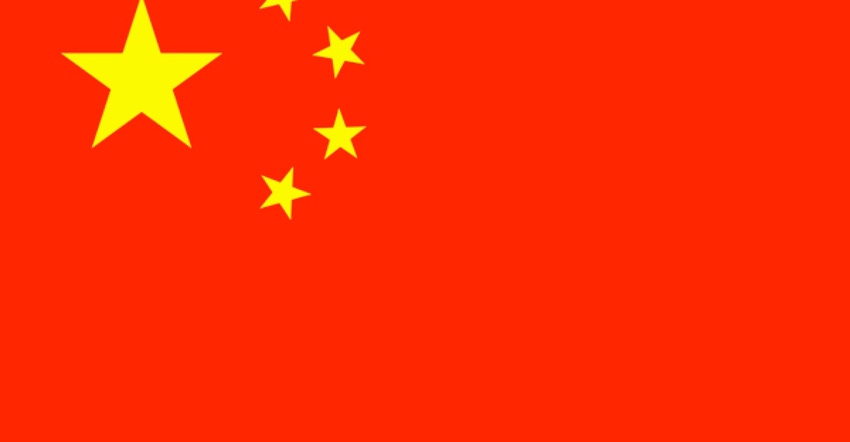 President Donald J. Trump met with Chinese President Xi Jinping earlier this week to discuss trade relations, and a deal has been made that has U.S. cattle producers rejoicing.

After a 13-year ban on U.S. beef following a case of bovine spongiform encephalopathy (BSE), China has agreed to lift the trade barrier and reopen the market.

This is significant news as Global AgriTrends calculates the greater China region, which includes China, Hong Kong and Vietnam, as a $7 billion market. However, there are still some regulatory hurdles before this becomes reality.

According to Rita Jane Gabbett for meatingplace.com, "In a note to investors, Stephens Inc. analyst Farha Aslam cautioned, however, that China has twice before agreed to grant market access to U.S. beef but regulatory hurdles have prevented any real trade to materialize.

"U.S. beef industry stakeholders applauded a similar announcement last September that China would end the 13-year ban on U.S. beef, originating upon the first discovery of BSE. Last September, the U.S. Meat Export Federation had also cautioned that while it was a good first step, that USDA and its Chinese counterparts still had to negotiate conditions for U.S. beef to enter that market.

"Since then, beef industry groups have been calling on the Trump Administration to take action on the issue. Details were not immediately available on how this new agreement will move the issue forward from the September agreement."

In a letter sent prior to President Trump's meeting with Jinping, U.S. Senators Steve Daines (R-MT) and Jon Tester (R-MT), along with 37 other senators, wrote to Trump, "Opening this market to U.S. producers would create substantial opportunities for farmers and ranchers across the country as China has an import market in excess of $2.5 billion and is the second largest importer of beef in the world. The current environment of low commodity prices further emphasizes the significance of trade to U.S. farmers and ranchers and the beef industry overall. We are confident that given a level-playing field, U.S. farmers and ranchers can compete successfully and increase exports in any foreign market."

Here's hoping that Trump's campaign promise to change trade relations with China will soon come to fruition. A green light to serve China's 1.3 billion consumers would be a massive opportunity to expand our global beef export market. According to Kent Bacus, National Cattlemen's Beef Association director of international trade, China has one-fifth of the world's population and is the second largest importer of beef.
In a recent podcast, Bacus said, "We're thankful for President Trump for highlighting beef access to China as part of his first meeting with the Chinese president. Considering there are a lot of other issues that need to be addressed from security to trade, we're just happy that beef was a priority issue. Even though there has been a nominal lifting of the ban from China, we are still unable to send beef into the Chinese market because we still face some technical barriers of trade. Over the next 100 days, the Chinese and U.S. leaders are going to identify a path forward where they are going to address some of these technical barriers like trace-ability, so we still have a little bit of time before we see beef enter the Chinese market."

If you want to learn more about our U.S. beef export market, check out this report from the U.S. Meat Export Federation, which lists the year-to-date metric tons and dollars of beef sold to foreign countries. Click here to view the report.
The opinions of Amanda Radke are not necessarily those of beefmagazine.com or Penton Agriculture.
Subscribe to Our Newsletters
BEEF Magazine is the source for beef production, management and market news.
You May Also Like
---