Colorado to vote on restoration of gray wolves
Colorado to vote on restoration of gray wolves
Are wolves welcome in Colorado? A ballot initiative determined by popular vote will determine the fate of these carnivores in the state.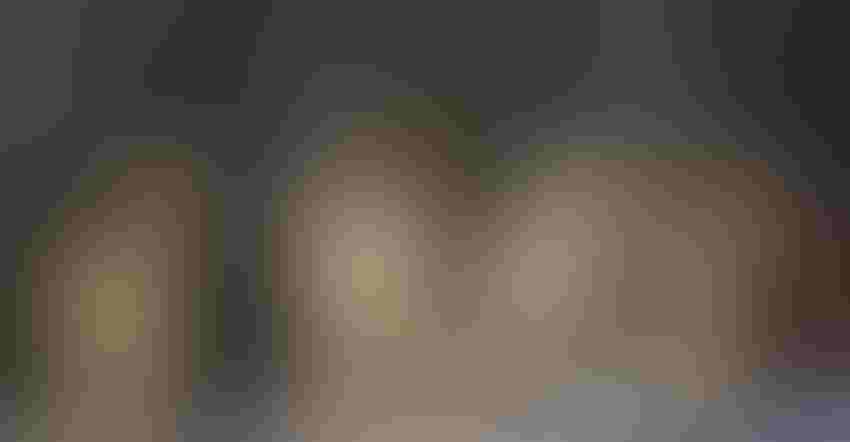 America will vote on a number of issues and candidates come the November 2020 election. And while all eyes are on the race for the presidency, there are other topics for voters to consider that will impact citizens for years to come.
Earlier this week, I blogged about one issue — AB 2959, a ballot initiative in California that would prohibit livestock producers from feeding organic waste from food production and would instead force it to be dumped in landfills.
In case you missed it, you can read about it here.
In today's blog, we'll head to Colorado, where there is heated debate over a ballot initiative that, if passed, would reintroduce the gray wolf into the state.
According to The Denver Post, "Bolstering the six wolves that arrived on their own, voters concentrated in cities — Denver, Colorado Springs, Fort Collins, Boulder — are poised this November to order state officials to introduce an unspecified number more. Gov. Jared Polis has declared he's 'honored to welcome our canine friends back.'
"Colorado's Initiative 107: Restoration of Gray Wolves is expected to pass — one poll shows 84% statewide support despite opposition from two dozen county commissions — widening wolves' western comeback after federal agencies reintroduced them in Yellowstone National Park and Idaho starting in 1995, following extirpation before 1940. Federal records now show more than 6,000 wolves in the Lower 48 states," The Post article says.
Despite the positive response to the proposed initiative, many in the agricultural, environmental and wildlife communities are issuing words of caution should this pass.
Coloradans Protecting Wildlife (CPW) said, "We stand firmly opposed to this dangerous measure. We are prepared to fight to protect our state's valuable resources and unmatched natural beauty."
"For numerous reasons, wildlife experts have advised against introducing wolves in Colorado multiple times over the years," says Chad Vorthmann, Colorado Farm Bureau executive vice president. "The decision about whether or not to introduce wolves to Colorado should be guided by science and left in the hands of experts, not the ballot box."
"This measure poses a direct and immediate threat to humans, domestic pets, livestock populations, and wildlife in Colorado," warns Terry Fankhauser, executive vice president of the Colorado Cattlemen's Association (CCA). "The claim that this will create balance for the environment is misleading. Introducing the wolf will create chaos and conflict with the current ecosystem including harm to threatened and endangered species."
"As partners in conservation, we're alarmed this ballot measure has no safeguards or protection. Forcing the release of an unmanaged apex predator will cause irreparable harm to our wildlife and our livestock," says Bonnie Brown, executive director of the Colorado Wool Growers Association. "We will fight to protect our members and the valuable habitat they provide to make sure that Colorado remains a safe, beautiful place for future generations to come."
Proponents of the initiative want to give wolves a "fair playing field."
One such individual is Maximilian Werner, who recently published an article in Wildlife News comparing the death of George Floyd to the oppression of carnivores, including coyotes, lions, bobcats, black bears and wolves.
Werner writes, "Perhaps one day not too long from now our concept of justice will include other animals that also deserve to live their lives free from persecution. But given everything it has taken just to get people to value the lives of other people, without another groundswell of empathy, I have little hope that wolves and other imperiled carnivores will survive the century."
Additionally, Krista Karlson, writes for the Sierra Club, "The Colorado initiative marks a plot twist in the decades-long drama over the wolf. It will be the first time that the reintroduction of wolves anywhere in the United States is decided by popular vote.
"'Ultimately, people will determine where predators such as wolves can live,' says Rebecca Niemiec, an assistant professor in the Human Dimensions of Natural Resources Department at Colorado State University. She says that research has shown that the effectiveness of many conservation initiatives depends not only on ecological factors but also on social factors, like the public's attitude toward a species."
This issue is not black and white, and if you've got a dog (err a wolf or a calf) in this fight, it's time to engage and make sure your concerns are heard, not just by your peers in agriculture, but by the media and your urban neighbors, as well.
This election is going to be huge, in more ways than one. With less than 100 days to go, don't fall asleep at the wheel and act surprised if the chips don't fall where you hoped.
The opinions of Amanda Radke are not necessarily those of beefmagazine.com or Farm Progress.
Subscribe to Our Newsletters
BEEF Magazine is the source for beef production, management and market news.
You May Also Like
---