Commercial Cattleman Builds Back His Herd Using DNA Marker Technology
Commercial Cattleman Builds Back His Herd Using DNA Marker Technology
By combining a low-density DNA marker test on its commercial cows and calves with a high-density test on the bulls they buy, the Vest Ranch is positioning itself to rebound from drought.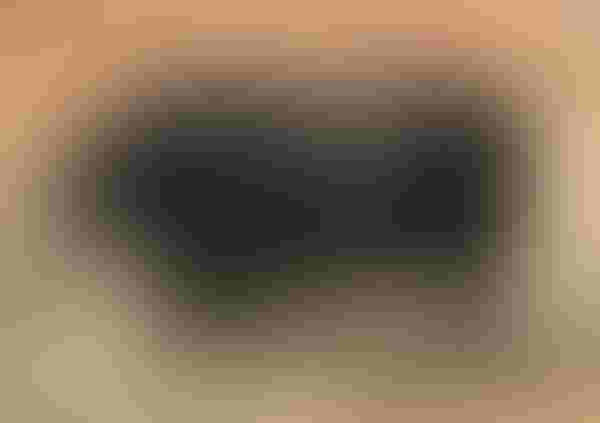 Keeping the right females is something every rancher struggles with, even when it does rain, says Ty Watkins. "However, in a drought year where you're forced to make decisions within your cowherd that you wouldn't otherwise make, you really want to be sure you're keeping the most efficient, most productive cows possible."
Then, when it does rain and you begin to rebuild, you can build from that base of efficiency and productivity to bring your cowherd back better and more profitable.
At least that's Watkins' plan. He and his wife Samann manage her family's ranches in the Texas Panhandle near Childress and in West Texas around Kermit and Monahans. But the question now in a drought is the same as it's always been: how do you know which cows need to be fired?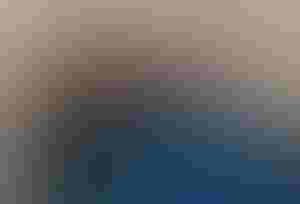 Like just about every other commercial cow-calf rancher who ever had to cull a cow, Ty and Samann (right) approach those decisions with all the information they can put together mixed with a healthy dose of gut feel. And while, by outward appearances at least, it looks like they've done an exceptional job of keeping the ranch's legacy intact for great grass and better cows to graze it, they have always looked for more tools to put in their toolbox to better identify the best cows.
Now, they think they have it, and it's all wrapped up in a drop of blood.
DNA and drought
At the urging of their bull supplier and neighbors, James Henderson and Mary Lou Bradley-Henderson with the Bradley 3 Ranch, the Watkins took blood samples last year when they worked their cows and calves. At the time, they hadn't made the decision to spend the money on a DNA marker test, but were leaning that direction and collected the samples in case they did.
Enjoy what you are reading? Subscribe to Cow-Calf Weekly for even more industry news in your inbox.
They pulled the trigger this year; long-term, Ty says, it will be money well spent. "Drought really makes you look within your operation to be sure that the cows you're keeping are as efficient as they can be."
Historically, that effort, even in good years, has been based on a lot of assumptions supported by phenotypic data – reproductive performance, age, defects such as udders, eyes and feet, and some measure of average performance, such as pounds weaned per acre.
But culling on those criteria really doesn't tell you which cows are making you money and which cows are losing you money, or whether you're producing the kind of calf that will perform well enough to not only make a profit for the ranch, but for everyone else in the marketing chain.
Using the data
Historically, Ty and Samann looked at maternal trait EPDs when buying bulls, putting less emphasis on growth and milk production in an effort to keep cow size within the guardrails of a dry and sometimes unforgiving environment. "We wanted to find those solid, mid-range bulls that we could get good replacement heifers out of," Ty says.
But while growth and carcass traits often can be a given with Angus bulls, the Watkins really didn't know whether their steers and cull heifers performed well in the feedyard and on the rail.
"It's not that we weren't efficient, it's not that we didn't have really good-looking cows and calves," Ty says. "But ultimately, what's that calf going to do when it leaves? As a commercial producer, you don't really have the understanding of the leverage that you may or may not have in the marketability of that calf."
A Closer Look: Is DNA Testing Hitting Its Stride?
Using the DNA marker data, however, Ty and Samann plan to reorganize their management to produce calves for targeted markets.
"We can take some cattle that really aren't good females for getting replacement heifers, and identify and focus on bulls that are high in growth, that are going to produce calves that will go into a feedyard and feed exceptionally well," Ty explains.
Then the cows that didn't rate as high on growth and marbling, but still meet the ranch's strict culling criteria for reproductive performance, will become the maternal herd with an emphasis on producing replacement females to restock the ranch as it comes out of drought.
Connecting The Dots: Seedstock Sector Represents Both Beginning & End Of Beef Production
In addition, Ty and Samann plan to sell replacement heifers, adding another profit center to the ranch by taking advantage of the marketing leverage that DNA marker data provides.
The effort to manage each cow on the ranch to her genetic potential will be enhanced because they'll be better able to select bulls for a specific set of cows. The Bradley Ranch provides HD 50k DNA data on all the bulls it sells. With the low-density DNA test data on all their cows and replacement heifers, Ty and Samann can sit down with James and Mary Lou, compare the data and accurately match bull power with each group of cows.
"They've got information exponentially greater than we have that they're able to share with us," Ty says. "I'm able to go to them with greater detail on our cows and really, really be specific on the bulls we're buying instead of using approximations."
As they restock, Ty says that approach allows them to select heifers that will move them forward. "With restocking in mind, I'm confident it's going to help eliminate any pitfalls we might have by keeping cattle in the herd that are going to cost us money," he says.
However, it's on the terminal side where pounds make a payday, where the ranch could well see its most significant change in management. Traditionally, like many commercial operations, the Vest Ranch sold calves at weaning. They got on a truck, went to someone else's operation, and became their problem. That approach and philosophy has taken a broad turn.
"We didn't know what the cattle did once they left the ranch," Ty says. So they're working toward a goal of becoming more aware of the needs of feedyards, packers and, most importantly, consumers.
"When those cattle leave this ranch, whether we partner on the cattle, whether it's retained ownership, or whether we outright sell the calves to someone else, we realize the importance of where that product is going, how that product is going to feed and, ultimately, when it gets to the consumer, how the eating experience is going to be for them."
Knowledge is dangerous
Ty says there is a downside to learning more about your cattle – you risk learning that your cows aren't as good as you think they are. Beyond that, however, he sees nothing but upside to incorporating DNA data into the ranch.
"We're not going to improve our herd overnight, by any means," Ty says. "But with DNA testing, you get there quicker. It's one more tool in your toolbox."
And making the ranch better is important to them. "With Samann being a fourth-generation rancher working to ensure this ranch gets to a fifth generation, we have to be sure that not only what we're doing on a daily basis, but what we're building long term, helps that generation get to where it wants to go," Ty says.
"It doesn't matter whether it's being a good steward of your land as far as your grass, your wildlife, your water or your cowherd. It's the same thing. That's been our approach and it's vitally important to what we do." 
You might also like:
6 Tips To Reduce Stress On Your Family Ranch
Cow Fixer Vs Herd Health Vet? BEEF Vet Examines Production Medicine
80+ Photos Of Our Favorite Calves & Cowboys
7 Ranching Operations That Personify Environmental Stewardship
Ranchers Sing The Praises Of Mob Grazing of Cattle
Subscribe to Our Newsletters
BEEF Magazine is the source for beef production, management and market news.
You May Also Like
---