Coping with depression in ag families
Coping with depression in ag families
Awareness is key when it comes to assisting a loved one who is struggling with depression, anxiety, fatigue and stress.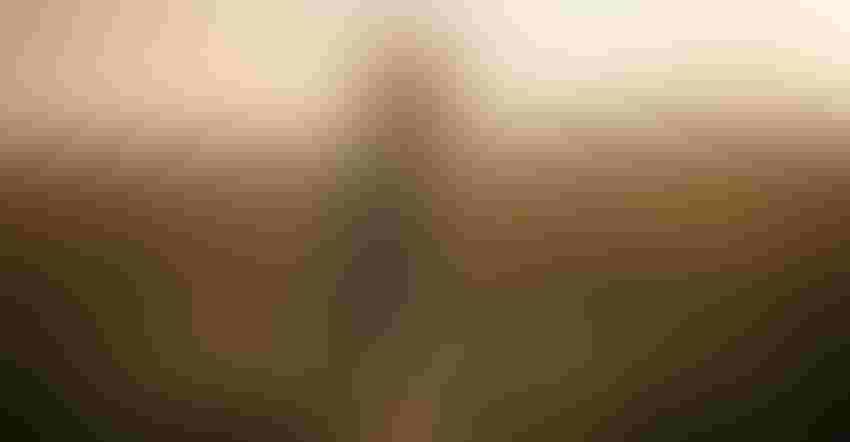 eclipse_images / Getty Images
Last week, I was asked to speak virtually to attendees at the Canadian Organic Winterfest Producer Meeting on the topic of addressing mental health challenges on the farm or ranch.
When the organizers first asked me to present, I wondered, "What the heck could I possibly share with this group on this heavy topic? I'm not a therapist or medical health professional! What value do I have in this arena?"
But then I remembered that every farm family, including my own, has a story. I've seen this play out first-hand in my 32 years of being in the cattle business. As an ag community, we've seen great highs and lows over the years, and when I look back on a really tough 2019, I realized I have plenty to share on this topic.
Take, for example, the calving season of 2019. One late-season April blizzard had us feeling particularly hopeless. The snow was thick. Underneath it was mud. The wind was blowing. The drifts were huge. And there was no way to get a tractor, truck or four-wheeler out to check calving cows without it getting buried in the muck.
After 36 hours of battling the elements with very little sleep, Dad finally said, "We can't go out there anymore tonight. It's too dangerous. We'll see what kind of mess we have in the morning."
None of us felt good about this call, but when it's man against Mother Nature, sometimes you have no choice. So we waited, and as I recall that night, we each expressed our emotions—our stress, fatigue, anxiety, depression, anger, etc.—in different ways.
Dad felt defeated. Shoulders slumped, he sat in his armchair feeling like he had let his beloved mama cows down.
Did he do everything in his power to line up shelter, pen up cows that were very close to calving, provide bedding where he could, thaw out waterers and make sure hay was out to the stock where he could get to them? Of course.
But the idea of leaving them alone through the night in a deadly blizzard with calves potentially born in that kind of weather was devastating to him. In short, he felt like a failure.
Mom was teary-eyed. She couldn't help but mention "retirement" over and over again. Ready to start the next chapter where she wouldn't have to work so hard and she wouldn't have to see the stress etched in her husband's face, she was D.O.N.E.
Don't call her a fair-weather cowgirl—she's anything but. However, decades of hard work, long days and little time for fun or rest had left her depleted of energy. She was tired, and she longed for peaceful days ahead.
Tyler, my husband, internalizes his stress. His stony silence is the only cue to study as you wonder how he is handling the pressure of difficult times like this. He doesn't want to burden anyone else with his troubles or worries, but in his quiet demeanor, the wheels are turning as he walks through what he can do to "fix" the problems at hand.
Then there's me, the vocal one. I hate to say it, but the way I express stress and anxiety is probably the worst of them all. I get stressed out and am more easily irritable. I'm a control freak who hates feeling like I don't have control of a stressful situation, so it's not a good feeling at all!
I want to place blame, find a culprit or eliminate the problem usually in a rash fashion. At one point I said, "I'm done with these cows! As soon as we can, we are selling out!"
Granted, it wasn't even a month later when the crisis was over, emotions were less frazzled, and we had caught up on sleep that I was asking Tyler how soon we could buy more bred females.
That's mental health for you though — it doesn't discriminate by age, race, gender, wealth or location. The impacts of depression can hit even the happiest of families and the highest of the most highest-functioning individuals.
Sometimes it's hormonal. Like clockwork after all three of my babies were born, the postpartum anxiety was very overwhelming at times.
Sometimes it's environmental. Stressful factors like trade wars, low commodity prices, rising debt loads, increased input costs, risk of bankruptcy, family stress or a health crisis can really escalate the feelings of hopelessness and depression.
And when it comes to potentially losing the farm or ranch, the weight of this burden can be too much. After all, our identities from a very young age have been that we are proudly part of the farming and ranching community. What if that all goes away? It might leave someone wondering what their value or purpose in life is.
I'm haunted by the story of a South Dakota farming family who lost their husband/dad last fall due to suicide.
Published in the Washington Post in November 2019, Annie Gowen writes, "Amber Dykshorn and her three children are left to care for a farm of more than 600 acres in Platte, S.D., after her husband, Chris Dykshorn, took his own life earlier this year, leaving behind nearly $300,000 in farm debt."
You may recall that I shared this story last year, but in case you missed it, you can read the tragic story here.
So what can we do if we are experiencing these emotions ourselves or if we are worried about a friend or family member who may be going through a tough time?
Illinois farm wife and behavioral health consultant Adrienne DeSutter offered some advice at a recent press conference held at an American Farm Bureau Federation meeting.
As reported by Holly Spangler for the Illinois Prairie Farmer, DeSutter said to look for these signs in a loved one who may be struggling with mental wellness:
Changes in a person's typical behavior

Eating or sleeping habits that change

Decline in care of self, or farm, or livestock

Sudden weight loss or gain

Feeling trapped, hopeless or worthless

Expressing unbearable pain

Aggression or irritability

Withdrawal or isolation from friends and family

Saying goodbye or giving away prized possessions
So how do we best approach having a conversation with these loved ones? DeSutter suggests:
Point out things you've noticed. ("Haven't seen you at church/card club/coffee.")

Just want to see if everything's OK.

Make sure you're genuine; show empathy.

Listen to hear, don't listen to respond.
Read the entire article, which offers some important resources and phone numbers to have on hand in case of an emergency, by clicking here.
So, as I presented by speech to these Canadian producers, I, just like them, don't have all the answers. But I, just like them, are seeing and experiencing stories like this first-hand in our agricultural communities.
And in typical rural America fashion, where we are so quick to offer a helping hand to someone in our neighborhood who needs help, we are also typically the last people to ask for help ourselves. It's difficult to admit it to ourselves, much less anyone else, but being vulnerable and open when your family needs it most is the best gift you could give yourself and your loved ones!
If you or someone you know needs assistance or help, call Avera Health Ministry's farm-specific hotline at 800-691-4336.
The opinions of Amanda Radke are not necessarily those of beefmagazine.com or Farm Progress.
Subscribe to Our Newsletters
BEEF Magazine is the source for beef production, management and market news.
You May Also Like
---