Coronavirus: How leading grocery chains are responding to keep customers safe and shelves stocked
Coronavirus: How leading grocery chains are responding to keep customers safe and shelves stocked
Supermarket News shares what retailers such as Walmart, Kroger, Publix and others are doing as COVID-19 spreads across U.S.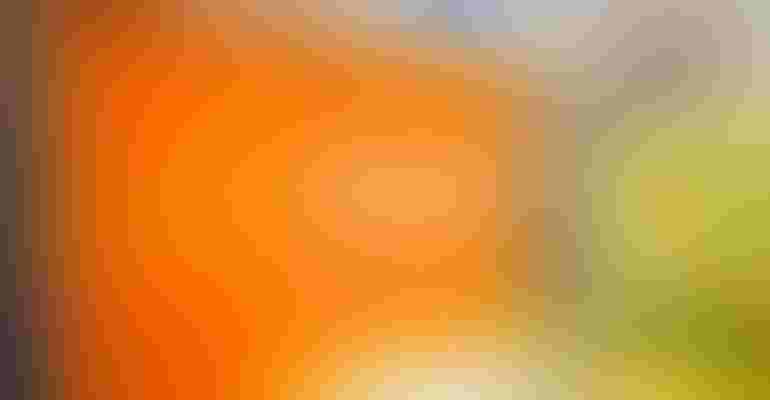 *Editor's Note: Follow Supermarket News' coronavirus coverage at our dedicated news page.
With the spread of novel coronavirus (COVID-19) officially becoming a global pandemic this week, grocery retailers of all stripes stepped up efforts to get the word out to customers and employees about the measures they're taking in response.
Related: Survey: Retailers brace for financial, supply-chain disruptions from coronavirus
World Health Organization (WHO) Director-General Tedros Adhanom Ghebreyesus on March 11 announced that COVID-19 reached pandemic level as the number of worldwide cases soared over 100,000 and the virus' incidence outside China, the origin of the outbreak, increased thirteenfold.
As of noon Eastern time on March 13, global confirmed coronavirus cases stood at 132,536 in 123 countries, areas and territories, with 4,947 deaths. China still by far had the most confirmed cases at 80,981, followed by Italy (15,113), Iran (10,075) and South Korea (7,979). Most recently, reported cases have proliferated in Europe, climbing to 2,965 in Spain, 2,860 in France and 2,369 in Germany.
Related: Coronavirus triggers unexpected sales surge for UNFI in second quarter
WHO reported 1,264 confirmed COVID-19 cases in the United States through noon Eastern time on March 13. The latest data from the Centers for Disease Control and Prevention (CDC), through March 12, had 1,215 confirmed and presumptive-positive cases of coronavirus in 42 states and the District of Columbia, with 36 total deaths. States with the most reported cases are Washington (366), New York (217), California (175) and Massachusetts (95), according to the CDC. The virus' rapid advance led the Trump administration on Friday to declare coronavirus a national emergency.
In the U.S., consumer concern escalated with the rising number of coronavirus cases and media reports of community containment zones in Washington and New York, as well as widespread school closings, business conference and entertainment event cancellations, airline flight cutbacks, tourist destination shutdowns, postponements by pro sports leagues and drop-offs in public transit use — not to mention news that actors Tom Hanks and his wife Rita Wilson were diagnosed with COVID-19 and quarantined in Australia.
Shoppers, too, have continued to raid supermarkets, mass merchant and other retail stores to stock up on essential food and health products and emergency supplies, leaving shelves bare for such items as hand sanitizer, face masks and disposable gloves, disinfectant wipes, bathroom tissue, paper towels, dry groceries and shelf-stable beverages.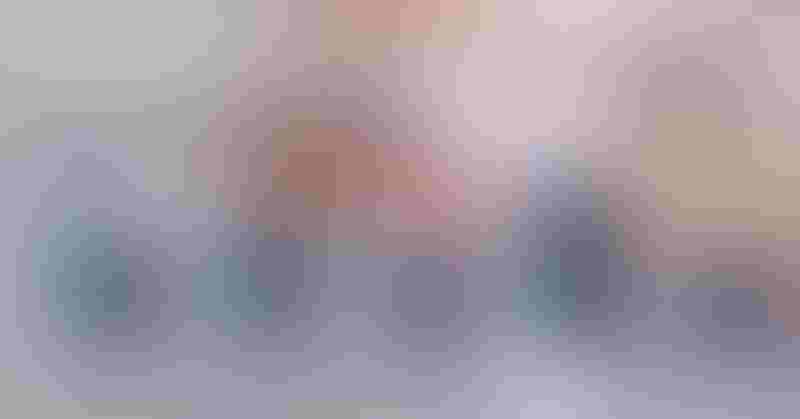 Retailers, meanwhile, have responded with purchase limits on high-demand items, assurances against price gouging, and more stringent cleaning in stores, as well as guidelines urging employees not feeling well to stay home and for those coming to work to exercise safe hygiene practices, namely keeping their hands clean.
"As the coronavirus situation continues to evolve, we know it is top of mind for our customers. We see it in the items people are buying and hear it in the conversations we're having in our stores," Walmart said in a statement. "We are monitoring this situation daily and, as we do with any unusual event, we will watch what's happening locally and adjust business operations and policies as needed. We are in close communication with the CDC, as well as other health organizations, and are following their guidelines as well as the advice of our own chief medical officer."
Here's a look at some of the efforts by grocery retailers to mitigate the impact of coronavirus:
WALMART: The world's largest retailer, and biggest grocery retailer, said its stores are being cleaned daily, including use of sanitizing solutions in high-touch, high-traffic areas. The company also is seeking easier ways to sanitize shopping carts and setting plans for third-party sanitization for any stores impacted by the virus. Also being considered are curtailed hours at 24-hour facilities to allow for extra cleaning.
"We will work to keep our stores stocked and prices fair. As one would expect, paper products, cleaning supplies and other items are in high demand as customers prepare for the possible impact of COVID-19," Walmart said. "We are working to replenish those items quickly, including diverting products to areas of the country where they are needed most and routing deliveries directly to stores. We have also authorized our store managers to manage their inventory, including the discretion to limit sales quantities on items that are in unusually high demand. Online, we are taking a firm stance related to the potential for price gouging by third-party sellers. Violations of our seller pricing policy and seller prohibited items policy will not be tolerated and will be resolved quickly."
Walmart also is reminding customers they can get what they need by shopping online and using pickup or delivery, or in stores using the Walmart Pay app feature for mobile checkout.
Kroger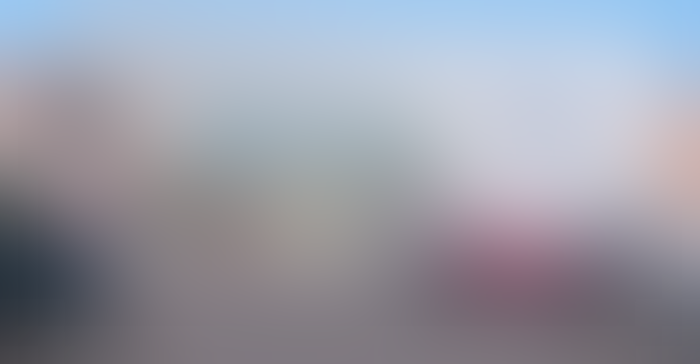 Kroger noted that it is partnering with suppliers to replenish high-demand preparedness products.
KROGER: In stores, Cincinnati-based The Kroger Co. said it's cleaning commonly used areas more often, including cashier and self-checkout stations, credit card terminals, conveyor belts and foodservice counters. The retailer also is cleaning shelves when restocking products; sanitizing restrooms more frequently (and restocking with soap, paper towels and hand sanitizer); adding extra hand sanitizer at cashier stations, foodservice counters and all pharmacy, The Little Clinic and Starbucks locations; wiping down shopping carts, baskets and equipment; and adhering to best practices for safe food handling.
Kroger noted that it's also partnering with suppliers to replenish high-demand preparedness products. And for customers, the supermarket giant is continuing to provide free disinfectant wipes at store entrances so they can sanitize shopping carts or baskets.
"During these last few weeks, we've been focused on doing all the things we need to do to keep our families safe and healthy. As America's grocer, we're here for our customers and communities when they need us most," Kroger Chairman and CEO Rodney McMullen stated.
"We believe that everyone deserves to have access to fresh, affordable food and essentials, especially in times of uncertainty. That's why our teams are working so hard to keep our stores clean, open and stocked. That's why we took the precautionary step on March 2 to limit the number of cold, flu and sanitary products per order so everyone can have access to the items they need," McMullen said. "And that's why our supply-chain teams are working to ensure that the food, medicine and cleaning supplies our customers need are reaching our stores as quickly as possible and are available through our pickup, delivery and ship services."
H-E-B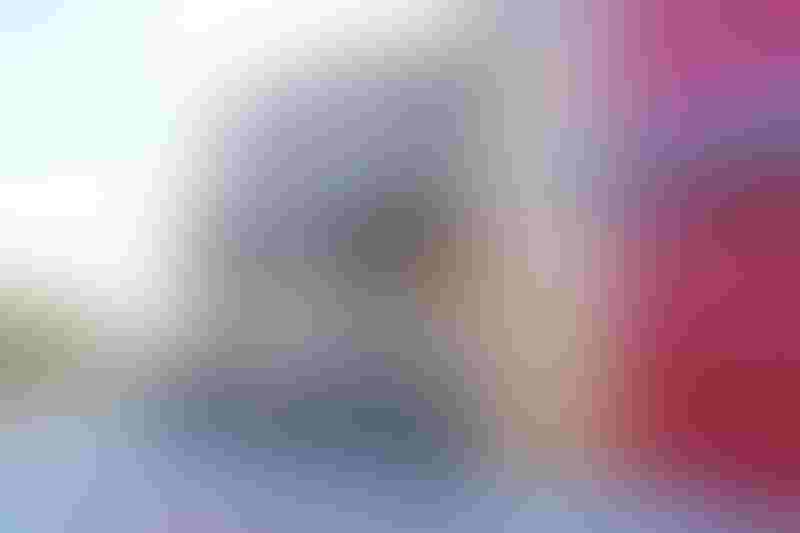 H-E-B is temporarily offering free delivery for all pharmacy orders. The company recommended that customers needing medications make use of free delivery or its drive-through pharmacy locations.
H-E-B: On March 13, Texas grocer H-E-B announced per-transaction purchase limits on high-demand products. Items include disinfecting and antibacterial sprays/wipes (4 units per transaction, liquid bleach (2), toilet paper (2), hand sanitizer (4), hand soap (4), water (4 multipacks and 4 gallons per transaction, for a total of 8 items), hydrogen peroxide (4), rubbing alcohol/wipes (4), latex gloves (4) and face masks (2).
"We understand our customers want to prepare by stocking up on the essentials. Texans must continue to prepare, but panic does not promote progress," H-E-B said in a statement. "For the long term, H-E-B is in a good in-stock position on many of the items our customers need, and we are working around the clock to restock our shelves. In order to help ensure all can secure the products they need, when they need them, we've implemented temporary purchase limits on certain items help protect the supply chain in Texas. While our customers might find our supply of some products low or temporarily out of stock, we encourage customers to check back with us if they cannot find what they need, as we'll continue to restock our products."
H-E-B also is temporarily offering free delivery for all pharmacy orders. The company recommended that ill customers needing medications make use of free delivery or its drive-through pharmacy locations.
Publix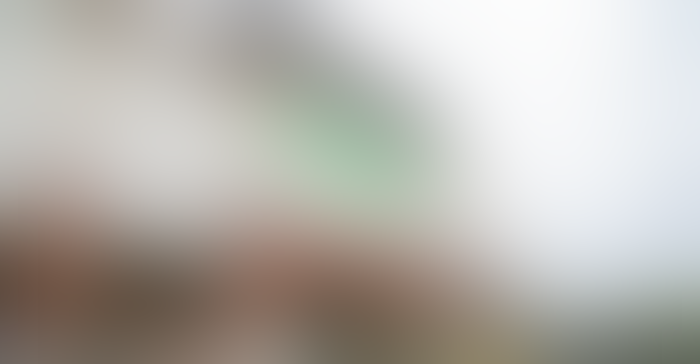 Publix has instituted purchase limits of two items on certain products including hand soaps and sanitizers, rubbing alcohol, facial masks and gloves, disinfectant wipes and sprays and bleach.
PUBLIX: Southeastern grocer Publix reported that it's helping the communities it serves prepare for the impact of coronavirus by replenishing the stock of vital products, such as Lysol wipes, hand sanitizer, bleach, water, canned goods and paper products. "We continue to make daily deliveries to our stores and are collaborating with our supplier community, industry groups and community partners," the company said.
As of March 6, Publix also had instituted purchase limits of two items on certain products: hand soaps and sanitizers, rubbing alcohol, facial masks and gloves, disinfectant wipes and sprays, aerosol disinfectant sprays, facial tissue, cups/plates/utensils, and bleach.
"We are working tirelessly to have the items you need on our shelves. We have applied purchase limits on some key items to allow more customers to get what they need," Publix CEO Todd Jones stated. He also pointed to alternative shopping options. "Customers who need to, or prefer to, avoid public places may take advantage of delivery or curbside pickup of groceries and other items."
Jones added, "Publix will continue to focus on keeping our associates healthy — and our stores open and stocked — to serve and support all our communities."
Wegmans
Wegmans is seeing an increase in its e-commerce business and expects that demand to grow, the company said.
WEGMANS: Along with increased efforts to clean and sanitize stores, Wegmans Food Markets emphasized that it continues to adhere to strict food safety and handling policies with self-serve items in fresh departments such as produce, bakery and prepared foods. "For customers who would prefer a packaged product, most self-serve items are also available prepackaged in other parts of the store," the company added.
Wegmans noted that, with high-demand products, it will "continue to receive shipments of these products and are sending them out to stores as soon as they arrive." Purchase limits include Wegmans purified, distilled and spring water, 1 gallon (4 per order); hand sanitizer, rubbing alcohol, alcohol wipes and prep pads, and hydrogen peroxide (3 per order); Wegmans disinfecting wipes (75-count), Clorox disinfecting wipes, Lysol disinfecting wipes, Wegmans towelettes (40-count) and Wegmans water (35- and 24-packs (2 per order); and family packs of Wegmans bath tissue and soft bath tissue (1 per order).
"Customers are stocking up on paper products, cleaning supplies and a variety of shelf-stable food items," Wegmans reported. "As demand for these items continues to grow and supply remains limited, we're working with our current suppliers and pursuing additional sources to replenish our supply. We're also seeing an increase in our e-commerce business and expect that demand will continue to grow."
Chairman Danny Wegman, President and CEO Colleen Wegman and Senior Vice President Nicole Wegman said in a statement, "We want to let you know we're thinking about all of you — our people, our customers, our suppliers, and our communities — as we work through the effects of the coronavirus. We understand the vital role our stores play in the communities we serve and will do everything we can to continue our operations with minimal or no interruption. We recognize the heightened concern and are doing everything we can to protect our customers and employees."
Stop & Shop
Stop & Shop's home delivery customers can request an unattended delivery in which the driver will drop the order on the front step, ring the doorbell, then depart.
AHOLD DELHAIZE USA: Over the past week or so, the presidents of Stop & Shop, Giant Food and Food Lion reached out to the public with letters to customers.
"We are closely monitoring our inventory and working diligently with our suppliers to keep high-demand products in stock, such as hand sanitizer, disinfecting wipes, paper towels, toilet tissue, bleach and other cleaning products," said Ira Kress, interim president at Landover, Md.-based Giant. "In some cases, these products are in limited supply across the U.S. As soon as the products become available, we are moving quickly to re-stock our store shelves."
Besides stepped-up cleaning and sanitizing of stores in high-traffic areas, Stop & Shop has suspended food sampling and events until further notice. "With items that are in high demand, we have imposed a limit of five per customer. both in-store and online. to ensure more of our customers are able to access items they may need," Stop & Shop President Gordon Reid said.
"Stop & Shop's home delivery customers can request an unattended delivery. This means that the driver will drop your order on your front step, ring the doorbell, then depart," he added. "You may also want to consider our pickup service as a quick and easy way to place your order and have it brought right out to your car at your local store."
Food Lion has "increased the frequency of our cleaning procedures and added even more rigorous practices," according to President Meg Ham. "Our associates are regularly disinfecting high-touch areas in our stores. We are working to ensure sanitizing wipes are available in stores and encourage you to use them as a precaution," she said. "We are also working closely with our suppliers to ensure your local store has the items you need. As you can imagine, certain high-demand items — such as household cleaning products — may temporarily be out of stock, but we are working as fast as possible to restock our shelves with these items."
The Giant Company (formerly Giant Food Stores), based in Carlisle, Pa., has experienced shortages and out-of-stocks on a range of household staples, including disinfecting and cleaning products, "due to overwhelming demand," reported spokeswoman Ashley Flower.
"We are focused on getting back in stock as soon as possible," she said in an email statement.  "Giant Direct, our grocery delivery and pickup service, is experiencing extremely high volume. We attribute much of that to people reacting to the arrival of COVID-19 in our area. Some of the most in-demand products, not surprisingly, are hand sanitizer, cleaning products, water and canned goods. We expect this trend to continue for the immediate future and are working to increase capacity."
TARGET: In a letter to customers earlier this week, Target Chairman and CEO outlined measures now under way and upcoming to mitigate the impact of coronavirus.
"Like many others, we're taking guidance from the CDC, which recommends regular cleaning as one of the most important preventive measures we can take. And, out of an abundance of caution, we've temporarily stopped food sampling in our stores," he said. "We're also staffing up our teams to support in-demand services like Order Pickup and Drive Up."
Store associates are "working around the clock" for Target customers so that "the products you want are available when you need them," Cornell noted. "As demand for cleaning products, medicine, pantry stock-up items and more remains high, we're sending more products to our stores as quickly as possible. And on Saturday, March 7, we started to limit the number of key items per purchase, which will allow more guests to get what they need."
White House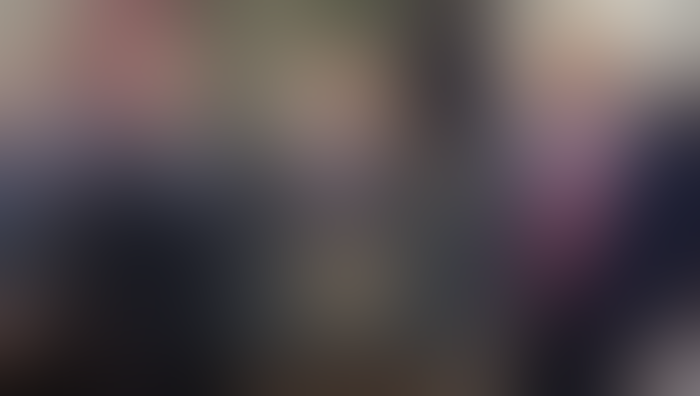 Target's Brian Cornell gave remarks on Friday at President Trump's press conference to declare the coronavirus pandemic a national emergency.
HY-VEE: Midwestern grocer Hy-Vee, along with increased and enhanced sanitation protocols, has taken extra safety steps with food and beverages in its stores.
"The CDC and FDA have indicated that the coronavirus spread is not related to food. Our food service areas are still operating as usual, preparing and serving food per customer order. However, we have stopped sampling events in our stores and transitioned our salad bars to pre-packaged items," Hy-Vee announced. "For the time being, we are not allowing customers to use personal/reusable cups to refill fountain drinks, tea or coffee in any of our convenience stores or dining areas. If you have a cup that allows for a discount, we will certainly still apply the discount — but we need our customers to use a new cup each time. Our corporate partner Starbucks has already implemented a very similar practice for its coffee refills inside our stores."
Hy-Vee also pointed shoppers concerned about coronavirus infection to its online grocery service. "Our Aisles Online service offers a good option for customers looking to purchase their grocery essentials without entering a store. You can choose to pick up your order at your local store, where one of our employees will bring it to your vehicle, or use our delivery service," the company said. "Please know that our Aisles Online delivery drivers also are taking extra precautions during this time and will not enter your home with your groceries so they can maintain a safe distance during the drop off."
ALDI: In a message to customers, Aldi U.S. CEO Jason Hart noted that the hard discount grocer is going the extra mile to address their coronavirus concerns.
For one, Aldi store associates are "working diligently to keep our shelves stocked," according to Hart. "In the midst of increased demand and challenging supply, we are focused on the products you are likely to want most: water, pantry staples, pre-made meals, cleaning supplies, toilet paper and more," he said. "To support as many customers as possible, you may see quantity limits placed on select items. We appreciate your patience, as some of these products may be temporarily unavailable in some of our stores."
Aldi also is intensifying cleaning practices at all stores, offices and warehouses. "We have dedicated more time to sanitization procedures, focused on the most common touch points," said Hard. "As an Aldi customer, your shopping experience may look a little different as we continue to navigate this difficult situation, and we thank you for your understanding."
LIDL: Lidl US President and CEO Johannes Fieber said the hard discount supermarket chain has formed a COVID-19 task force to with local, state and federal health agencies, including the CDC, to ensure the company is employing best practices across stores and warehouses.
"In our stores to this effect, we have already implemented enhanced preventive measures to keep our stores and facilities clean and healthy for you and our team," he said in a letter to customers. "Stores are cleaned daily, which includes using EPA-recommended sanitizing solutions approved for use in mitigating against COVID-19. We have increased our focus on cleaning and have assigned team members to perform regular sanitizing sweeps in key high-traffic, high-touch areas."
Lidl, too, is working diligently to secure its supply chain and lessen any impact on item availability from coronavirus "to the largest extent possible," Fieber added. "We are also working actively with our home delivery partners to ensure that customers who wish to have Lidl products delivered are able to do so."
GIANT EAGLE: Pittsburgh-based supermarket and convenience store operator Giant Eagle reported that it's hard at work providing the products that customers will need during the coronavirus crisis. The retailer also has implemented purchase limits.
"As the circumstances surrounding the spread of COVID-19 continue to evolve, we're working diligently to help keep our communities healthy. As is the case for all retailers, the availability of certain health, wellness, sanitizing, water and paper products may differ across our stores. Hand sanitizers, disinfectant wipes, bottled water, paper towels and toilet paper are currently the items in highest demand," Giant Eagle said in a statement. "While limitations on most items will be made by stores based on product availability, all locations will be temporarily limiting purchases of paper towels and toilet paper to three packages of each per guest, and bottled water to four packages per guest."
TOPS MARKETS: The upstate New York supermarket chain said its internal Tops Crisis Management Team started preparing for COVID-19 in January.
"Since then, the team has taken daily action to ensure increased supply of products coming into our warehouses and stores for our customers to purchase. Additionally, they have increased the availability of disinfectants, sanitizers and cleaning supplies for all our associates to use in their work environment to help combat the spread of germs," Tops said in a statement. "Store cleaning protocols were adjusted, proper sanitation procedures were reiterated and cleaning cycles were also increased. The Tops Crisis Management Team and executive management have been monitoring and meeting daily and have been responding accordingly to ensure business continuity and to limit disruption to our customers."
To provide as much available inventory to as many shoppers as possible, Tops is limiting purchases of disinfectant wipes and sprays, hand sanitizer, bath tissue (18-roll pack or larger) and cleansing flushable wipes to two per customer.
RALEY'S: With most stores in California, which has a high number of COVID-19 cases, Raley's said it's sanitizing our frequently touched hard surfaces every two hours and offering sanitizing wipes at store entrances and hand sanitizer stations in foodservice areas and at each checkstand.
"We are working closely with our suppliers to ensure the availability of high-demand items, such as hand sanitizer, disinfecting wipes, antibacterial hand soap and cleaning supplies," the Western grocer said. "Manufacturers of these highly sought-after products have been moved to an allocation model of distribution, so supplies are limited. Our team members are working hard to keep our shelves stocked."
Raley's added that a high-level team from across the company is meeting regularly to evaluate the situation. "We are closely monitoring all developments related to the coronavirus and are prepared to adjust our operations and procedures as needed to ensure the health and well-being of our customers and team members."
TRADER JOE'S: In addition to closely monitoring the situation, Trader Joe's said its regularly providing all stores and staff with up-to-date safety guidance, as recommended by the CDC and other health officials.
"We are providing continuous reminders about good hygiene practices and supporting our Crew Members with necessary resources. For instance, ensuring every Crew Member at the registers has the opportunity to regularly wash their hands," Trader Joe's said in an announcement. "In line with our longstanding commitment to provide a safe and clean shopping environment, stores have increased the frequency of cleanings, paying close attention to high-touch areas such as restrooms, register areas, grocery carts and hand baskets."
Trader Joe's also has suspended operation of its popular sampling stations. "As this situation has evolved, we have taken increased precautions related to our food and beverage sampling in stores, including our decision to stop the practice until further notice," the retailer said.
Brookshire Grocery Co.
"There are things all of us can do to reduce the potential spread of coronavirus," Brookshire's said in a statement.
BROOKSHIRE GROCERY CO.: "As the parent company of Brookshire's, Super 1 Foods, Spring Market and Fresh by Brookshire's stores, BGC continues to closely monitor federal, state and local health authorities' updates and advisements in preventing and dealing with the coronavirus. According to these authorities, the overall risk of coronavirus remains low in our market areas. However, we realize the potential future threat and are working proactively to be prepared," Tyler, Texas-based Brookshire said in a statement.
The retailer said that, among other measures, it has asked employees to heighten wellness practices at work and home to protect themselves, their families and customers. In addition, the company has enacted policies and guidelines for the workplace to minimize exposure and possible spread of the virus.
Customers, employees and the communities Brookshire stores serve are "all in this together," the grocer noted. "There are things all of us can do to reduce the potential spread of coronavirus and other viruses," the company said.

This article originally appeared on Supermarket News, a BEEF magazine sister website.
Subscribe to Our Newsletters
BEEF Magazine is the source for beef production, management and market news.
You May Also Like
---