County Pastureland Data Now Available Online
County Pastureland Data Now Available Online
While Congress often takes it on the chin for legislative boondoggles, it did manage to slip a useful provision into the 2008 Farm Bill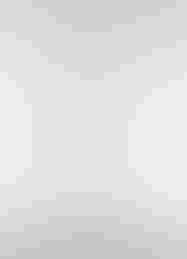 While Congress often takes it on the chin for legislative boondoggles, it did manage to slip a useful provision into the 2008 Farm Bill. The law required USDA's National Agricultural Statistics Service (NASS) to begin publishing estimates of county-level cash rent rates for crop- and pastureland. The agency has published state-level land value and rental rate data since 1997.
In addition, the Farm Service Agency (FSA) previously conducted an annual internal survey of county-level land values and lease rates to help set cash rent payments to participants in the Conservative Reserve Program. But obtaining the FSA data required a cumbersome Freedom of Information Act filing.
NASS now publishes on its website average rent rates for all counties that have at least 20,000 acres of crop- and pastureland. The survey excludes land rented for a share of the crop, on a fee per head, per pound of gain, by animal unit month (AUM), on a "whole farm" basis, with buildings or livestock barns included, or rented free of charge.
NASS polls 225,000 farmers and ranchers from March through June and publishes the results in September. This year's survey shows that cattlemen in Indiana, Washington and New York pay the steepest pasture rents (per-acre basis).
Click to view larger
The accompanying chart shows that seven of the top 10 county rents for pasture are in Indiana. In central Indiana's Rush County, pasture rents for an average $110/acre – the highest average pasture rent in the country. Rush and the other top Indiana pasture rent counties are all traditionally strong row-crop areas with very few acres in pasture, notes Howard Halderman, president of Halderman Farm Management, Wabash, IN. Many of the pasture tracts could be leased at a higher rate for row-crop production; thus, the high pasture rents are likely due to competition by row-crop leases which run $150/acre and up in these areas, he adds.
But, Indiana's priciest average county rent for nonirrigated cropland – at $177/acre in Carroll County – is less of a standout. It ranks 81st among counties nationally.
For thrifty-minded grazers, the cheapest annual pasture rent (per-acre basis) is in Reeves County, TX – an average of 40¢/acre.
As with all land value and lease rate surveys, USDA's new cash rent survey data is useful as a general reference for market trends. Rents on individual parcels should reflect the pasture's productivity. This is influenced by the tract's natural soil productivity; types of grass and legumes in the stand; amount and kinds of weeds; previous fertility practices; stocking rates; source and quality of water; and condition of fences. When pasture is rented by the acre for the entire grazing season, the renter is often interested in maximizing cattle gain per acre and may be more inclined to overstock a pasture than if paying a per-head lease rate, according to guidelines from Purdue University.
To access county-level cash rent data, follow this link: http://quickstats.nass.usda.gov/?sector_desc=ECONOMICS&commodity_desc=RENT&agg_level_desc=COUNTY.
Subscribe to Our Newsletters
BEEF Magazine is the source for beef production, management and market news.
You May Also Like
---