COVID-19: Communities rallying together while social distancing
COVID-19: Communities rallying together while social distancing
Small acts of kindness can make a big difference during tough times. Here are examples of how communities are coming together during the COVID-19 crisis.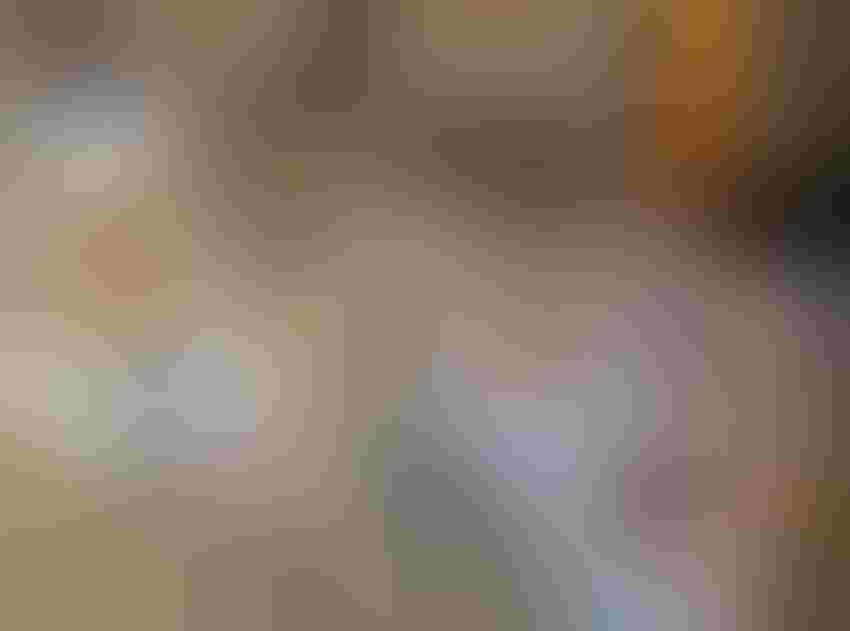 Yesterday, I shared some words of encouragement and an inspiring pep talk as our nation deals with the ramifications of COVID-19.
In case you missed it, you can check it out here.
To reference BEEF's coverage on COVID-19, click here.
Wanting to keep some positivity amidst all of the bad news we have been receiving lately, I asked my friends on Facebook: "What are your communities doing to lift each other up right now while the coronavirus impacts the nation?"
I received so many wonderful responses; in fact, the feedback was so great there may have to be a part two to this blog. Today, I wanted to share a few of the highlights with you. Check out what folks across the country are doing to deliver hope and lift each other up during times of crisis.
1. Cavender's raising money for the FFA
With so many state conventions cancelled, FFA members are dealing with the disappointing reality that their days of competing in their blue corduroy jackets may be cut short.
Cavender's is raising money to support the future of FFA with a t-shirt fundraiser. According to the western retailer, "100% of the proceeds of these shirts will go directly to FFA to support scholarships and agricultural education at the state level. Thank you in supporting the future generation of Agriculture and those that keep American running!"
Check out the fundraiser by clicking here.
2. Farmers and ranchers supplying food locally to fill in gaps.
In Boise, Ida., producer Megan McDowell shares, "There's so much good going on here. The dairy up the road has slashed prices for needy families. We donated two steers for ground beef for those in need. The local nursery put in one entire greenhouse of vegetables. The liquor store donated cheap spirits for making cleaners. It's been an amazing cooperative effort. I'm making yogurt, mozzarella, cottage cheese, Panela and ricotta for the food boxes. Another lady donated 100 chickens. Farming and ranching folks are amazing. I think this will become a farm stand near the highway once the crisis has passed."
3. Hospets SNAK PAKS provide supplies to low-income senior citizens.
In Ohio, Hospets is providing Supplement Needs Assistance Kits (SNAK PAKS). These kits are available to low-income seniors with no local family assistance for shopping or transportation. These are provided at no cost to the senior. If you would like to sponsor a SNAK Pak, Hospets is accepting donations.
4. Arizona Beef Council feeds the homeless
When the Arizona Beef Council had to make the tough decision to cancel their annual gate-to-plate tour, they pivoted and provided the St. Patrick's Day meal of corned beef and cabbage to the Justa Center, a resource location for senior citizens who are experiencing homelessness.
Read more about it by clicking here.
5. Local community hosts "Quarantine Cruise Night"
Jordan Hasenkamp, of Wetmore, Kans., shared this inspiring moment held in her community, "Our town hosted a Quarantine Cruise Night last weekend, and plan to do it again this weekend! The big thing years ago used to be that all the kids cruised up and down Main Street on Saturday nights. It was kind of put to an end by 2005 or 2006, but they brought it back last weekend and everyone had a blast! The movie theatre sold curbside popcorn, and the bar sold food to go and plans to barbecue this weekend! This was certainly a morale boost and a show of community support, and it offered some relief to our little movie theatre and bar!"
6. Anonymous donors offer cash to restaurant employees in Spanish Fork, Utah
In the community of Spanish Fork, restaurant employees received $100 cash gifts as a way to help them get through these tough times.
According to the Daily Herald, "$3,400 was given to Costa Vida employees in Spanish Fork, and confirmed with a store employee that the report was true. A picture was sent in of smiling employees who were beneficiaries of the money donated."
Check out this inspiring story by clicking here.
7. South Dakota town provides student meals through Project Fill The Gap
Heather Gessner, of Salem, S.D., shares, "Our community came together to fund and prepare meals for students who rely on school lunches. Project Fill the Gap was able to make sandwiches for the kids all week and provided a weekend bundle to the families. Donations were so good, the weekend bundles will continue to families in need."
8. Barbecue company raises funds for a family in need.
After a barbecue event on St. Patrick's Day was cancelled, the Last Call Heroes Championship BBQ team sold the pork butts prepared for this event as a way to raise funds for a friend who was in a work accident. Proceeds will be used to help with medical bills, and the event raised $600 in 34 minutes, said owner Travis Duffy, of Pierre, S.D.
Read more about that fundraiser by clicking here.
9. Iowa cattle woman donates ag activities and ground beef in her community.
In Independence Iowa, producer Crystal Blin, went door-to-door gifting agriculturally-themed coloring pages and ground beef to help spread awareness of National Ag Week.
Blin said, "I didn't enter anyone's homes; I didn't touch hands; and I didn't stay longer than to necessary, but the smiles were huge! There are lots of ways to share agriculture's message."
These are just the tip of the iceberg on the small and large acts of kindness that are happening in communities across the country. Whether it's buying a gift card from a main street business to use later, providing supplies to the vulnerable individuals in the area, sewing face masks to help with the shortage of medical supplies or just praying fervently for this to pass, it is amazing to see Americans rallying together, from a distance, and I'm confident that when this storm passes, we will be stronger than ever!
Stay safe and healthy, my friends. And continue to look for opportunities to do good when the opportunity arises. If you have stories like this to share, please email me at [email protected]. I would love to hear them!
The opinions of Amanda Radke are not necessarily those of beefmagazine.com or Farm Progress.
Subscribe to Our Newsletters
BEEF Magazine is the source for beef production, management and market news.
You May Also Like
---