COVID-19: Taking a minute to offer thanks & gratitude
COVID-19: Taking a minute to offer thanks & gratitude
In the face of great uncertainty, let's take a moment to express our gratitude to those keeping this country running.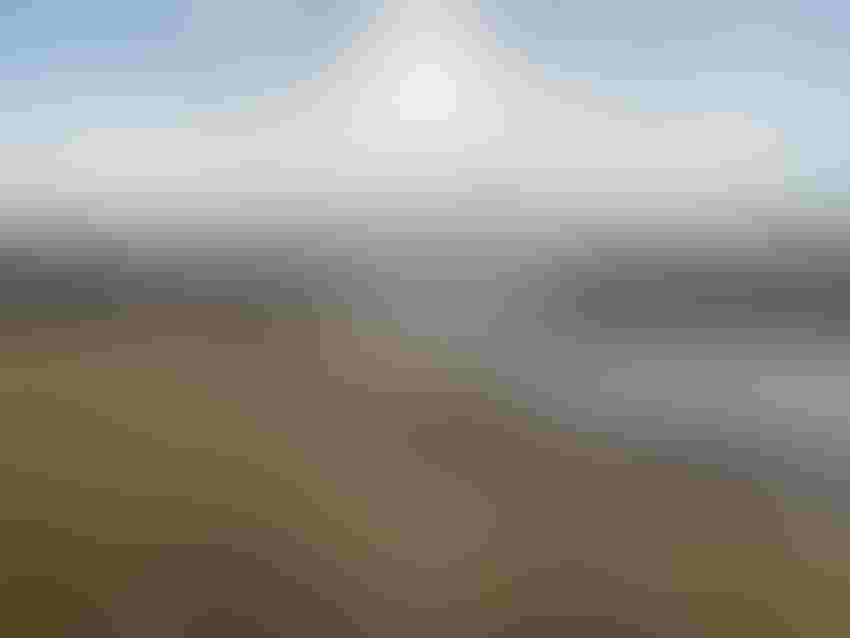 In mid-March, President Donald Trump addressed the nation alerting all of us to the global pandemic of COVID-19 and urging us to stay safe and stay home.
Since then, this virus has infiltrated the nation, impacting our health, our emotional well-being, our finances, our businesses, our economy and even our food supply.
It's interesting to look back on my initial thoughts about this pandemic. While things seem to be changing by the day, even by the hour, much of those primary thoughts still ring true.
In case you missed it, you can look back on that blog post here: "Observations from the airport & the ranch"
Now, over a month later, we are seeing states shut down, and depending on which news outlet you're listening to, the curve of infection has been flattened. However, I also live in a state that is considered a "hot spot," and have seen the heated debates between the call for a complete shutdown in South Dakota vs. demands to uphold our constitution and let individuals keep working if they choose to do so.
There's no easy answers to a complex problem; however, the negativity, fighting on social media, political clashing, fear mongering and blaming can be enough to completely overwhelm and defeat a person — if you let it.
During this time of crisis, I've certainly had my down moments; however, I want to teach my kids to face uncertainties with calmness, strength and a problem-fixing attitude. So that's what we are practicing in this house.
And just as President Trump begins to unveil the phases to slowly and methodically reopen the nation, while balancing future outbreaks of the virus, looking back on the last several weeks, I can't help but feel complete gratitude for the folks who have kept this country humming during this time of turmoil.
Today I want to thank the front-line health care workers, who face the unknown every time they put on their scrubs and head to work to treat COVID-19 patients. I'm also grateful for the administrators, doctors, nurses and staff members who keep our hospitals safe, effective and efficient in providing exemplary care for our nation.
I also want to thank the grocery store workers, pharmacy employees, gas station attendees, processing and manufacturing plant workers and other "essential" service workers who go to their jobs each day and provide the very basic and most important things that we need to survive and thrive.
On that note, how could any of this be possible without our truckers? FedEx, UPS, USPS and other private companies hit the road each day with the goods we need delivered. This not only keeps businesses open and shelves fully stocked, but thanks to the Internet, with the click of the button, I can have what I need delivered direct to my door, which allows my family to continue to practice social distancing and get the things we need to keep our home running.
I'm also grateful for our elected officials. Politics aside, I don't care if you bleed red or blue, these politicians have been thrown into the deep end of the pool. I may not always agree with how they have decided to swim out of this situation, but I think it's important to note that they  had to face nearly impossible decisions, with great media scrutiny, and I'm not sure I would want to have their jobs right now. Would you?
And while our elected officials are working tirelessly to make the best decisions for our citizens, I'm thankful for press conferences, where I can hear what's happening direct from the horse's mouth. I hope these public updates don't end once this crisis is over because I see the value of being more connected to what's happening in the local, state and national political arenas from the direct source.
I'm also thankful for individual citizens. Thanks to social media, we can now receive a wealth of information, and we can dissect that information to form our own opinions. Thank God for free speech in America where we can voice our views without fear of jail time or death. I find it inspiring to see so many Americans speaking out and holding our politicians accountable as they make major decisions on our behalf. May we never lose that right.
I'm also thankful for sound science and the hope of safe medical treatments for all diseases, not just COVID-19. I'm thankful my family has remained healthy during this crisis, and I pray that yours does, too.
Oh, and I am thankful for farmers and ranchers. I know it's self-congratulatory to thank agriculturalists for doing their job, but I must express my gratitude that I can go to the grocery store and pick up everything my family needs at an affordable price. I know that my dairy, vegetables, fruits, bread and other goods that I don't raise on my ranch come from farming families across the nation, and I thank you for doing this work, even when it's incredibly difficult to make a profit and stay in business. Thank you!
And even though we are spinning our wheels right now waiting for this pandemic to slow down and our people to get back to work, I'm grateful for this time at home with my family. To date, I've had eight conferences where I was slated to speak cancelled, and this time off the road has allowed me to focus more on my kids and given us more quality time together to make memories. We have even welcomed an eight-month old foster baby into our home, and this would not have been possible had I been traveling as much as I had planned.
God works in mysterious ways, and I hear Him loud and clear — it's time to reprioritize and focus on what's most important — and that's exactly what we've done in the last month. I hope you've been able to do the same.
Don't get me wrong. I'm worried about the spread of the virus. I'm sympathetic to families who have been impacted. I'm stressed about the ongoing impacts to agriculture and to small businesses. I fear for how long we'll be stuck at home and not able to pursue opportunities like we once could.
However, today, I'm going to find the good. I'm going to champion for optimism. I'm going to surround myself with problem solvers and forward thinkers. And I'm going to look for ways to safeguard our ranch, our beef business and our financial future should something like this ever happen again.
To close, I want to give a big thank you to the movers, doers, free-thinkers, creators, designers, problem-solvers, innovators, etc. — whoever you are and whatever you do — you are essential, and I'm thankful for you.
Where is your head at today? Are you doing okay? Share your thoughts in the comments section below. We are all in this together, even if apart.
The opinions of Amanda Radke are not necessarily those of beefmagazine.com or Farm Progress.
Subscribe to Our Newsletters
BEEF Magazine is the source for beef production, management and market news.
You May Also Like
---