COVID-19: The economic blood bath for ag continues
COVID-19: The economic blood bath for ag continues
How deep are the wounds that are inflicting farmers and ranchers during the COVID-19 pandemic?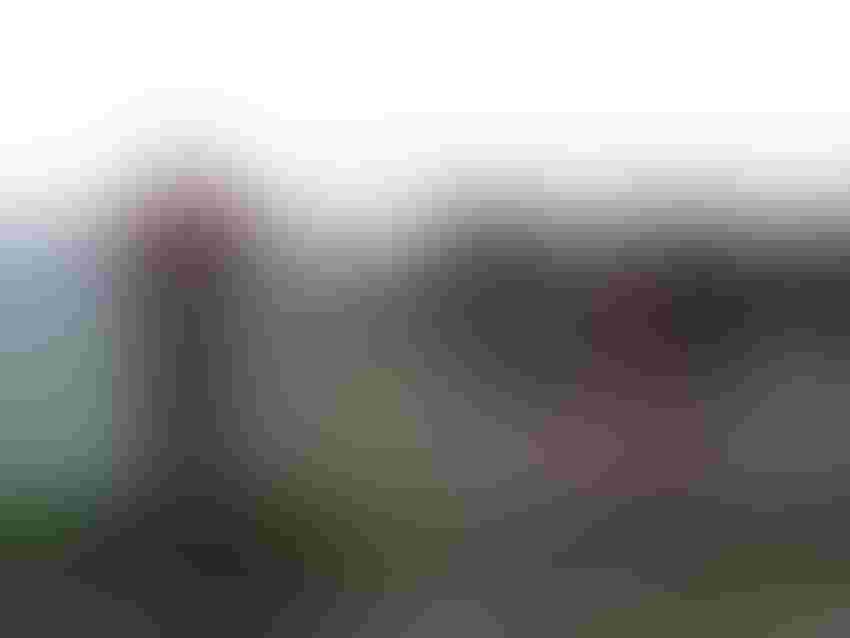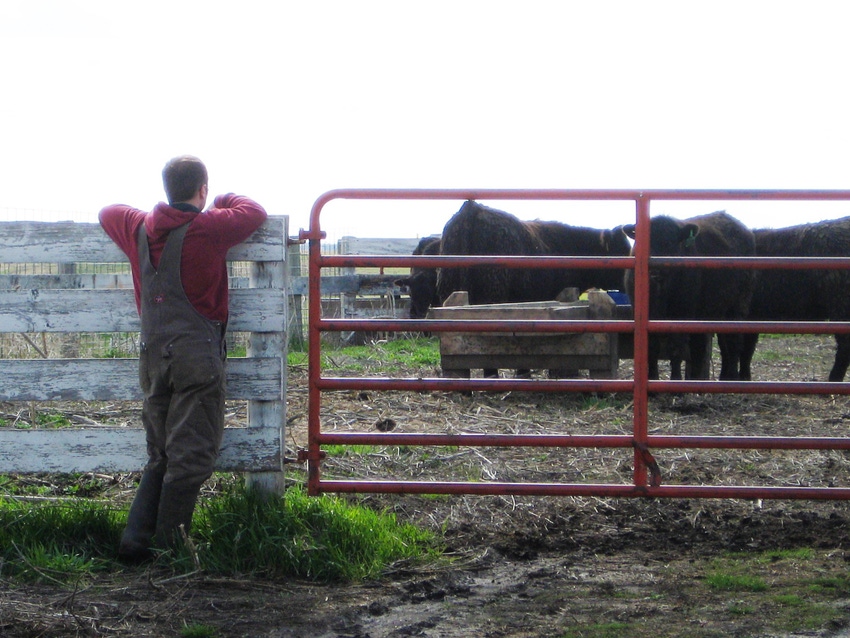 COVID-19 — Depending on which source you're looking at, the curve of infection, the method of treatment and the path to slow the spread and flatten the curve may differ; however, there's one thing for certain — the economic blood bath continues for many, many people across the nation.
And despite food production being an "essential service," farmers and ranchers are not immune to the financial beating that is taking place while COVID-19 rages on.
As plants close and producers are left with very few options on ways to market their commodities, the impacts are huge, and the ramifications will be long-lasting.
According to a report, commissioned by the National Cattlemen's Beef Association, and conducted by the Oklahoma State University (OSU) Cooperative Extension Service, "The total beef cattle industry impact of COVID-19 is an estimated loss of $13.6 billion in total economic damage, as a result of $9.2 billion in total revenue loss across 63.0 million animals.
"The average economic and revenue loss per head is $216/head and $146/head. These impacts include $8.1 billion loss ($3.7 billion direct revenue loss; $4.4 billion breeding herd asset value loss) to the cow-calf sector representing 59.7% of total impact; $2.5 billion loss to the stocker/backgrounding sector representing 18.2% of total economic loss; and $3.0 billion loss to the feedlot sector representing 22.2% of total economic loss."
The report breaks down each sector and explains:
Cow/calf losses
OSU concludes, "Cow-calf production is the primary production sector for the beef cattle industry. Estimated 2020 losses are based on multiple estimates of impacts on calf sales in the current year. Per head damages are stated in terms of the total inventory of mature breeding animals (cows + bulls). For 2020, the estimated losses are $111.91/head. Cow-calf production is a year-around production activity with breeding animals productive over multiple years.
"Cow-calf production is a long-term investment and impacts in the current year will extend for years into the future. This contrasts with the margin structure of stocker and feedlot production, where economic losses are mostly associated with turning points in markets with margins subsequently readjusting regardless of overall price level. Cow-calf production is a largely fixed cost industry and industry losses inevitably accrue to the primary production sector as reduced asset values. The discounted value of these future impacts are estimated at $135.24/head across all mature breeding animals. The sum of the 2020 and future impacts on the cow-calf sector are estimated at$247.15/head for each mature breeding animal."
Stocker losses
Per the report, "Stocker/backgrounding production includes weaned animals outside of feedlots. Stocker/backgrounding production encompasses a diverse set of production activities in many regions of the country. The average impact of multiple estimates of losses includes an average loss of$159.98/head. Because stocker/backgrounding production includes a wide range of animal sizes, this average loss is based on separate estimates of losses for animals 500 pounds and less ($118.40/head) and animals over 500 pounds ($184.38/head)."
Feedlot losses
OSU says, "Cattle feeding requires several months for animals to finish to acceptable quality. The estimated losses to the feedlot sector reflect the decrease in value for animals placed into feedlots prior to the COVID-19 impacts and projected to be marketed through the third quarter of 2020. The estimated loss is $205.96/head for all cattle on feed on February 1."
Read the executive summary by clicking here.
Pork producer losses
Meanwhile, in the pork industry, the National Pork Producers Council reports, "Dr. Dermot Hayes, an economist with Iowa State University, and Dr. Steve Meyer, a pork industry economist with Kerns & Associates, estimate that hog farmers will lose nearly $37 per hog, or almost $5 billion collectively, for each hog marketed for the rest of the year. Prior to the COVID-19 crisis, and after two challenging years, hog farmers were generally expecting a profitable year, with industry analysts forecasting earnings of approximately $10 per hog on average for 2020."
Read more about these losses by clicking here.
Farm losses
And the University of Missouri reports that farmers will lose $20 billion in net income in 2020, per an economics study published by the Food and Agricultural Policy Research Institute at the University of Missouri.
The authors analyze a variety of factors contributing to these losses. They write, "The eventual impact of COVID-19 on the economy depends critically on the length and intensity of the pandemic. The key macroeconomic assumptions made in this analysis represent a sharp and significant decline in the national economy in 2020, with the sharpest decline occurring in the second quarter. The scenario assumes a 'V-shaped' recession where the market recovers quickly.
Such an outcome is probably contingent on a rapid end to the public health crisis and to current restrictions on economic activity. While it may not be fair to characterize this as a best-case scenario, worse outcomes are certainly possible. If COVID-19 continues to disrupt economic activity through 2020 and into 2021, the recession could be far deeper and last longer.
Read the entire report by clicking here.
And if this blog leaves you depressed, angry and frustrated about what you need to do to safeguard your family's legacy and protect your agricultural enterprise from further destruction, I encourage you to read Burt Rutherford's most recent blog post titled, "Is it time to look for pricing and risk protection alternatives?"
Read the piece here, and follow his call to action, where he writes, "If you aren't a member of a cattlemen's association, now more than ever is the time to join and make your ideas known. Better inventory management is worth the effort."
BEEF community, please share your thoughts and solutions here, as well. Strong voices are needed, and real and meaningful changes can only be implemented if they are effectively communicated to Washington, D.C. Put the politics of all this aside, and let's just talk. I'm listening.
The opinions of Amanda Radke are not necessarily those of beefmagazine.com or Farm Progress.
Subscribe to Our Newsletters
BEEF Magazine is the source for beef production, management and market news.
You May Also Like
---