Cows that pay — Know your numbers!
Cows that pay — Know your numbers!
What's the difference between high- and lost-cost producers? Plus, check out who earned the top votes in the Neogen/BEEF Cow Power photo contest!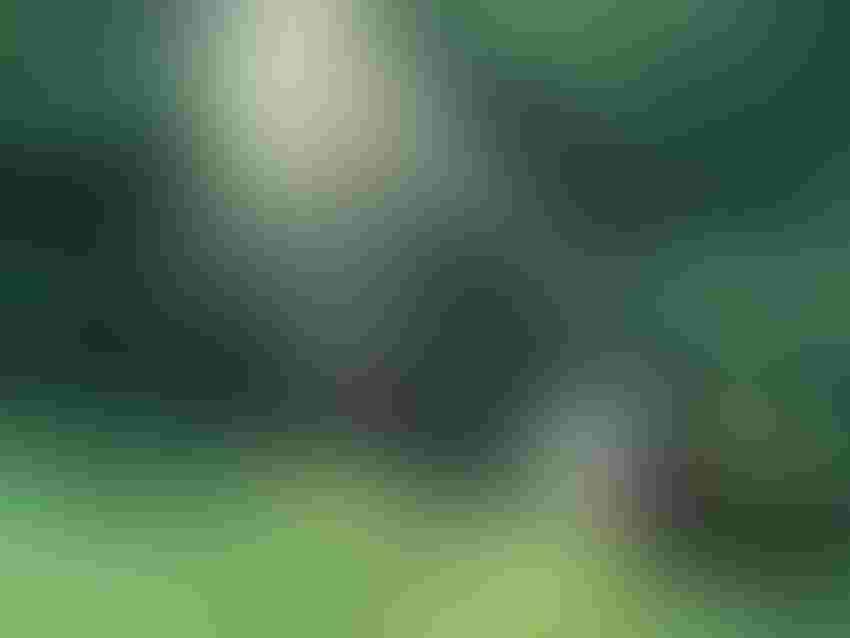 Calving season is in full swing around here, and although it's not payday, as those calves hit the ground it's exciting to start planning for the fun year ahead.
Marketing strategies are already in full swing, and even though the work can feel endless during these cold South Dakota winters, new life on the ranch reminds us about our passion for this business and reignites the fire about what we are working to achieve in our lifetimes.
Despite the romanticism of being a cowboy, we can't have rose-colored glasses on when it comes to our profitability. Numbers don't lie, and a careful review of the balance sheet can reveal problem areas that should be addressed for the business to remain viable and sustainable for years to come.
Aaron Berger, University of Nebraska-Lincoln (UNL) Extension educator, recently summarized the results of a study highlighting the differences between 71 cow-calf producers. This study was conducted by Kansas State University and the Kansas Farm Management Association.
In his article, which was published in UNL's Beef Watch, Berger explains the differences between three groups; high-, medium- and low-profit producers. Here's what the survey revealed:
High-profit operations generated more revenue per cow, $152.32, than low-profit operations.

Major differences in costs between high-profit and low-profit herds were found in feed expense. High-profit herds spent a total of $418.66 per cow on grazed and harvested feed, while low-profit herds spent $543.92. This is a difference of $125.26 per cow!

Labor, depreciation, machinery and interest expenses were all lower on a per-cow basis for the high-profit operations than the low-profit operations. High-profit producers spent on average $100.95 less on these items than low-profit producers.

High-profit operations generated on average an annual positive net return to management of $60.53 per cow, while low-profit operations had a negative return of -$351.72 to management over the five-year period.
Berger concluded, "In this data set, producers who aggressively controlled costs while producing more pounds of calf to sell per cow than their competitors were the most profitable. Good production with cost control differentiated the most profitable producers from those that were the least profitable."
While producing more with fewer inputs seems like a pretty simplistic equation, in practice it can be easier said than done, particularly when you consider rising land rental rates and how expensive it is in your area to produce or purchase hay and grain.
Yet, we can always do a little better. How do your numbers stack up against these producers? As one of our finalists in the Neogen/BEEF Cow Power photo contest said, "Cows don't cost, they pay," and I think that applies well to this financial analysis.
And speaking of the Cow Power photo contest, I know you are all anxious to hear the results of our vote from last week.
View the complete Cow Power gallery here.
I would once again like to congratulate our 15 finalists including: Brady Larson, Kimberly Hornsby, Lisa Kubik, Lance Tarochione, Shannon Beighley, Jennifer Rodgers, Taylor Mock, Molly Sims, Riley Zoss, Holly Buss, Robert Krohn, Emily Duncan, Derek and Kerri Jackson, Shari Wagoner and LeeAnn Waugh.
View the 15 Cow Power finalists here.
Earning the top votes in this contest, and receiving $50 gift cards from Neogen, are these four shutterbugs:
1. Shari Wagoner
2. Molly Sims
3. Emily Duncan
4. Lance Tarochione
Also, two voters were randomly selected to win copies of my children's books, "Levi's Lost Calf" and "Can-Do Cowkids." Our lucky winners are:
1. David Klasna
2. Valerie Dean
Thanks again to everyone who helped make this contest a huge success! Stay tuned for our next contests, which are slated to run in the next couple of months!
The opinions of Amanda Radke are not necessarily those of beefmagazine.com or Farm Progress.
Subscribe to Our Newsletters
BEEF Magazine is the source for beef production, management and market news.
You May Also Like
---