Creating a rich life during times of uncertainty
Creating a rich life during times of uncertainty
As producers continue to provide food, fiber, and fuel for the world, may we also slow down enough to enjoy treasured moments together.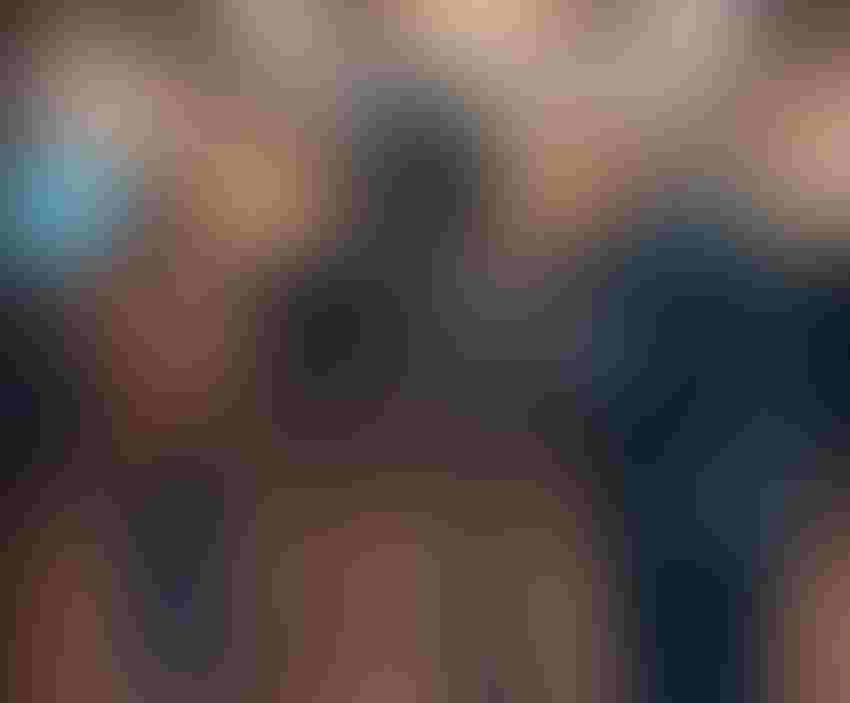 Last week, I found myself on the road again, speaking at a couple of agricultural events. The first was at the Minnesota Agriculture Expo in Mankato, Minn., and the second event was in Aberdeen, S.D., at the Aberdeen Chamber of Commerce Ag Appreciation Night.
Both of these events had been cancelled in 2021, so to say it was a joyous reunion is an understatement. People were hugging, shaking hands, laughing, and just enjoying each other's company.
It was humanity in action — a reminder that our hearts can't truly connect if we are separated and meeting virtually.
I saw old friends I hadn't seen in years. I reconnected with folks from my early days in my career. I met new people who have shared interest and passions in agriculture. And I learned about new projects and outreach efforts being done by so many creative and innovative farmers and ranchers.
I came home inspired, recharged, and restored in my love and appreciation for American agriculture. And at a time when the country is so divided, so fearful, and so broken — the one thing I saw that will forever remain the same about the farming and ranching community is that producers never shut down, never quit working, and they never stopped providing food, fuel, and fiber for the world during unprecedented times.
Being at these events reminded me that we are stronger when we are together, and I know the crowd felt that, too. It gave me hope for the future and what is ahead for community.
Yet, I know our friends in agriculture haven't been without suffering and loss these last two years. We've lost loved ones to the virus. Our kids' school lives have changed. Some have lost jobs and economic opportunities. Others feel so isolated and alone. There's increased rates of depression, suicide, divorce, substance abuse, child neglect, and more — and our community hasn't been immune to all of this during the pandemic.
It's been a hard struggle for so many, my family included, but I can't help but think there are some important lessons to be learned that we will carry with us the rest of our lives.
One of the biggest take home lessons for me has been that I can't take my loved ones for granted. We don't know when our time is up, and every moment we get to spend with our friends and family is truly a gift.
I got to thinking about all of this as we approach the year anniversary of the death of my dear friend and bonus grandpa, Bill Broadie, I'm especially mindful of the time we shared together and the conversations we had that now mean so much to me.
Many of you knew Broadie as a Vietnam veteran, Kansas cattleman, and the founder of the All-American Beef Battalion. BEEF Magazine also recognized him as our Trailblazer of the Year. He was truly  gift to our industry.
Thinking back to our final conversations we had before his passing, I'm reminded of the song, "Live Like You Were Dying" by Tim McGraw.
As the lyrics go, "And he said someday I hope you get the chance to live like you were dying. I was finally the husband that most of the time I wasn't. And I became a friend a friend would like to have. And all of a sudden going fishin' wasn't such an imposition, and I went three times that year I lost my dad. Well I, I finally read the Good Book, and I took a good, long, hard look at what I'd do if I could do it all again…"
Today, I challenge you to take a pause from the stressors of life. For a moment, forget politics, cattle markets, supply chain disruptions, and COVID-19. Today, think about the ways that you can fully and richly live your life because those special moments you create with the people who matter most will one day be very valuable.
The opinions of Amanda Radke are not necessarily those of beefmagazine.com or Farm Progress.
Subscribe to Our Newsletters
BEEF Magazine is the source for beef production, management and market news.
You May Also Like
---