Custom Cattle Slaughter Facilities | Bringing The Packer To The Farm
Custom Cattle Slaughter Facilities | Bringing The Packer To The Farm
When the processing facility is on wheels it opens many doors – and markets – for local livestock producers. The challenge is making more of these mobile units available nationwide.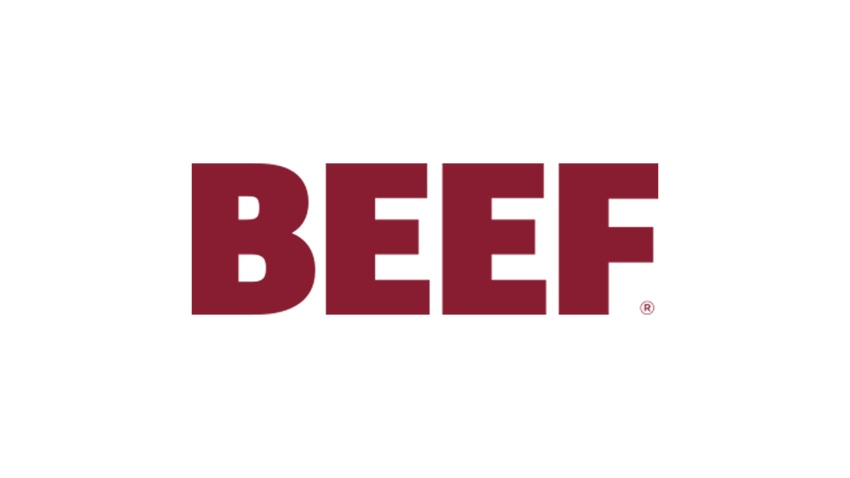 California rancher Coco Collelmo has experienced the growing consumer demand for locally raised meat firsthand. Collelmo has been selling grass-finished Angus beef direct to consumers from her Fair Oaks Ranch at Paso Robles for the past decade.
She finishes about 15 steers annually and sells the beef primarily via her website – at a composite $8/lb. premium. Response has been phenomenal.

While the payback has been profitable; the slaughter, cut and wrap process to get that beef ready for sale has been the caveat. Collelmo hauls animals 160-170 miles from her ranch to a USDA-inspected slaughter facility, then must bring the boxed beef back to a USDA-inspected facility where it can be cut and wrapped for public sale. Meat from animals slaughtered at state-inspected facilities can't be sold directly to the public.
The lack of easily accessible slaughterhouses for small-scale producers is a prevalent problem across the country. But there is a solution on the horizon that could help resolve much of the problem – the mobile slaughter facility (MSF). It's a slaughterhouse in a semi-trailer that can move to different locations and offer convenient access to livestock slaughter services for a fee.
In addition to being less expensive than a fixed slaughter plant to build, the mobile unit means livestock don't have to be hauled long distances to a slaughter facility and no single community has to house a full-time slaughter facility.
Most importantly, with a USDA inspector on hand, the MSF qualifies as being federally inspected. This means the meat can be sold directly to the public via Internet, farmers' markets and across state lines.
The Island Grown Farmers Cooperative in Washington State developed the nation's first MSF over a decade ago under the guidance of engineer-turned-farmer Bruce Dunlop, who now also works as a consultant on the development of other MSF units. Their mobile Washington unit can process up to 10 beef cattle/day, and also harvests lambs, goats and pigs.
Today, a half-dozen similar units operate in the U.S., and interest is growing. The Nebraska Environmental Action Coalition (NEAC) is one such entity working to make an MSF a reality in its region.
Jim Knopik, a member of the coalition and beef producer from Fullerton, NE, reports that the NEAC wanted to find a solution to provide local farmers with more access to meat processing and marketing.
Knopik says, "The infrastructure for most small farmers to direct market or process their own food has nearly become non-existent in rural areas." Knopik believes MSFs allow for added markets and opportunities for local entrepreneurs and allow businesses to specialize in a variety of different species and specialty needs such as organic, natural or Kosher.
NEAC purchased a 53-ft. semi-trailer already equipped with a cooler unit and rails. They retrofitted it to meet the needs of on-site processing, including a slaughter floor and refrigeration room. The trailer has its own power from an on-site generator unit and contains on-board water containment and filtration systems able to hold 700 gals. of water.
The unit can process up to 8-10 beef animals/day onsite and hold up to 15-18 beef carcasses in the cooler unit. A side door allows for easy off-loading of carcasses to be taken to a cut-and-wrap facility. There's also office space for a USDA inspector to conduct paperwork and daily oversight of the processing.
Cost for the self-contained processing facility is estimated at $170,000. But for a future trailer, NEAC believes expected costs would be $150,000 or less depending on the type of wastewater treatment system used.
The Nebraska unit is currently being tested by USDA for certification; Knopik believes it will be ready for regular use in early 2011.
Still some hurdles
In California, Collelmo and many of her ranching colleagues are also working to get an MSF functioning – but it's been a long process.
They learned of Washington's MSF early on and were eager to bring in a similar unit that allowed for on-site harvest of animals. They formed a non-profit in 2000, consulted with Dunlop, applied for a grant and set about securing a retrofitted trailer to slaughter cattle, pigs, goats, buffalo and sheep.
By 2003, the group had a custom trailer built and purchased at a cost of $130,000, but then challenges with USDA prevented the MSF from being certified and operational.
In 2008, the non-profit was restructured, several new members were added, and the group began operating as the Central Coast Agricultural Cooperative (CCAC).
Challenges with USDA inspection were ironed out and CCAC was able to operate the MSF in the spring/summer 2009, before financial issues caused the facility to be parked once again. The group hopes its MSF will be operational this spring.
Kindra Gordon is a freelance writer based in Whitewood, SD.
Tips For Success
After nearly a decade of trying to make a mobile slaughter facility (MSF) a reality in her state of California, Coco Collelmo is well versed in the elements needed to make it a successful business venture. Here's her advice:
Foremost, be knowledgeable about all of the standards and regulations to operate an MSF and the agencies involved. "Work closely with USDA from the beginning," she says. The Niche Meat Processors have developed a Mobile Slaughter Unit Manual available at http://www.extension.org/pages/Mobile_Slaughter_Unit_Manual.

Establishing an MSF requires dedication, capital and sweat equity from producers. Developing a board of directors with a member acting as CEO can facilitate the decision-making processes that go along with such an undertaking. Likewise, Collelmo suggests ensuring there are producers with harvestable product on the hoof at startup.

In addition to acquiring the MSF trailer, Collelmo says the following must also be addressed:
1. Secure a USDA inspector who is available multiple days of the week, but with enough flextime to allow for seasonal highs and lows of available livestock.
2. Align with a USDA cut-and-wrap facility that has the ability to custom wrap. A vehicle called a "nurse truck' to transport quartered carcasses from the mobile unit to the cut-and-wrap location should also be considered.
3. Establish multiple locations where the MSF can operate. These locations must offer a USDA-approved harvest chute and a concrete pad for slaughter and ample water. Check with state officials for current updates regarding ranch-friendly requirements in your state or region.
4. A plan for handling waste and offal at each harvest site must be established.
5. Identify a distribution model for each producer's product.
Lastly, Collelmo emphasizes that the key to success is to keep the MSF functioning 52 weeks/year. You can do that by processing sheep, pigs, goats and buffalo in addition to beef, she says.
Subscribe to Our Newsletters
BEEF Magazine is the source for beef production, management and market news.
You May Also Like
---