Drought & Flooding Delays Blur Outlook
Drought & Flooding Delays Blur Outlook
Between flooding, weather-delayed planting and drought, there's plenty of head-scratching over how much corn may actually get planted this spring.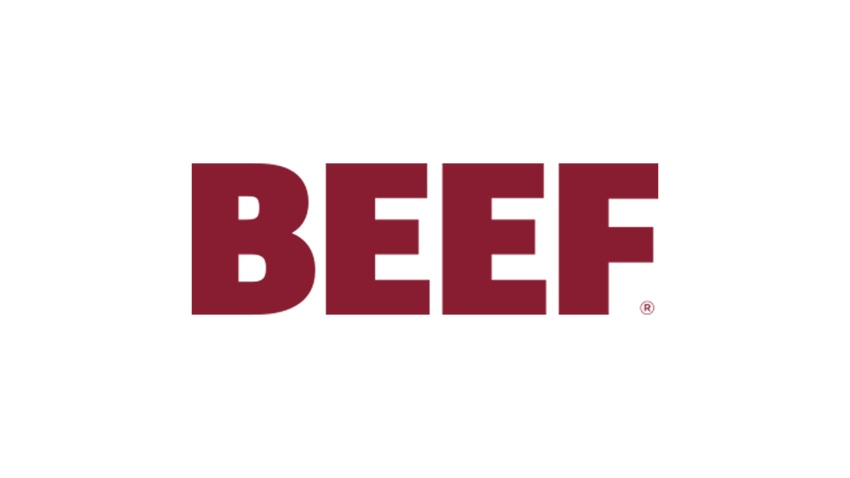 Between flooding, weather-delayed planting and drought, there's plenty of head-scratching over how much corn may actually get planted this spring.

In terms of flooding, the American Farm Bureau Federation (AFBF) estimated last week that nearly 3.6 million acres of farmland has been impacted by flooding and that an estimated 40% of this year's rice crop has been affected.

According to AFBF, Arkansas topped the list with a million acres affected, including 300,000 acres of rice and 120,000 acres of wheat. Illinois was estimated to have 500,000 acres of farmland under water, with Mississippi and Missouri coming in at 600,000 and 570,000 acres, respectively. Tennessee reported 650,000 acres and Louisiana was pegged at 280,000 acres.

"There is no doubt about it, the effect of the flooding on farmers and ranchers is being felt deeply across the south," says Bob Young, AFBF chief economist. "One is reminded of the '93 or '95 floods in terms of scale of affected area."

Young says it's critical that the government acts quickly to rebuild the levees and allow producers to make plans for the future.

"In many of these areas, agriculture is the major economic driver for the region," Young says. "While some may be able to get a crop in the ground this year, we need to also think about the long-term economic health of these farms and communities."

Without the levees in place to protect homes and farms however, it may be hard to make those investments, added Young.

Even so, the May World Agricultural Supply and Demand Estimates (WASDE) pegs the 2011-2012 U.S. corn crop at a record-large 13.5 billion bu., up 1.1 billion bu. from 2010-2011, with the third-highest yield on record at 158.7 bu/acre. Though ending stocks for 2011-2012 are estimated at 900 million bu., 170 million more than this year, WASDE analysts say that still represents a historically tight level. The projected season-average corn price for 2011-2012 is $5.50-$6.50/bu., compared to the estimate of $5.10-$5.40/bu. this year.

Along the way, drought is wreaking havoc on producer plans in the Southwest and skewing near-term cattle market supplies (see "Where Are All The Calves Coming From?" elsewhere in this newsletter.)

In Texas, preliminary estimates of drought losses are at $1.2 billion and climbing as livestock producers continue to sell off herds and crop conditions deteriorate, according to economists with the Texas AgriLife Extension Service.

"Each day without rainfall is one in which crop and livestock losses mount," says David Anderson, AgriLife Extension livestock economist. "Even with the severity of the current drought, estimation of economic losses is difficult given that we are still early in the growing season."

Livestock losses due to drought were an estimated $1.2 billion from November 2010 through May. Those losses include increased feeding costs and lost value of wheat pasture grazing, Anderson says.

"Texas is the largest beef cow producing state in the U.S. with more than 5 million head," Anderson says. "More than 90% of the state's beef cows are located in counties categorized as being in severe to exceptional drought."

The most recent U.S. Drought Monitor indicates 100% of the state has at least abnormally dry conditions and 82% is classified in extreme and exceptional drought. And, that's just drought and just in Texas. Producers in other states continue facing drought and flooding.

"As a result of these weather-related events affecting beef cow herds, and after a brief pause, weekly federally inspected total cow slaughter has increased again at rates generally 1%-2% above rates for the corresponding weeks last year, for at least the 5 weeks through April 23," say analysts in this month's Livestock, Dairy and Poultry Outlook. "These slaughter rates likely reflect an about-face with respect to any plans for cow herd expansion in the southern tier of states most affected by the drought. Other parts of the country, notably the Northern Plains and Rocky Mountain regions, are beginning to exhibit signs of heifer retention for cowherd expansion. Weekly federally inspected dairy cow slaughter, on the other hand, has continued its relatively high ongoing rate in the 2%-5% range."

See the full report at usda.mannlib.cornell.edu/.

For the week ending May 22, according to the National Agricultural Statistics Service:

Corn – 79% is in the ground, 13% less than last year and 8% less than average. 45% has emerged, 24% less than last year and 14% less than average.

Soybeans – 41% is planted, 10% less than last year and 10% less than average. 12% has emerged, 10% less than last year and 7% less than average.

Winter wheat – 62% was at or beyond the heading stage, 1% more than last year, but 3% behind the average. 32% is in Good to Excellent condition, 34% less than last year.

Spring wheat – 54% is planted, which is 35% behind last year and the five-year average. 24% has emerged, 43% behind year and 50% behind the five-year average.

Sorghum – 40% is planted, which is 1% ahead of last year even with the average pace.

Oats – 80% of seeding is complete, which is 16% behind last year and the average pace. 61% of the crop has emerged, 27% behind of last year and 24% behind average. 56% is reported in Good or Excellent condition; 80% was at the same time a year ago.

Barley – 57% is planted, which is 33% behind last year and 32% behind normal. 27% has emerged, which is 33% slower than last year and the five-year average.

Pasture – 54% of the nation's pasture and range is rated as Good or Excellent, 13% less than at the same time last year. 22% is rated Poor or Very Poor, compared to 8% a year ago. States reporting more than 40% of pasture as Poor or Very Poor were: Arizona (50%); Colorado (48%); Florida (41%); Georgia (47%); Louisiana (43%); New Mexico (84%); Oklahoma (42%); Texas (73%).
Subscribe to Our Newsletters
BEEF Magazine is the source for beef production, management and market news.
You May Also Like
---