Drought likely to expand in weeks ahead
Drought likely to expand in weeks ahead
North Dakota activates drought hotline to help ranchers find hay and pasture.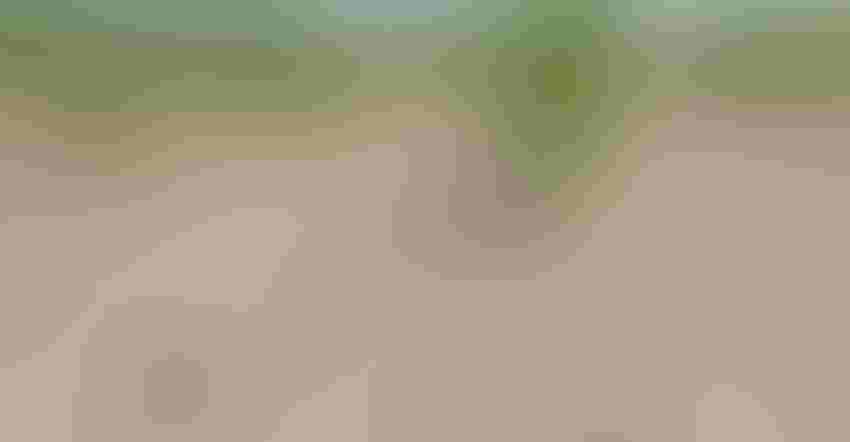 Taglass/iStock/Thinkstock;
The drought in the Dakotas may expand in the weeks ahead, according to the latest U.S. Drought Monitor Outlook.
"Currently, the primary area of concern is in the Dakotas," the outlook says. "Moderate drought covers central parts of the region, and with dry weather expected at least through the first half of the month, drought is expected to expand to cover a larger part of the two states by the end of June. Some indicators point toward cooler and possibly wetter weather in the region for the last half of the month, but at this point it seems only a possibility; however, it does reduce our forecast confidence somewhat."
DROUGHT OUTLOOK: The drought is likely to expand in June, according to the latest U.S. Drought Monitor Outlook. The brown color represents areas where the drought is persisting; the yellow is where the drought is expanding.
North Dakota hotline activated
North Dakota Agriculture Commissioner Doug Goehring recently announced a new hotline available for ranchers affected by the drought.
"Ranchers who need hay, or those with hay to sell or with pasture or hayland to rent, should call us at 701-425-8454," Goehring said. "We are also appealing to individuals who are available to move hay to contact the hotline."
Individuals who contact the hotline will provide their name, contact information and what they need or can provide. They will then be entered into the Drought Hotline database to be matched up with other individuals.
Goehring said North Dakota Department of Agriculture employees will answer calls to the hotline weekdays from 8 a.m. to 5 p.m. Callers can also leave a message on evenings and weekends. The service is free of charge.
DRY AREA: A large part of the Dakotas was abnormally dry (yellow color), according to the U.S. Drought Monitor's May 31 report.
Lack of measurable rain combined with higher temperatures and wind have caused drought conditions across the state in varying degrees. Based on the latest crop progress report put out by the United States Department of Agriculture for the week ending June 4, North Dakota's topsoil moisture supplies were rated at 54% short to very short. Pasture and range conditions were rated 70% fair to very poor, which could cut forage production dramatically for livestock producers even if rains were to come in late June.
"We are requesting that the Farm Service Agency allow emergency haying and grazing of Conservation Reserve Progam land," Goehring said. "Once a disaster declaration is attained, farmers and ranchers should check with their local FSA office to see if they qualify for other drought relief programs that may be available to help."
Subscribe to Our Newsletters
BEEF Magazine is the source for beef production, management and market news.
You May Also Like
---