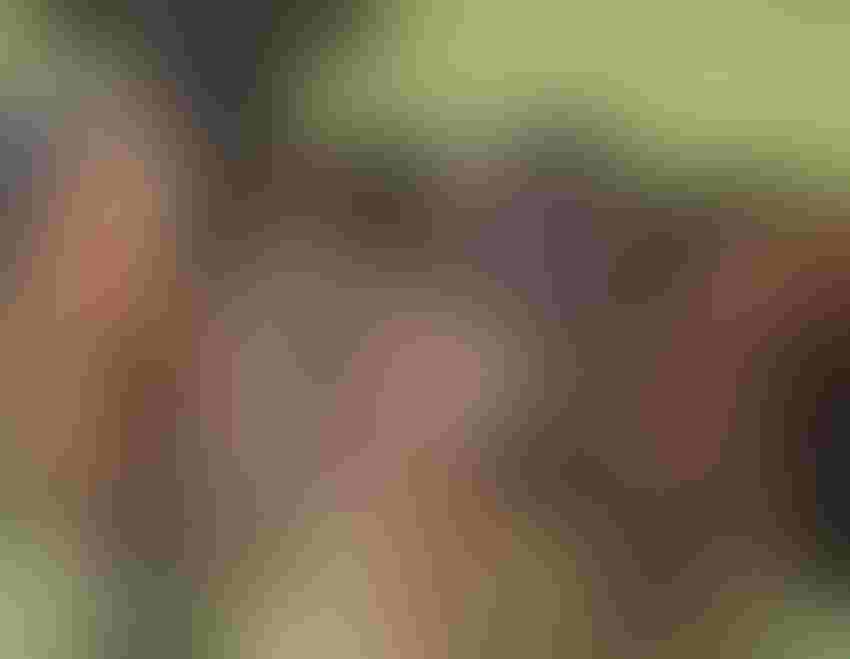 By vaccinating calves at branding time or turnout, ranchers can help prevent bovine respiratory disease (BRD) – the No. 1 health and economic issue facing the beef industry today. And as part of a well-managed preconditioning program, BRD prevention will help generate the best bottom line in an environment that demands prudent risk management practices from all angles of production.
With cattle prices projected to remain at this upper level for 2015 and into 2016, cow-calf operators can expect substantial profits in the months ahead. CattleFax has projected an average price for a 550-pound steer at $260 cwt. Profits for cow-calf operators are pegged at $400 per head or more. However, profits can be heavily reduced for calves affected with BRD and other diseases that cause poor performance and increased death loss, says Dr. John Davidson, professional services veterinarian for Boehringer Ingelheim Vetmedica, Inc. (BIVI).
"When it comes to selling calves to stocker operators or feedyards, a producer's reputation is on the line," says Davidson, from College Station, Texas. "If your calves perform well at the feed bunk and remain healthy, there's a strong chance that feedyard or stocker operator will contract for your calves again."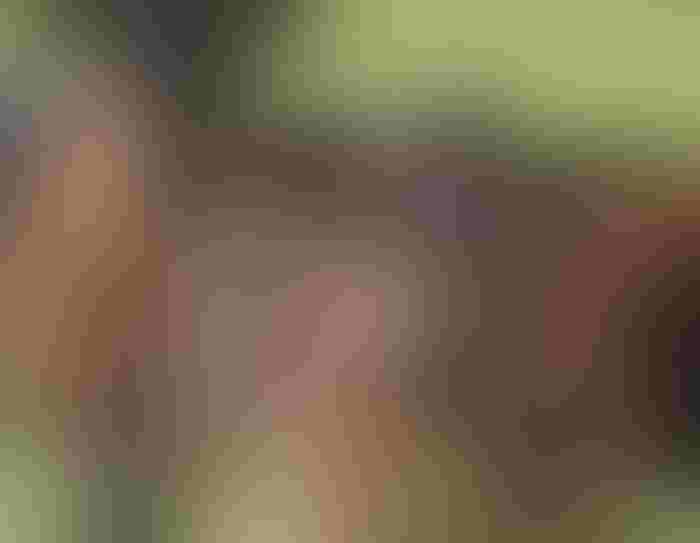 BRD attacks the animal's respiratory system through a multitude of viruses – bovine viral diarrhea (BVD), infectious bovine rhinotracheitis (IBR); parainfluenza 3 (PI3); bovine respiratory syncytial virus (BRSV) and Mannheimia haemolytica. Viremia and leukopenia make each of these diseases worse, spreading disease throughout the body and rendering white blood cells useless. New research into these diseases has unveiled an even more specific disease to focus efforts on – BVD Type 1b, a specific strain of BVD, has been identified as the most common subtype found in persistently infected calves.
BRD can be transferred through fluids (e.g., nose-to-nose contact, shared water and feed) or through the air. With the addition of replacement heifers from elsewhere, there is the increased chance for outside diseases infecting the herd.
"Common BRD symptoms are fever, coughing, labored breathing and nasal discharge," Davidson says. "Once affected by BRD, there is an immediate and long lasting impact on performance."
He mentioned it reduces weaning weight of calves by about 17 pounds or more, according to more than 20 years of research at the USDA Meat Animal Research Center in Clay Center, Neb. 
"BRD impacts calf health and ultimately the consumer experience," Davidson adds. "Increased medicine and labor costs are compounded by reduced performance in the affected calves. Unfortunately, the problem appears to be getting worse in recent years."
At the 2014 Bovine Respiratory Disease Symposium in Denver, Colo., Mike Engler, CEO of Cactus Feeders, the nation's second largest cattle company, reported that "mortality during the finishing phase in beef steers has increased over the last 13 years at a rate of 0.05% per year for cattle fed in Cactus Feeders' operations." Concurrent with this trend is the increase in dollars spent on antibiotics in recent years.
Davidson says numerous reportsa,b,c illustrate the benefit of including viral vaccination at times typically reserved only for clostridial (i.e. blackleg) vaccines. "Producers should consider vaccinating calves at 30 to 90 days of age, during branding and spring turnout," he says.
"Even with maternal antibodies, vaccination with a five-way modified-live virus (MLV)-M. haemolytica combination helps protect calves months after vaccination. That provides greater protection throughout the summer, when summer pneumonia and other respiratory diseases are especially a challenge."
The MLV combination of Pyramid® 5 + Presponse® SQ from BIVI helps protect calves against IBR, PI3, BRSV and M. haemolytica. It also helps protect calves against bovine viral diarrhea (BVD) Types 1a, 1b (for at least 217 days, including post-challenge viremia and leukopenia) and 2, major causes of respiratory diseases. Enhanced immune response is also provided by the MetaStim® adjuvant system.
With both viral and bacterial protection in a single syringe, Davidson says PYRAMID 5 + PRESPONSE SQ has been demonstrating results for nearly 20 years on ranches and feedlots across the country.
He adds that the same BRD and BVD protection found in the PYRAMID 5 + PRESPONSE SQ MLV is evident in the BIVI Express® FP vaccine for cows. EXPRESS FP is labeled to prevent calves persistently infected with BVD, when cows are vaccinated according to label directions.
By vaccinating cows with EXPRESS FP, Davidson says ranchers "can significantly reduce the threat of viruses and bacteria that impact a herd's reproductive efficiency."
Consult your veterinarian
Cow-calf producers should work with their local veterinarian to develop a vaccination and overall animal health plan best suited for their particular environment. Along with BRD and BVD protection, the plan should incorporate a parasite control program, which includes a dewormer that provides persistent control of the particular parasites known to infest the producer's herd and pastures.
"It's vital for producers to keep good records of their vaccinations and other animal health applications," Davidson adds. "Records and documentation of your solid health program can open the door to more competition resulting in higher bids for your calves. In working with feedyards, I've found that they want to know what your calves have had in the way of vaccinations, implants, dewormers and other animal health and growth promotant products."
Davidson concludes that ranchers should learn all they can about how to enhance their herd production efficiently and to produce the quality of animals sought by feedyards, packers and ultimately, consumers.
"As we look ahead to increased heifer retention and expansion in the national beef herd, there will undoubtedly be a greater priority on health in our feeder steers," he says. "A major priority should be to modify our health programs to emphasize the significance of early vaccination in pre-weaned calves.
"In addition, producers have an opportunity to improve the long-term health of those calves, which will provide an improved eating experience for consumers. It's also an opportunity to provide additional comfort for those cattle while they're on your ranch."
Pyramid® 5 + Presponse® SQ provides broad coverage against BVD Types 1 and 2, IBR, BRSV, PI3 and Mannheimia haemolytica. PYRAMID 5 + PRESPONSE SQ delivers enhanced efficacy with the help of the MetaStim® adjuvant system, enhancing the animal's response to the vaccine for greater protection. For more information, visit http://www.bi-vetmedica.com/species/cattle/products/Pyramid_Presponse_SQ.html.
REFERENCES
aZimmerman et al. Bovine Practitioner  Vol 43, Spring 2009
bKirkpatrick et al. JAVMA Vol 233, No 1, July 2008
cPowell et al. Bovine Practitioner Vol 46, 2012
You might also like:
Your reputation rides on your calves
Don't let BVD steal your profit
Where BVD persistent infection is concerned, it only takes one
Herd health important to keep calves healthy through weaning & beyond
Early weaning and its impact on cows, calves, & producers
Could trich be coming to a herd near you?
Subscribe to Our Newsletters
BEEF Magazine is the source for beef production, management and market news.
You May Also Like
---
Current Conditions for
New York, NY
See Detailed Weather Report
Enter a zip code to see the weather conditions for a different location.
Aug 27 - Aug 29, 2024
Farm Progress Show annually hosts more than 600 exhibitors displaying new farm equipment, tractors, combines and farm implements; seed and crop protection products; and many additional farm supplies and services.
LEARN MORE