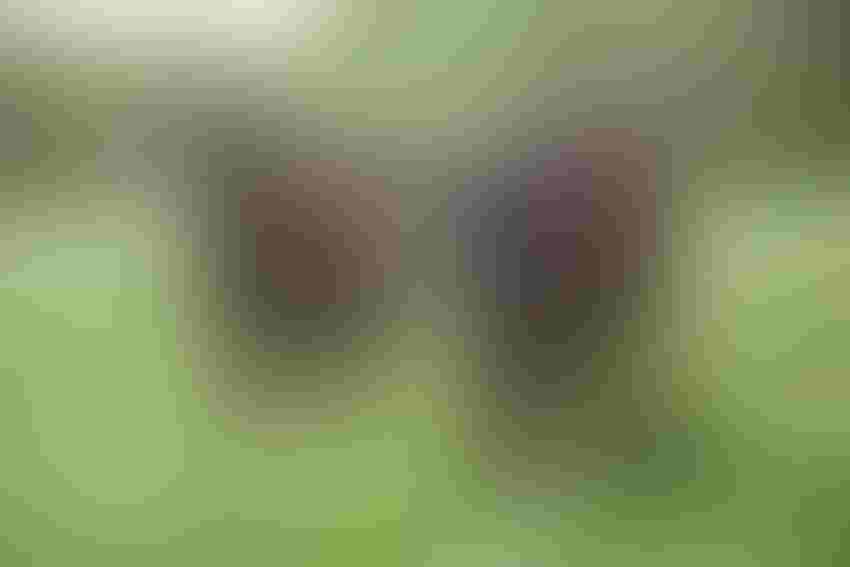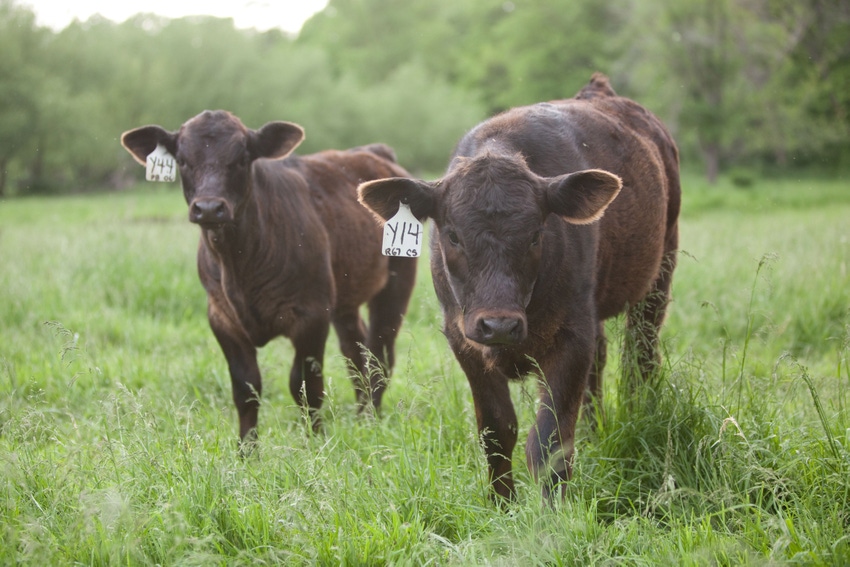 After a string of high prices for calves and feeder cattle, margins are being slashed as cattle supplies increase and feedyards recover from wrecks that cost them $400 to $600 per head in losses. But with a powerful preconditioning program in place, ranchers can see their calves at the top of the market and worth an extra $25 or more per head1,2.
"A good preconditioned calf is very valuable to the buyer," said Dr. Jerry Woodruff, professional services veterinarian for Boehringer Ingelheim Vetmedica, Inc. (BIVI). "And, as the supply of feeder cattle gets more plentiful with more cow numbers, those calves that have gone through a preconditioning program will be the ones preferred by the buyers."
The proper preconditioning program should involve quality forage and/or supplemental feed and nutrients and constant access to clean fresh water. It should also include a vaccination program that protects calves against respiratory, digestive and other diseases that attack the immune system, and dewormer program designed to control the types of internal and external parasites that may harm your calves.      
Vaccinations start early
The vaccination program starts with making sure cows and heifers are vaccinated 30 to 60 days before breeding to provide protection against common pathogens that contribute to both reproductive and respiratory disease such as bovine viral diarrhea (BVD) and other diseases. A pre-breeding vaccination program will better enable the mother to provide the calf with colostrum fortified with protection against diseases the calf may encounter once it hits the ground.
Calf vaccinations should include a clostridial and modified live virus (MLV) vaccine at turnout or branding time. "If we start a MLV program in a young calf, when it's 30 to 60 days old, we can help 'start' its immune process in preventing BVD Type 1a and 1b, BVD Type 2 and other viral and bacterial respiratory diseases," Woodruff said.
In fact, research shows that calves vaccinated with a five-way MLV plus Mannheimia haemolytica combination product at 62 days old (branding) have higher BVD Type 1a antibody levels and greater cell-mediated immunity than those that were first vaccinated at 188 days of age.3
Different ranches will have different vaccination periods. But a sample calf health protocol is:
30–90 days (branding) – Viral-bacterial combination respiratory vaccine, clostridial vaccine 







120–190 days (preconditioning/weaning) – Booster respiratory and clostridial vaccine

Dr. John Davidson, BIVI professional services veterinarian, said cow-calf producers should work with their veterinarian to understand the diseases that threaten the health and performance of their cattle. "Selecting the proper vaccine product, route of administration and timing are all critical to fully realize the health benefit of a preconditioning program," Davidson said. "Knowledge of the benefits of and limitations of certain vaccines and their routes of administration are essential to achieve the best results."
Dr. Ted McCollum, Texas A&M University AgriLife Extension beef cattle specialist, said preconditioning is the key to a value added calf (VAC) program. "There is value that can be realized by preconditioning calves, but the value depends on the type of preconditioning program that is used."
In a VAC 24 program, calves are vaccinated while they are on the cow, McCollum said, and for VAC 34, calves are vaccinated before weaning and at weaning when they are sold.
"The VAC 45 is the full vaccination program in which calves receive the vaccinations and are held on the ranch 45 days. According to Superior Livestock Auction and other large sales, calves that demand the greatest premiums are those in the VAC 45 program."
Market Ready™ Quality Feeder Calf Program
With the call for more verification that cattle have been vaccinated in a full preconditioning program, BIVI has developed the MARKET READY Quality Feeder Calf Program. "The program is a hands-on preconditioning program that provides documentation of vaccinations and other animal health and nutrition programs to buyers of the calves," Woodruff explained. "It provides some flexibility for managing the herd the way you want."
With the MARKET READY program, you can vaccinate at branding age, preweaning or weaning, using Pyramid® 5 + Presponse® SQ vaccines. Woodruff said that for producer convenience, protection for the following diseases can be covered in just two syringes (follow label instructions for necessary boosters):
Infectious Bovine Rhinotracheitis (IBR)

Bovine Viral Diarrhea (BVD) Types 1 and 2, including BVD 1b

Bovine Respiratory Syncytial Virus (BRSV)

Mannheimia (Pasteurella) haemolytica

Clostridium chauvoei, Cl. septicum, Cl. novyi, Cl. sordellii, Cl. perfringens Types C and D (7-way blackleg)
Parasite control
Woodruff said vaccines will protect calves more if their immune system is not hurt by parasites. "If an animal is dealing with an internal or external parasite problem, those parasites are occupying part of the animal's immune system. They are not as responsive to vaccines," he said. "Parasites maintain their existence at the expense of the host calf or cow. They are drawing nutrients the animal would otherwise have, and diverting a portion of the immune system that should focus on responding to our vaccination program."
A proper deworming program will control parasites, based on the type of parasites infesting the cattle and time of year. "It's easy to grab fecal samples to determine the worm load," Woodruff said. "A producer's veterinarian can assist him in targeting certain groups to identify the level of parasite activity, as well as the type of parasite and the deworming program needed to control them."
Woodruff said that while parasites can hurt an animal's immune system response, vitamin and mineral deficiencies, especially trace mineral deficiencies, can also slow down calf performance and possibly cause health problems.
"If there is anything afoul in the nutrition program there can be problems," he said. "If it's a shortage of energy or protein, that is more readily detected. But less visible are deficiencies of trace minerals, such as copper, zinc, manganese and vitamin A and E.

BEEF Seedstock 100 List
Looking for a new seedstock provider? Use our UPDATED Seedstock 100 listing to find the largest bull sellers in the U.S. Browse the list here.
"If those deficiencies are present in the animal, the immune system just doesn't perform as well when they are receiving their vaccinations," he added. "With trace mineral deficiencies, it may require some outside expertise to spot the problem, such as a nutritionist or veterinarian."
Know your market
With higher input costs cutting into already thin margins, McCollum suggested that producers have a marketing program in place before investing in a full preconditioning program. "The marketing venue becomes important," he explained. "If you're going to precondition calves to capture some added value, you need to be willing to participate in a market venue such as a video market or designated preconditioned calf sale that has buyers present to provide that added value.
"The fact that we may be seeing more calves the next few years, there may be more of a difference in value between preconditioned calves and others as time goes by. But remember, if you hope to get a premium, you better have a market."
For all products, read and follow all label directions, including booster requirements. Product combinations vary; read label directions to determine antigens included in each vaccine.
All products are trademarks or registered trademarks of Boehringer Ingelheim Vetmedica, Inc. ©2016 Boehringer Ingelheim Vetmedica, Inc.
1—Donnell J, Ward C, Swigert S. Costs and benefits associated with preconditioning calves. Oklahoma Cooperative Extension Service Bulletin AGEC-247. Oklahoma State University, Stillwater. 2007:1–4.
2—Seeger JT, Grotelueschen DM, Stokka GL and Sides GE. Comparison of the feedlot health, nutritional performance, carcass characteristics and economic value of unweaned beef calves with an unknown health history and of weaned beef calves receiving various herd-of-origin health protocols. Bov Pract 2008:42(1);1–13.
3—Powell JG, Richeson JT, Kegley EB, et al. Immunologic, health and growth responses of beef calves administered pentavalent modified-live virus respiratory vaccine during the presence of maternal antibody versus a traditional vaccination regimen. Bovine Pract 2012;46(2):122–130
You might also like:
Photo Gallery: Get to know the 2016 Seedstock 100 operations
Experts say ranching done right improves the environment and wildlife habitat
5 tips to make bull buying easier
Calving Tips: Going To War On Calf Scours
70 Photos Honor The Hardworking Cowboys On The Ranch
How to control sucking & biting lice on cattle
Subscribe to Our Newsletters
BEEF Magazine is the source for beef production, management and market news.
You May Also Like
---
Current Conditions for
New York, NY
See Detailed Weather Report
Enter a zip code to see the weather conditions for a different location.
Aug 27 - Aug 29, 2024
Farm Progress Show annually hosts more than 600 exhibitors displaying new farm equipment, tractors, combines and farm implements; seed and crop protection products; and many additional farm supplies and services.
LEARN MORE