Elanco files suit against Arla's 'Live Unprocessed' campaign
Elanco files suit against Arla's 'Live Unprocessed' campaign
Dispute centers around perception of rbST.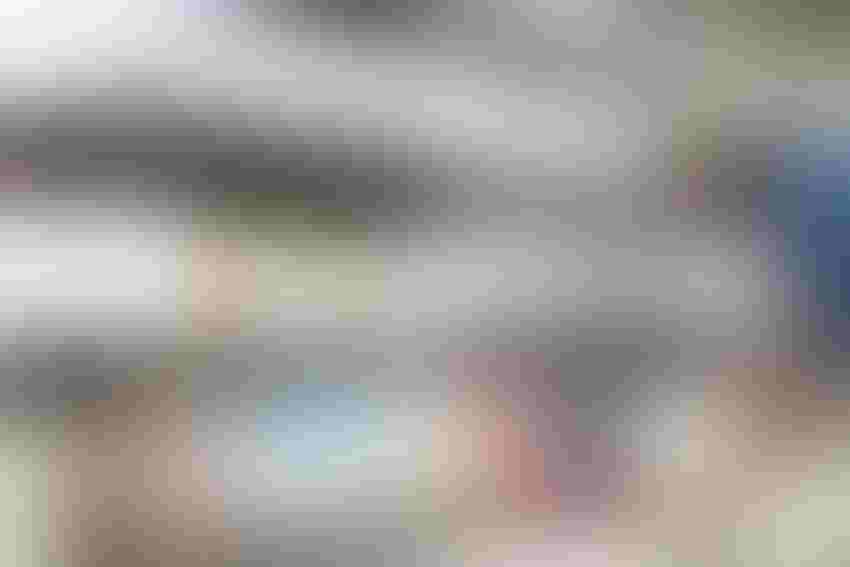 Noel-Hendrickson/Thinkstock
Elanco filed suit on May 19 demanding Arla cease its advertising campaign against rbST. Recombinant bovine somatotropin (rbST) is a supplement marketed and sold by Elanco under the brand name Posilac.
The Arla "Live Unprocessed" campaign launched across the U.S. in late April. The campaign is built upon a child's interpretation of what rbST is, and then brings that perception to life as an animated, six-eyed monster with "razor-sharp horns" and electrified fur.
Elanco's complaint, filed in the U.S. District Court for the Eastern District of Wisconsin, states that the company believes the campaign deceives consumers with false notions about the safety of rbST, which was approved by the FDA in 1993.
"We are surprised at the response to Arla's new "Live Unprocessed" campaign from pharmaceutical giant Eli Lilly and its subsidiary Elanco," said a spokesman for Arla Foods. "We believe the allegations in the suit are completely baseless and without merit, and look forward to defending ourselves in this case."
"We believe these ads intentionally frighten and mislead consumers in an attempt to gain a competitive advantage," said Eric Graves, president, Elanco North America. "In fact, the FDA has concluded rbST poses no human health risk and requires companies to disclose that there is no significant difference between milk produced from rbST-treated and non-rbST-treated cows if they include the 'rbST-free' claim on their packaging. This Arla campaign blatantly disregards the proven safety of rbST as well as the real consequences of removing this type of innovation from our US dairy industry."
"Our campaign is about helping people understand the benefits of Arla products so that they can make well-informed choices," said an Arla spokeswoman. "All of the milk used in Arla dairy products worldwide comes from cows not treated with rbST. We believe that the simpler things are, the better they are.
"'Live Unprocessed' is a philosophy that speaks to the increasing number of people today who are looking for ways to 'unprocess' their lives. When it comes to food, people are choosing products for themselves and their families from sources they trust." 
"This is a campaign against science and innovation," Graves said. "We will fight to protect this important technology for future generations of dairy farmers." 
Research shows that rbST helps cows produce more milk – about a gallon more per cow per day, according to Elanco. The collective impact of this increased productivity saves 95.6 billion gallons of water, reduces land needed for dairy farms by 1,023 square miles, and eliminates 2.9 million metric tons of greenhouse gasses per year in the U.S., Elanco says.
"Products like rbST greatly improve farmers impact on the environment without changing the composition, quality or nutrition of the milk their cows produce," said Mike Hutjens, professor emeritus, University of Illinois. "We should not ignore science and technology that have been proven safe and effective for the sake of marketing claims that confuse consumers."
Source: Elanco, Arla
Subscribe to Our Newsletters
BEEF Magazine is the source for beef production, management and market news.
You May Also Like
---