Eng Cow Efficiency Symposium Agenda Announced
Eng Cow Efficiency Symposium Agenda Announced
The second annual Eng Foundation Cow-Efficiency Symposium is Sept. 18-19 in San Antonio, TX.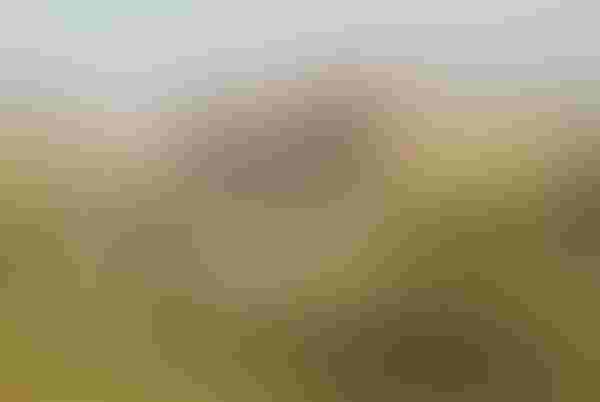 Themed "Innovative Intensification in Cow-Calf Systems," the second annual Dr. Kenneth and Caroline McDonald Eng Foundation Research Symposium is set for noon-to-noon, Sept. 18-19, in San Antonio, TX. Hosted this year by Texas A&M University (TAMU) on a rotating basis with the University of Nebraska-Lincoln (UNL) and Oklahoma State University (OSU), the symposium's focus is the practical applications of cow-efficiency research conducted at the three universities.
The 2014 symposium is the second in an annual series of research symposia underwritten by a $2-million
endowment by the Dr. Kenneth and Caroline McDonald Eng Foundation to the three universities. The public is invited to attend the meeting set for the Embassy Suites San Antonio Downtown - Riverwalk. Preregistration is $125, or $150 at the door. For more information or to register, call 575-743-6331, 210-865-8376 or 979-845-1543.
Click here for a PDF of the full agenda, or visit http://bit.ly/1juB8Xh.
Eng is a longtime educator, rancher and consulting nutritionist who developed the Eng Foundation "to improve the long-term economic sustainability of the cow-calf sector of the U.S. beef industry through development and adoption of technologies to reduce costs of feed inputs by 25%, while maintaining productivity and beef product quality." The foundation is his tribute to wife Caroline McDonald Eng, who died in a June 2010 accident. She had served as chief financial officer of Eng Ranches, their land, cattle, research and consulting operations. Eng was honored as BEEF magazine's 2013 Trailblazer Award honoree.
2014 agenda highlights:
Among the first day's topics (afternoon session) are:
• "Managing Energy Requirements in Confined Cows," Jason Sawyer, TAMU.
• "Dry Lotting Beef Cows in Nebraska," Karla Jenkins, UNL.
• Cow Efficiency: Implications for Beef Sustainability," Sara Place, OSU.
• "Nutritional and Management Considerations When Merging Cow-Calf and Feedlot Operations," panel discussion with ranchers and consultants.
The symposium continues at 8:15 a.m. on Sept. 19 with the following topics:
• "Fetal Programming: Implications and Opportunities in Confinement Systems," Carey Satterfield, TAMU.
• "Intensified Cow-Calf Production in the Southern Great Plains Combining Semi-Confinement, Wheat Pasture and Cover Crops," David Lalman, OSU.
• "Herd Health Observations in Nebraska Dry Lot Cow Project," Jason Warner, UNL
• Sustainable Beef Systems," TAMU presenter.
Make reservations at the Embassy Suites San Antonio Downtown - Riverwalk (125 E. Houston St.) online (www.embassysuitesriverwalk.com) or by calling 1-800-EMBASSY, and use the group code ENG for the symposium. The deadline for room reservations is Aug. 27.
More articles to enjoy:
95 Holmes and Fletcher Classic Cartoons Guaranteed To Make You Smile Today
Best Measure Of Ranch Sustainability Is Economic Profitability
Pork Is Helping To Put The Sizzle In Beef Demand
Don't Save Pennies To Waste Dollars By Skipping A BSE
180+ Photos Featuring "Man's Best Friend"
Subscribe to Our Newsletters
BEEF Magazine is the source for beef production, management and market news.
You May Also Like
---