EPA proposes amendment to EPCRA to exempt livestock emissions reporting
EPA proposes amendment to EPCRA to exempt livestock emissions reporting
If passed, emergency response officials could focus on readiness and preparedness in the event of emergencies vs. worrying about agricultural odors.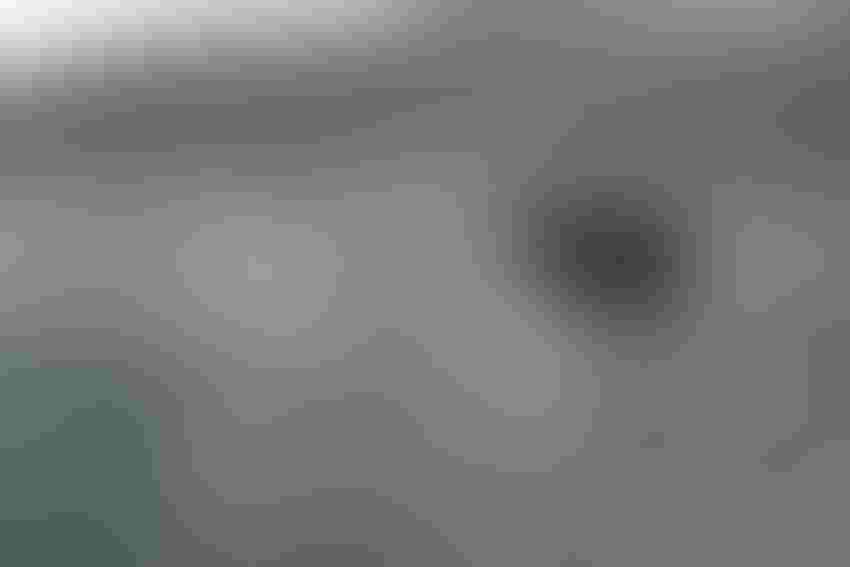 You know the saying, "Don't bite the hand that feeds you?" In the last decade, we've seen a whole lot of that from the media, activists and overzealous government agencies hell-bent on putting producers out of business at all costs.
Forget that today's farmers and ranchers produce more food using fewer resources. As we face the challenge of feeding a rapidly growing global population, efficiently producing enough food will be the task of agriculturalists. And achieving that goal in a way that is sustainable, regenerative, holistic can be done, but if we continue to be crippled by burdensome regulations, defamatory news pieces and smear campaigns from activist camps, it makes our jobs a whole lot tougher.
However, I was pleased to learn that some of the regulatory red tape has recently been removed by the Trump Administration.
Last week, Environmental Protection Agency (EPA) Acting Administrator Andrew Wheeler signed a proposed rule to amend the emergency release notification regulations under the Emergency Planning and Community Right-to-Know Act (EPCRA).
In a nutshell, with this amendment, the reporting of air emission from animal waste at farms will not be required under the EPCRA. This is good news on two fronts — first, it removes producer regulatory uncertainty, and second, it allows for emergency response officials to focus on, well, being ready for emergencies, instead of worrying about the smell of manure.


At the signing, Wheeler said, "This proposed rule is intended to make it clear to the regulated community that animal waste emissions from farms do not need to be reported under EPCRA. This action provides much-needed certainty and clarity to America's farmers and ranchers. It also ensures our emergency response officials are focusing their time and resources on hazardous waste emergencies and not routine animal waste."
Kansas Senator Jerry Moran added, "Farmers and ranchers continue to face numerous challenges, and the removal of this unnecessary and burdensome regulation is welcome news for producers across our state. It was never the intent of Congress for normal odors from animal waste on farms to fall under our nation's emergency hazardous waste reporting requirements, so I appreciate Administrator Wheeler taking definitive action today to provide certainty to the livestock industry. The resources of our emergency responders ought to be focused on protecting the public from true environmental and chemical emergencies, not odors from animal waste."
National Cattlemen's Beef Association (NCBA) President Kevin Kester also voiced his approval saying, "NCBA appreciates Administrator Wheeler's effort to provide regulatory relief to America's cattle producers. We are happy to see the EPA follow through on the commitment to conduct a rule making on EPCRA and will reiterate our call for common-sense. NCBA encourages its members to build relationships with their local first responders. Unlike the submission of needless paperwork, talking to responders about potential on-farm hazards can save lives. NCBA looks forward to submitting comments on the proposed rule."
According to the EPA press release, "The signing comes on the heels of a roundtable hosted yesterday by the Missouri Farm Bureau with impacted stakeholders that would benefit from the proposed rule. The roundtable included Missouri Department of Agriculture Director Chris Chinn, Missouri Department of Natural Resources Director Carol Comer, U.S. Department of Agriculture (USDA), agricultural leaders, and animal producers to discuss important issues including the EPCRA exemption and the Agency's proposal to repeal and replace of the 2015 'Waters of the United States' (WOTUS) rule."
The proposed amendment is also endorsed by the USDA, Kansas Farm Bureau, Kansas Livestock Association, Nebraska Farm Bureau, Nebraska Cattlemen, Livestock Marketing Association, National Pork Producers Council, U.S. Poultry & Egg Association, National Chicken Council and National Turkey Federation.
Read the proposed rule by clicking here.
From dust to smells, the EPA has wanted to regulate every unpleasant but necessary by-product of food production. While it sounds good in theory, in practice, it equates to costly regulations and skyrocketing food prices. I think consumers and producers can agree that common sense regulations should prevail when it comes to regulating farmers and ranchers. The other option is importing all of our food and watching U.S. producers become extinct.
The opinions of Amanda Radke are not necessarily those of beefmagazine.com or Farm Progress.
Subscribe to Our Newsletters
BEEF Magazine is the source for beef production, management and market news.
You May Also Like
---