Farm Futures Summit returns with in-person meetings
Farm Futures Summit returns with in-person meetings
Bull market outlook, best management practices and trade insights highlight national farmer conference.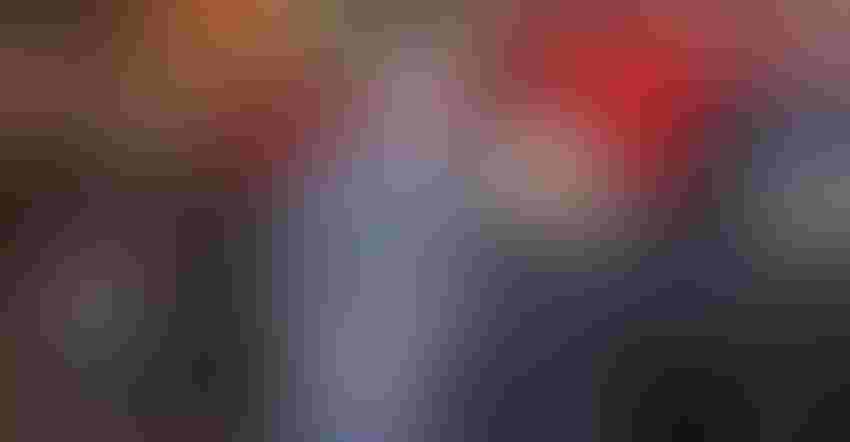 After months of video calls and isolation, live farmer meetings are back, with the 2021 Farm Futures Business Summit on June 16-17 at the Coralville Marriott Hotel and Conference Center just outside Iowa City, Iowa.
The global pandemic is beginning to ease just as the farm economy heats up — and the Farm Futures Business Summit will take place just as commodity prices reach highs not seen in nearly a decade.
"We are tremendously excited and honored to host one of the first live national farmer conferences of 2021," says Mike Wilson, Farm Futures executive editor. "By mid-June, grain prices could become even more volatile due to weather uncertainty. We also see farm exports and brisk ethanol sales pushing demand. These are all topics we will discuss and debate at the summit.
Related: Creating a successful Farm Futures Summit
"We couldn't be holding this meeting at a better time."
China's impact on grain markets
Gregg Doud, former U.S. trade ambassador and one of the primary architects of the U.S.-China Phase 1 trade deal, will be a keynote speaker and is expected to share his experiences on international trade.
"Stepping up to China should have been done a long time ago," says Doud, now chief economist at Aimpoint Research. "It was a historic time for agriculture to have that conversation with China about agriculture, and it had never happened before."
Doud will offer an inside look at what it was like to negotiate the deal and work in the Trump administration.
Dick Wittman, an Idaho rancher and farm management consultant, will share best ways to professionalize the family farm, a hot topic these days as farms look to pass the business to younger generations.
"Farms with good production and financial footings often fail because they either don't know the basic rules of conducting a professionally managed business, or they know the rules but don't document them and apply them consistently in daily farm operations," Wittman says.
Summit attendees will take home a clear path for documenting and implementing best management practices for managing a family farm business.
Water Street Solutions CEO, Darren Frye will share how open-book management can benefit farm operations through better employee engagement.
Tax threats, market opportunities
Roger McEowen, Washburn University economist and tax expert, will share his take on potential changes to federal tax laws and how they could impact farm transitions. Both McEowen and Mike Downey, an associate with Farm Financial Strategies, will provide expertise on farm estate planning.
Mid-June may be one of the most crucial times for the grain markets as weather becomes a fundamental factor. Attendees will have access to several market training and outlook sessions. Brian Splitt, a market analyst with AgMarket.Net and a former Marine, will explain how technical analysis works. Also, "This Week in Agribusiness" anchor Max Armstrong will emcee a panel discussion on the markets' outlook. Other sessions will focus on cloud-based farm accounting, multi-generational family business management, and farm expansion analysis.
To register go to farmfuturessummit.com or call 800-441-1410 weekdays from 8:30 a.m. to 4 p.m. Central time. You can also use the online site to make hotel reservations.
Subscribe to Our Newsletters
BEEF Magazine is the source for beef production, management and market news.
You May Also Like
---