Farmer-tested: John Deere's newest Gator
Farmer-tested: John Deere's newest Gator
Feeding cattle, laying tile, running errands and more … here's how our editor and her family put the XUV835M to the test on their farm.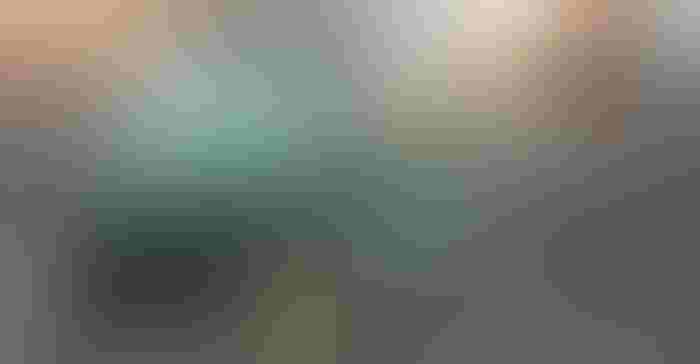 What do you do when John Deere offers you an on-farm test of their newest Gator? You say yes. In a heartbeat. Then you ask, "So, when will you deliver that new Gator?"
We're no stranger to the side-by-side here on Spangler Farms. My husband, John, and his parents have, at one point or another, owned machines from Polaris, John Deere and Can Am. Equal opportunity UTV customers, you might say — and we put 3,000 to 4,000 miles a year on one.
So, we were intrigued by Deere's offer to try out its 2021 Gator, the John Deere XUV835M, here on our western Illinois grain and cattle farm. We got the machine last fall and used it through the middle of the winter to run errands, check cows, haul feed and mineral, and lay tile.
Our first reaction: This cab has heat and air conditioning, and we could get used to that, especially for checking cows in the winter. Like a lot of farmers, we've replaced our ATVs with UTVs, and are rapidly using them in place of farm trucks for a lot of chores. That means the creature comforts of a cab are a welcomed upgrade. Receiving the Gator in October, we didn't use the air conditioning much, but when we did, it did the job. We cranked up the heat far more frequently, and it warmed the cab nicely — like we're used to in a pickup.
The digital display on the dash was easy to read and shows you everything you need, including speed, RPM, fuel, gear position, 4WD, rear differential indicator and coolant temperature. The dash-mounted gear shifter worked well. John liked the nooks and cubbies in the dash for stashing everything from paperwork to tools. Four cupholders and a large storage space under the seat were handy, too, and he noticed the door handles were designed to be large enough to get ahold of with gloves on. I was a little surprised the cab model doesn't come equipped with standard rearview mirror or side mirrors, but you can get them as accessories.
Power steering is also very smooth, much like a pickup (standard on the M and R models but not the E model), and you can switch to 4WD with the flip of a switch on the dash. The bed comes equipped with a power-tilt button, and while we didn't use power-tilt as much in the winter season, I can imagine using it a lot for picking up and dumping sticks — or rocks, if you deal with that on your farm. Payload capacity is 1,000 pounds.
Under the hood
I've always thought Gators have a distinctive engine sound that revs a little higher and has a little rattle. Frankly, that generates fond thoughts in my mind, making me think of the Farm Progress Show — staff use them exclusively there. It's a signature sound for the 54-hp engine that's long been a solid performer. The machine maxes out at 45 mph, which is both good and bad. It's good if you have young (or older) licensed drivers, but less so if you're trying to get somewhere fast. Truthfully, we're used to a faster acceleration rate thanks to our other machines.
The Gator offers an 11.2-inch clearance and 25-inch wheels, which is slightly less clearance and a smaller wheel than its competitors. Not a huge discrepancy, but it could make a difference if you're crossing many creeks or heading across the back pasture.
Overall, we loved the creature comforts of this machine. It's durable, it's built to last and it was a solid performer for us, even if we would've preferred a little more power. It's certainly given us something to think about the next time we're in the market for a side-by-side, and we're grateful to Deere for the chance to put it through the paces on the farm.
The 2021 John Deere XUV835M lists for $23,499 through our western Illinois dealer. You can add side and rearview mirrors for $277; check johndeere.com for an full list of accessories and attachments.   
Subscribe to Our Newsletters
BEEF Magazine is the source for beef production, management and market news.
You May Also Like
---