Farmers Business Network launches Profectus Feeds
Farmers Business Network launches Profectus Feeds
New precision feed system drives 5% to 15% increase in ROI in beef production.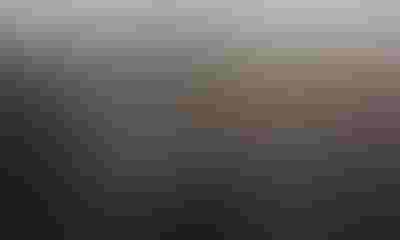 Farmers Business Network Inc. (FBN), the global AgTech platform and farmer-to-farmer network, has launched its Profectus Feeds, a new approach to beef cattle feeding that it says could increase profitability and sustainability of beef production.
The system, designed by FBN Livestock's range of nutrition experts and veterinarians, balances beef diets for amino acid requirements relative to energy consumption, similar to how the swine industry used diet formulation to reduce cost of gain by improving feed efficiency. Profectus Feeds, in commercial studies and comparisons, have shown a 5%-15% in feed-to gain ratio and profitability compared to traditional diet formulations. It has also maintained or improved carcass value.
"We're excited to launch Profectus Feeds to create a win-win for producers, as they are able to reduce the cost of feed while delivering higher performing cattle," said Dr. Brian Dorcey, director of veterinary strategy at FBN. "This transformative solution has shown the ability to consistently unlock the genetic potential in cattle."
Profectus Feeds realizes that a protein requirement for cattle doesn't exist and bases diet formulation on the amino acid requirement that is determined by the energy density of the diet. This focus on amino acid balance leads to improved feed efficiency and typically lower cost of gain, reduced instances of digestive issues, and improved environmental sustainability.
"Nutrition is key to performance and the result of a healthier ruminant is a healthier calf overall," said Dr. Dorcey. "Ruminant health translates to every aspect of the animal's overall health."
FBN said Profectus Feeds is revolutionizing feedlot nutrition with improved feed efficiency, predictable growth and better digestive health to optimize profit per head. In a recent trial of 335 Angus-Holstein cross calves, Profectus Feeds reduced gain costs by 15 cents/lb. for a value increase of $83.52 per head.
Profectus Feeds further lays the foundation of positioning beef production to meet challenges of the future, like methane reduction and animal welfare, while simultaneously increasing farm profitability and maximizing genetic improvement.
Subscribe to Our Newsletters
BEEF Magazine is the source for beef production, management and market news.
You May Also Like
---