First comes love, then comes cattle — and other marriage advice
First comes love, then comes cattle — and other marriage advice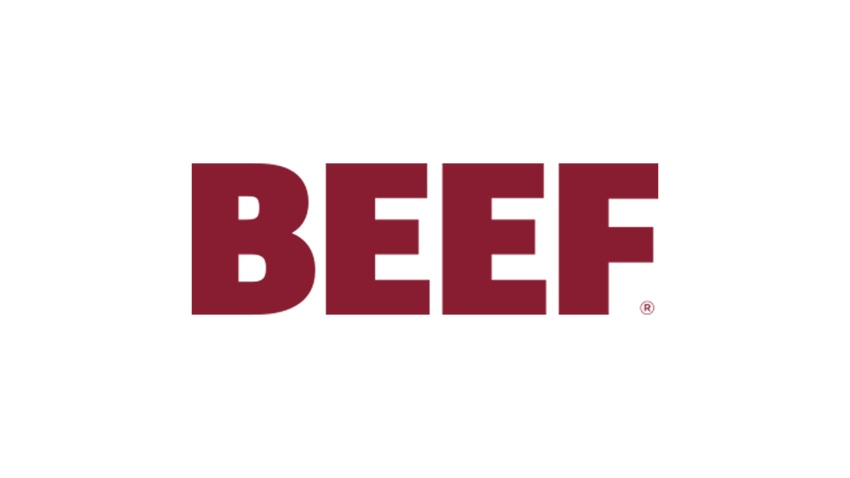 Over the weekend, my sister-in-law Shelby married her college sweetheart Seth in a beautiful ceremony in Mankato, Minn. I had the honor of serving as a bridesmaid, while my husband Tyler was a groomsmen, and our 17-month-old daughter Scarlett played the role of the flower girl. It was truly a family affair, and for November, we were all pleasantly surprised how nice the weather was for their picture-perfect wedding day.
READ: Top 13 best ranch marriage tips from ranch couples
Tyler and I recently celebrated our fifth year of marriage in October, and 2015 also marked 30 years of marriage for both of our parents. Needless to say, there's a long-standing tradition of marriage — particularly ranching marriages — in our family, and as Seth and Shelby enjoy their first week as a married couple, I've been reflecting on what makes a good marriage and how a pair in the cattle business can enjoy a good life together, through good times and bad.
Here are my five pieces of advice for the newlyweds, Shelby and Seth:
1. First comes love, then comes cattle
If you have fallen in love with a cattle rancher — as many generations of women in our family have done — then you already know that a rancher's true love is his cattle. Be prepared to be late for church, family gatherings, PTA meetings, sporting events, etc., to help a calving cow or to fix a fence after the cows get out. A rancher is the primary caregiver to his stock, and there will be times when this is inconvenient, but having a shared love of cattle, like Seth and Shelby do, will help get them through the times where those darn cattle might get in the way of other plans.
2. Build your dreams together wisely
As young producers, it is easy to fall into the trap of wanting what our parents and grandparents have after working for decades to grow a farm or ranch into a thriving and successful business. Take it slow getting started and enjoy the little things. Consistently work hard and be smart in your investments. Rome wasn't built in a day, and your cattle operation won't magically be exactly how you want it right out of the gate. Take your time to build your dreams together and be patient in the process.
READ: War, marriage & the cattle business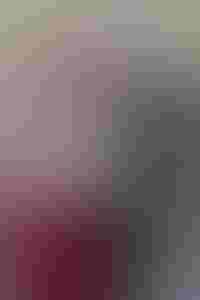 3. Celebrate the small victories and enjoy the little things in life
As you get started building your cattle business, there may be lean times, and certainly sacrifices will need to be made. But that doesn't mean you can't enjoy the small victories along the way such as acquiring new genetics that will advance your herd or buying a chunk of ground. And remember that as you build a life together, the simple things in life — a four-wheeler ride through the pasture, working together on show calves, grilling steaks after a long day on the ranch — those are the moments that happy ranch couples cherish.
4. Communicate.
This one goes without saying, but if you're not on the same page in life, wires can get crossed, tempers can flare, feelings can get hurt, and life can get pretty miserable. Whether it's the big things and long-term goals or the small things like who is going to take out the trash — talk to each other about everything.
5. Forgive.
You've married your best friend. You know each other's flaws. You love each other anyway. Don't fight over stupid things that might seem monumental in the moment, but after awhile, you look back and realize it wasn't worth having an argument about. Practice kindness, forgiveness and acceptance, and keep God at the center of your marriage. He will get you through the good times and the bad and every blessing and challenge that life throws your way. When in doubt, pray about it.
Thanks for letting me indulge in a sappy blog post today. It's exciting to see Shelby and Seth begin their lives together, and I look forward to watching these two grow as a couple in the cattle business together. What advice would you offer the newlyweds? Share your thoughts in the comments section below.
The opinions of Amanda Radke are not necessarily those of beefmagazine.com or Penton Agriculture.
You might also like:
WHO backpedals on red meat/cancer link
65 photos that celebrate cowgirls & cattlewomen
5 tips for getting the most cash for your cull cows
3 steps to negotiating a great cow lease
Subscribe to Our Newsletters
BEEF Magazine is the source for beef production, management and market news.
You May Also Like
---