First Publicly Traded Farmland Fund To Be Launched
First Publicly Traded Farmland Fund To Be Launched
Gladstone Land seeks to launch first publicly traded farmland fund.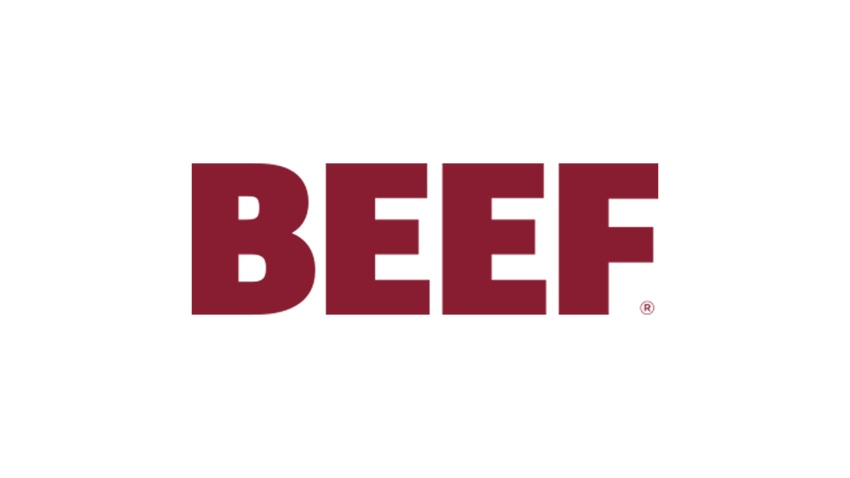 Investors' appetite for a publicly traded farmland fund could soon be tested with the planned initial public offering of Gladstone Land Corp. The McLean, VA-based company filed registration papers in August to sell up to $222.6 million in common stock.
If the offering is successful, Gladstone Land will seek to qualify in 2011 as a Real Estate Investment Trust or REIT – a mutual fund-like structure that distributes at least 90% of its income to investors and is generally exempt from corporate income taxes. This would be the first publicly traded U.S. Farmland REIT, though other groups have formed private farmland REITs they hope to eventually take public.
Gladstone Land's initial portfolio consists of two farms totaling 737 tillable acres in Watsonville and Oxnard, CA, purchased in the late 1990s.
David Gladstone, 68, organizer of the planned IPO, acquired the land as part of a seven-year private equity investment in Coastal Berry Company LLC, a controversial Westlake Village strawberry farming and packing operation purchased from Monsanto in 1997. Gladstone sold Coastal Berry to Dole Food Co. in 2004 and kept the Watsonville and Oxnard farms and continues to lease them to Dole.
Gladstone is also founder and CEO of Gladstone Management Corp., which oversees three publicly traded funds that invest in commercial real estate and make business loans.
Gladstone Land plans to buy cropland near urban areas and lease it to farmers until the property can be sold for commercial or residential development. Gladstone plans to strike mostly short-term (one- to two-year), fixed-rate, triple-net leases to grow annual crops, aiming to increase its opportunities to raise rental rates as leases are renewed.
The fund also plans to market farm mortgages to undercapitalized growers or those unable to secure conventional financing. Gladstone intends to offer higher-interest, interest-only mortgages, lending up to 80% of the purchase price on land loans with an eye toward taking ownership of the collateralized land in the event of a default.
The fund will also seek to boost returns by borrowing up to $2 for each $1 of equity in its properties.
Gladstone Land's prospectus raises a number of concerns for potential investors, ranging from the firm's experience and strategy to the company's fee structure:
Experience: Gladstone has deep experience in the commercial real estate investing and finance markets. However, his agricultural property experience is limited to two berry farms. This could present challenges in sourcing land purchases and managing a large-scale farm portfolio.
Strategy: Gladstone Land expects to raise $157 million in net proceeds and invest most of these funds in land and mortgages within 12 months of its IPO. The company projects 4%-6% initial rent-to-value income yields and notes it intends to initially scout for properties along California's central coast. In the future, it expects to expand to northern Florida, Georgia, the Southeast, Midwest and Mid-Atlantic.
We think Gladstone's goal to build a diversified, quality portfolio of this scale in one year is too optimistic, absent the bulk purchase of an existing land portfolio. This is especially so, given Gladstone's focus on tracts near urban centers. Though prime ag land around Watsonville is yielding 5%-5.5%, rent-to-value yields around Gladstone's Oxnard farm average 1%-2%.
Concentrated portfolio: Glad-stone's initial portfolio is leased to a single tenant – Dole Food Co. In addition, a $1,709/acre lease for its Watsonville farm, which represents 17% of rent income, expires in December. Gladstone's prospectus doesn't indicate if Dole intends to extend this lease or on what terms.
The 500-acre Oxnard farm lease expires in December 2013. We would have more comfort if these farms were leased to different tenants for longer terms to provide a more diversified, predictable initial rent income stream.
Triple-net lease focus: Under triple-net leases, tenants maintain the property while paying rent, property taxes and insurance. These leases are common in the commercial property market and in the Watsonville farming area. However, triple-net leases are unusual for the broader farming sector. Gladstone may be challenged to strike attractive triple-net leases with the small and medium-sized farmers it plans to target.
Land exchanges: In addition to cash purchases, Gladstone hopes to acquire properties via tax-deferred exchanges for units in its operating partnership. We expect few landowners will be interested due to the fund's fee structure and other terms. More compelling tax-management strategies exist.
Fees: Gladstone's fee structure includes a management fee of 2% of total stockholders' equity (less preferred stock) and an incentive fee on 100% of quarterly profits that exceed the equivalent of 7%-8.75% annualized. This fee drops to 20% of quarterly profits that exceed 8.75% annualized. Many private equity groups don't collect incentive fees unless annual profits exceed 8% and cap the fee at 20% of profits.
We also dislike that the manager pays itself for accrued rents not yet received, and that the incentive fee doesn't include a "claw-back" provision if quarterly incentive fees exceed the amount that would be due on a full-year basis using the 7% and 8.75% hurdle rates.
Initial shareholder dilution: Invest-ors who purchase Glad-stone shares at $15/share – the midpoint of its proposed initial offering price – will suffer an immediate 22% or $3.31/share dilution in the book value of their investment.
The concept of a publicly traded farmland REIT is appealing. We're not sure Gladstone Land's model is viable.
Mike Fritz is editor and publisher of Farmland Investor Letter®. Reach him at [email protected] or visit www.farmlandinvestorletter.com.
Subscribe to Our Newsletters
BEEF Magazine is the source for beef production, management and market news.
You May Also Like
---