Flying in for FPS? You have choices
Flying in for FPS? You have choices
Two airports serve the immediate Boone, Iowa, area — both with key services for the show.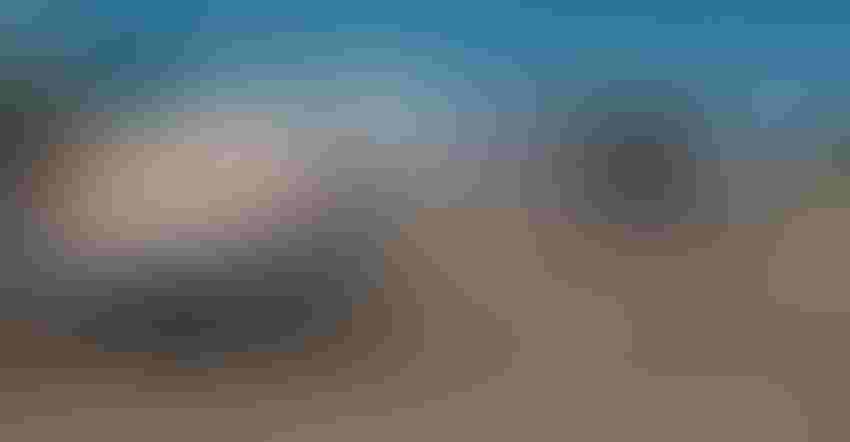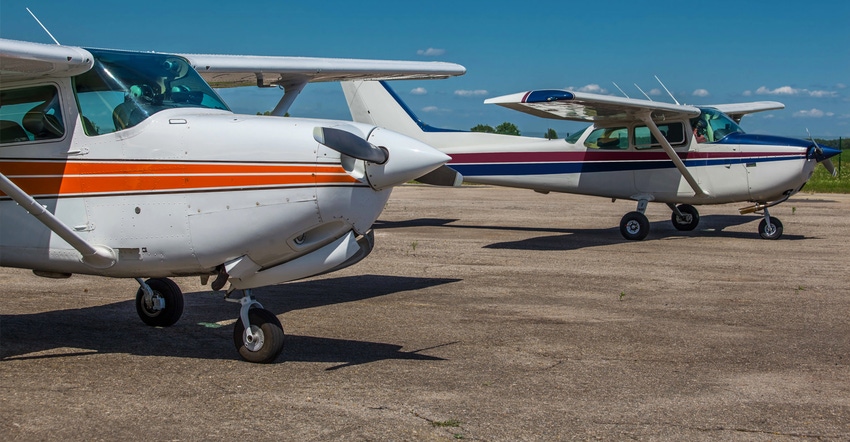 NEW DIGS: The Ames Municipal Airport has undergone a significant upgrade since the 2016, show with the addition of a new terminal, hanger and meeting rooms for visitors.
Dragunov1981/Getty Images
Farmers and corporate exhibitors have long used their own air transportation to get to the Farm Progress Show. For some it's a long-standing tradition; for others it's a business necessity. For 2018, the two airports that serve the Boone show site offer key services for arriving flyers.
The Ames Municipal Airport (KAMW) has a new operator for 2018 with Central Iowa Air Service running the facility. And visitors to Ames will find a new terminal at the airport. The site has seen major upgrades recently including a new hangar. You can learn more about all the facilities offered at the remodeled Ames airport by visiting centraliowaair.com or call the facility at 515-292-9056, and reach through email at [email protected].
The Ames Convention and Visitors Bureau will be running a shuttle from the Ames airport before the show starts and at the end of the show. Visitors flying in can also make added transportation arrangements based on their schedule if needed. Julie Weeks, president and CEO, Ames CVB, advises pilots to be in contact with the Ames airport on their schedule. "We usually end up running an extra shuttle about mid-morning to the show and mid-afternoon returning from the show," she said. "There are a lot of companies that fly in people too. They have used the Ankeny airport, but the Ames Airport has that new terminal and we think more will come to Ames."
The Boone Airport (KBNW) offers pilots key services and is also close to the show. You can reach the airport FBO at 515-432-1018, or email [email protected].
Both facilities offer 100LL and Jet A fuel. Boone also has "mogas". Boone will also offer a shuttle service to the show site for 2018. Check out the key details about each airport.
Boone Airport (KBNW)
The Boone Airport is located at latitude 42-02-58.4000N, and longitude 093-50-51.4000W. The elevation is 1,160 mean sea level.
Runway 15/33 is a 4,808-foot-by-75-foot grooved concrete runway with GPS instrument approaches. Runway 02/20 is a 3,248-by-146-foot turf runway. Boone Unicom and runway lights are both on frequency 123.00.
Boone weather can be found at 120.925 and by phone at 515-432-9042.
Remember to check notams prior to arrival, and the airport will provide coffee, doughnuts and great hospitality. For more details about the airport, visit airnav.com/airport/KBNW.
Ames airport (KAMW)
The airport is located at latitude 41-59-31.4000N and longitude 093-37-18.6000W, and elevation is 955-feet mean sea level.
There are two paved runways. 01/19 is a 5,701-foot-by-100-foot grooved asphalt. Runway 13/31 is a 3491-foot-by-75-foot grooved concrete runway with GPS, VOR and ILS instrument approaches.
Ames CTAF/Unicom is 122.7; lights are on 126.00 and clearance delivery is on the ground through the Des Moines ATC frequency 126.00.
Weather for Ames is on frequency 132.025 or by phone at 515-233-2611. You can contact the Ames FBO via email at [email protected]. For more detailed information for Ames, visit airnav.com/airport/KAMW.
If you need to rent a car at the show, the Ames airport offers two choices. Enterprise Car Rental is just 2 miles from the airport and can be reached at 515-233-5200. A local company, Ames Auto Rentals, can be reached at 515-635-1599.
All international arrivals requiring U.S. Customs service will need to clear at the Des Moines International Airport (DSM) before proceeding to either Ames or Boone.
And remember to check notams prior to arrival.
Subscribe to Our Newsletters
BEEF Magazine is the source for beef production, management and market news.
You May Also Like
---