From homebuilder to fulltime ranchers, couple learns what it takes to restore rangeland
From homebuilder to fulltime ranchers, couple learns what it takes to restore rangeland
Going from a custom homebuilder to a fulltime rancher wasn't in the plans. But life has a way of working things out.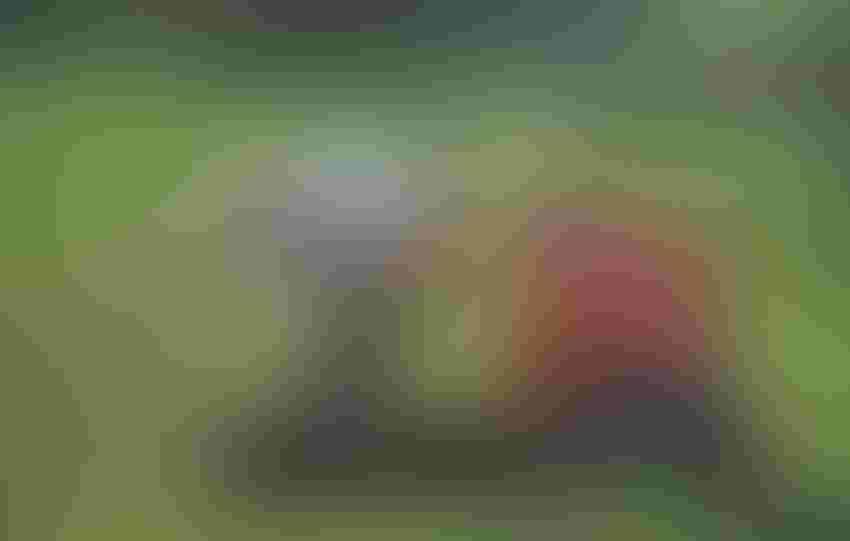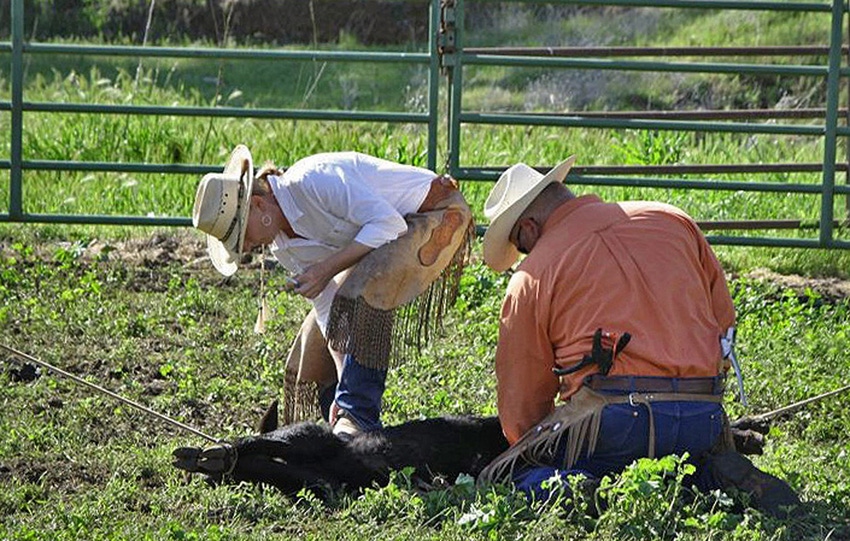 Fish and Wildlife Service
By Byrhonda Lyons
"We didn't come here saying, 'We're going to ranch here.' We came here saying, 'We're going to live here.'"
But things turned out a little differently for Mike and Kathy Landini. When the couple loaded up their two kids, packed their belongings into friends' trucks and left Concord, Calif., for Elk Creek, Calif., they were simply looking for a quieter place to raise their children.
Little did they know that leaving the Bay Area would take their lives in a direction they never anticipated. In less than 20 years, Mike and Kathy went from building custom homes to first generation ranchers and award-winning conservationists.
"Being a first generation rancher is really exciting," Mike says. "It's really a crazy task to take on. I didn't look at it when we did it, but now at 57, wow! That was pretty risky."
Divide Ranch
Sitting at their long, wooden dining room table, Mike and Kathy reminisce about their journey.
"We were driving up the road, toward Elk Creek, when we came around the corner and saw this huge billboard that read, 'Cattle Ranch for Sale,'" Kathy says. "At that moment, we thought, 'Maybe we could buy a ranch.'"
And they did.
The Landinis purchased their 2,000-acre ranch, which included a small, rundown yellow house, in 1999. "This place was in need of a lot of love and a lot of work," Kathy says. "It was a hundred-year-old house; the porches were falling off. There was not much infrastructure."
When they bought the property, the Landinis were looking to restore the 100-year-old yellow ranch house and rent their rangeland to local ranchers. 
Five years after buying the place, leasing it, learning a lot and becoming involved in the livestock world and the community, Mike thought maybe it was time to get into the ranching business.
"Basically, one day, I said, 'This doesn't make sense. I should be running my own cows on it [our rangeland]," Mike recalls. Soon after, the Landinis started the Divide Ranch.
They now run a herd of mother cows and their calves, a battery of bulls, yearling steers, replacement heifers and a herd of their own steers for the ranch's Direct Sale Grass-Fed Beef business. They graze on their own property, on the South Fork Willow Creek Ranch, which they lease from the Colusa Basin Drainage District and another leased ranch north of Elk Creek, totaling 8,000 acres.
Stewards of the land
Much of the Landinis success as new ranchers can be attributed to their commitment to conservation. When they purchased Divide Ranch, years of leasing had taken its toll. As they were restoring the house, they were also trying to figure out how to restore and improve their rangeland.
"We had to do something because this place was severely overgrazed," Kathy says. "Everything was falling apart. We had very little infrastructure whatsoever, but we really didn't know enough to know what we needed to do."
They quickly learned.
In less than 15 years, with the help of neighbors and government agencies, the Landinis' ranch has gone from an overgrazed property to a rangeland that is managed in a way that protects and enhances resources for the cattle, healthy land and wildlife.
"Being a steward of the land was not in the plan in 1999," Mike says. "We didn't walk in here, look at this old ranch and go, 'This is a perfect rundown ranch. This is a perfect opportunity to be a steward of the land.'"
"We didn't even know what that meant," Kathy adds with a smile.
The Landinis' conservation journey began with a simple knock on the door from an NRCS employee. NRCS is the Natural Resources Conservation Service, a federal agency that works with private landowners to implement conservation practices.
"That knock started everything," Kathy says.
NRCS reached out to the Landinis because the Divide Ranch fell into the Upper Stony Creek Watershed Restoration Project. At the time, NRCS was working with landowners in the watershed to develop and implement rangeland management plans that improved soil, water and wildlife habitat in the area.
Mike and Kathy jumped at the opportunity to develop a rangeland management plan with NRCS. The Landinis used the plan to guide them as they slowly worked toward rehabilitating their ranch.
One of their first projects was installing six miles of fence throughout the ranch. The fencing allowed the Landinis to double the number of pastures and control cattle access to certain places on the ranch—giving Mike and Kathy infrastructure to implement rotational grazing practices.
Although rotational grazing is a common conservation practice, the Landinis have tailored it to fit their needs.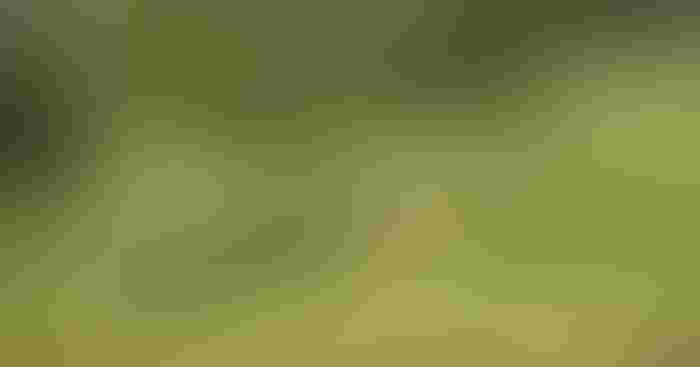 "It's a great concept," she says. "We do it, and we love it. But we have evolved out of the strict rotational grazing practice into one that works best with grazing on hills, since our ranch is not on flat land and we have a heavy clay soil profile."
In addition to fencing, Mike and Kathy installed an expansive water system on their property, thanks to technical and financial assistance from the Parks and Water Bond 2002 (Proposition 12) and NRCS. Now, the Landinis can pump water to tanks and gravity feed to troughs throughout the property, limiting cattle access to streams and wetlands. So far, the ranch has 14,000 feet of piping, eight water troughs and three tanks totaling almost 40,000 gallons of storage.
The Landinis have also implemented an extensive conservation plan on the land they have leased from the Colusa Basin Drainage District for 13 years, which includes two miles of riparian habitat along South Fork Willow Creek and miles of fencing, pipelines and troughs.
Recognition
The Landinis' conservation efforts have not gone unnoticed. In 2016, they were awarded The Outstanding Land Steward award from Point Blue Conservation Science. They also took home Glenn County's Resource Conservation District's Conservationist of the Year Award in 2011.
Although they did not plan on becoming a ranching family, the Landinis have definitely made their mark in the ranching world. Every chance they get, Mike and Kathy tell others what it takes to be both ranchers and conservationists.
"One thing I've learned is how hard people work to provide food to the world," she says. "Farmers and ranchers are the biggest land stewards and conservationists that there are."
"In the ranching world, you can't have a healthy ranch unless you have a healthy ecosystem," Mike adds. "We can't have a good cowherd without having a healthy ranch. Grasses, wildlife, waterfowl, and beavers all seem to come along with it. This all goes together."
Byrhonda Lyons is a public affairs officer in the Pacific Southwest Region Office of External Affairs of the U.S. Fish and Wildlife Service, located in Sacramento, Calif.
Subscribe to Our Newsletters
BEEF Magazine is the source for beef production, management and market news.
You May Also Like
---