Georgia Beef Board publishes "Can-Do Cowkids"
Georgia Beef Board publishes "Can-Do Cowkids"
"Can-Do Cowkids" tells the story of Cody and Cassidy as they have an adventure on the family's cattle ranch while exploring beef industry careers.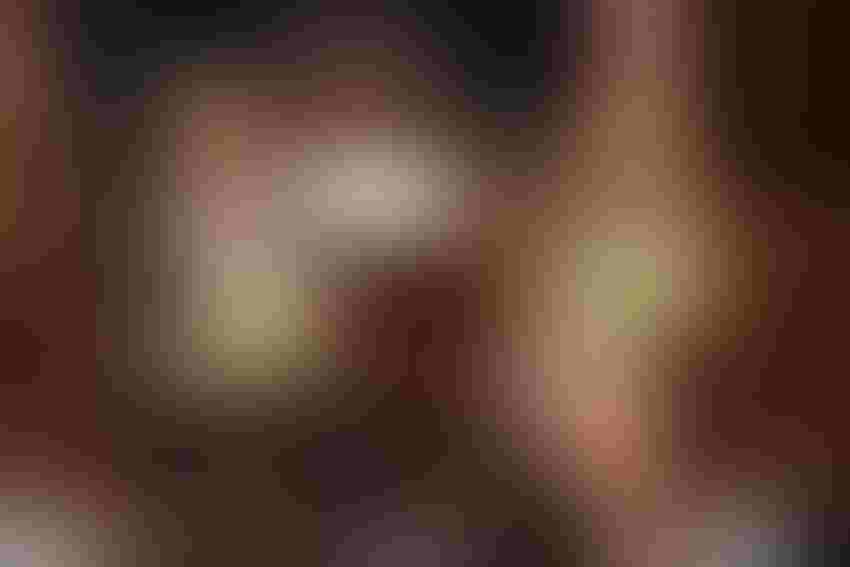 In my career as an agricultural writer, one of my biggest passions has always been sharing the stories of America's beef producers with young people. My goal is to counteract the "Disney effect," where farm animals walk on their back legs, talk to each other and have deep emotions in animated films for kids while the livestock owner is often depicted as evil, sinister or the "bad guy" in the film.
Many of you might remember that in 2011, I published a children's book that flips that common scenario on its head. In "Levi's Lost Calf," the young cowboy Levi is the hero in the story, and readers get to see how he takes care of his cattle and the land. Ultimately, by being a good steward, Levi also provides habitat for wildlife on his ranch.
Since it published, I've read the book to countless classrooms across the country, and I'm always amazed at how excited the elementary students are to learn about ranch life.
I never anticipated writing another children's book until eight months ago when I was approached by the Georgia Beef Board to pen a new story about beef producers.
I was thrilled to take on the project, and illustrator Michelle Weber — a talented western artist and rancher from Minnesota — was the perfect fit to bring the story to life.
Now forgive me if this blog post sounds self-promotional. However, sometimes you get the opportunity to be part of a project that is so special and so rewarding that you can't help but scream it from the rooftops.
This is one of those projects where I got to "practice what I preach" in this blog. It allowed me to use my voice to share our agricultural story with students, and it was an absolute honor to be entrusted to write a book on behalf of America's beef producers.
On March 4, we officially released "Can-Do Cowkids" to the public and on Amazon. While the book was commissioned and published by the Georgia Beef Board, the project picked up plenty of industry support along the way including the Beef Checkoff Program, Georgia Beef Commission, Farm Bureau and the Georgia Department of Agriculture.
"Can-Do Cowkids" introduces young readers to Cody and Cassidy who must help their parents after a big rain storm passed through their Georgia cattle farm. Along the way, they discover agricultural careers that they could aspire to grow into.
With a "can-do cowkid" attitude, which means working hard and dreaming big, Cody and Cassidy explore the many jobs that are required to get beef from pasture to plate including ranchers, cattle buyers, stockers, feeders, auctioneers, nutritionists, veterinarians, conservationists, agronomists and so many more!
The goal of this book is to inspire and empower kids, to help them fall in love with ranch life and to plant a seed that they, too, could be part of agriculture and food production one day. Inspired by my own family's life on our cattle ranch, the book includes gorgeous illustrations, a glossary of vocab terms and a kid-friendly recipe for "Can-Do Cowkids" beef pizzas.
According to the USDA, between 2015 and 2020, there will be 57,000+ jobs in agriculture available to college graduates. Yet, only 33,000 of those jobs will be filled. This presents an abundance of opportunities in a wide range of fields within agriculture for young people to pursue.
In classroom visits, the book's message will also be presented to high school students, and they can explore where their passions and talents might fit within the beef cattle industry.
If they enjoy writing and being creative, perhaps they might one day work for BEEF magazine. If they enjoy problem solving and math, they could be a nutritionist formulating rations for feedlot cattle. Perhaps they love science and might find a fit as a conservationist and sustainability expert. The possibilities are endless, and that's the story the Georgia Beef Board worked so hard to tell.
Last week, I had the privilege of traveling to Atlanta for the official launch of "Can-Do Cowkids." Coordinated by Kaytlyn Malia, director of industry information and public relations for the Georgia Beef Board, the event coincided with Ag Literacy Day. Malia thought of every single detail, from her email proposing the project to me until the finish line of getting this book published and into the hands of elementary students in Georgia and across the country.
Under Malia's direction, our launch day kicked off with media interviews for the Farm Monitor and RFD-TV. From there, we traveled to the Georgia state capitol where we listened to Governor Brian Kemp and his wife, Marty, read the book to second graders from Crispy County Primary School. It was incredible to have his endorsement and support of the beef cattle industry, and we appreciate the Kemps taking the time to share "Can-Do Cowkids" with area youth.
Later in the day, we visited Heard Ferry Elementary School, which is part of a school district that serves 95,000 K-5 grade kids. While there, Georgia Commissioner of Ag Gary Black read the story to preschool students. Weber and I also had the opportunity to share details about being ranchers with the kids, as well.
While we kept busy in Atlanta, 100 volunteers representing the Georgia Farm Bureau also read "Can-Do Cowkids" across the state. All in all, it was a great launch date, and I'm excited to continue to share this story and its message back home in South Dakota and across the nation in my travels.
Mrs. Minish, a second grade teacher in Georgia, said of the book, "My students loved Can-Do Cowkids! Many of the students did not know there was so much work to do on a farm or that the beef we enjoy comes from a cow. I really think this book can help students learn about all the hard work that goes into getting food to their plate. Thank you to everyone who helped make this book happen for the students everywhere that will enjoy a trip to the farm to learn about Beef cattle through this awesome book."
To learn more about the book and utilize lesson plan materials for educators, click here.
To learn more about my work as an author, click here.
To view a collection of photographs from the "Can-Do Cowkids" launch day, click here.
To watch a recent news segment where I talk about the book and its message, click here.

Thank you for letting me share this exciting project that I was blessed to be a part of. It is my sincere hope that through these children's books, I am representing all of you well and am helping to educate and build relationships with our future consumers.
The opinions of Amanda Radke are not necessarily those of beefmagazine.com or Farm Progress.
Subscribe to Our Newsletters
BEEF Magazine is the source for beef production, management and market news.
You May Also Like
---