Grow The Pie; Don't Fight Over Scraps
Grow The Pie; Don't Fight Over Scraps
The beef industry must work together to devise a way to grow the pie and fairly share it, or risk losing market share to competitive proteins. See more discussion on industry alliances in our August 2012 issue of BEEF.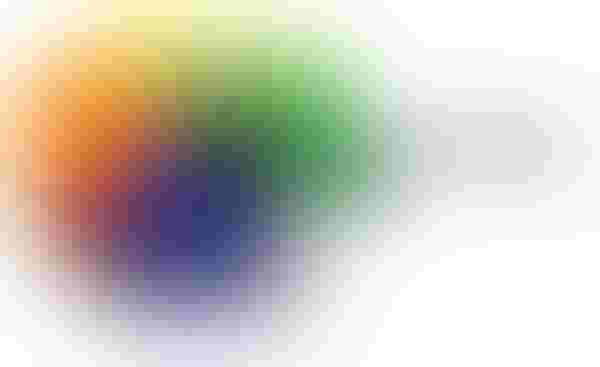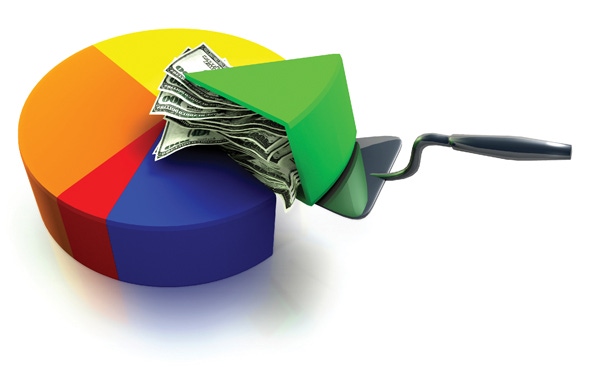 Chances are that capital requirements will preclude any single entity from ever owning a significant vertically integrated supply chain in the beef industry, says Bill Rupp, president of the JBS U.S. Beef Division (JBS).
"With that said, the pork and poultry industries are vertically integrated through ownership," Rupp says. "As an industry, if we can't figure out how to work together to grow the pie and fairly share it, then we will continue to lose market share to them."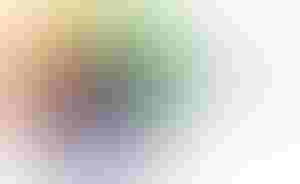 There's no need to lose.
While price is obviously a factor, Al Byers, JBS senior vice president of sales, says, "Look at what consumers are willing to pay for beef in the context of history." By that measure, current domestic beef demand remains robust.
"Beef is still desired by food service as a center-of-the-plate item," Byers explains. "For retailers, beef continues to be desirable because it generates more ring at the cash register than competing proteins."
Plus, beef continues to be a primary point of differentiation for retailers.
Shooting into the circle
Yet, Rupp reckons if you lined up representatives from each sector of the beef, pork and poultry industries and asked them to identify their competition, it's likely the pork and poultry folks would point to competing proteins, while beef folks would point at one another.
In other words, Rupp says each beef sector has tended to focus on the slice it can carve from the existing pie rather than working to grow the pie so that each slice is more valuable to each sector at every phase of the cycle.
"I think one of the reasons for that is because food service and retailers have been absent from the table when others in the industry talk about it," Rupp says.
But, that appears to be changing due to short supplies and high, volatile beef prices.
"Assured supply is becoming more important than forward pricing to many of our customers," Byers says. For one thing, current price volatility makes forward pricing riskier. Secondly, retail and food service customers – and their customers' expectations for beef – continue to grow with the price.
"Many of them are working on what I call strategic supply relationships," Byers says. "That bodes well for the industry because it allows us to work more closely together to understand value."
In fact, Steve Williams, head of cattle procurement for JBS, says they've been forward contracting cattle 12-18 months ahead in order to provide customers with a consistent supply of the particular products they want.
"More customers are willing to come to the table and be part of that process," Rupp says. "I think that will give us as an industry the opportunity to grow the pie because we can start talking about category management, demographic needs, and all of those things that would allow them and the other industry segments to optimize returns."
Consistent quality
"Poultry margins are worse than they've ever been, and consumers aren't responding particularly well to its comparatively lower price," Byers says. But poultry returns are still about twice that of beef.
Consequently, Williams believes there has never been more incentive for cow-calf producers to expand their herds.
Sure, JBS wants more cattle coming through its doors. But Williams' point is that consumer demand is strong domestically and internationally – the market is there.
That's one reason JBS has been working more closely with cow-calf producers and feedlots. JBS assembled a group of leading players from each sector to discuss how JBS can work with each to mutual benefit. For the past year, JBS has shared carcass data with suppliers for free; there used to be a nominal charge.
Beef will remain consumers' premium protein choice as long as the product can deliver tenderness and flavor on a consistent basis, Byers says. Meeting that need is one reason that beef brands and their tighter product specifications continue to grow.
"All cattle are not created equal, all boxed beef is not created equal," Rupp says. "If you're marketing on the average, you're going to get the average in return. The end of any industry alliance or alignment has to stand for something. If the end only stands for a commodity product, then you can't hope to get any more out of it."
That's one reason Rupp isn't a fan of current promotion and advertising conducted with beef checkoff dollars. He thinks the message promotes beef on the average, which runs counter to the above-average eating experience that consumers expect with higher prices.
 "There's a variety of ways for producers to differentiate their product," Byers says. "The key is to be consistent." Incidentally, he says natural and organic beef sales industry-wide are about 3% of all beef sales currently, and could comprise 10% within the next decade.
Byers adds that much of the growth in that area stems as much from the eating experience associated with carcass specifications of natural and organic particular brands as meeting those brands' natural and organic requirements.
"I think of value-added as putting the right product, in the right-sized portion, in the right packaging, at the right time, in front of the right customer who perceives the added value and is willing to pay for it," Rupp says. "Every year we all go to these industry meetings and procrastinate. We have to grow the pie if each of us wants more. If we want to grow the pie, we have to make some changes."
Packer costs skyrocket
Harvesting an animal and converting it into boxed beef has doubled in the last 20 years, more than $150/head today. And freight costs have doubled in the last two years. "We (industry) often think of freight as a pass-through cost, but it's a significant cost," Rupp says. It makes beef less price-competitive.
JBS is exploring ways to keep cattle production and beef processing closer to one another and to large population centers. For instance, it's considering building a ground beef plant near its Tolleson, AZ, processing facility. Besides freight savings, Byers says it would allow customers to receive product more quickly, thereby reducing customer inventory needs.
Likewise, JBS has been chatting with producers near its Souderton, PA, facility about how to keep more cattle there for feeding and processing.
"Why can't we sit down at the table, understand the costs deployed and make the supply chain more efficient?" Rupp wonders. "We don't have all the answers, but, as a company, we're certainly willing to be part of the dialogue." 
Subscribe to Our Newsletters
BEEF Magazine is the source for beef production, management and market news.
You May Also Like
---