Heifer Development Costs Are Down, But Opportunity Costs Are Up
Heifer Development Costs Are Down, But Opportunity Costs Are Up
Increasing the number of 2014 heifer calves held back this fall and developing them into replacement heifers has three major financial impacts.
First, the dollar value of calves sold at weaning 2014 is reduced. I currently project weaned heifer calves going for $1,500+ this fall — an all-time high ($273/cwt.) by far. However, holding back more heifer calves implies selling fewer head of valuable weaned calves.

Note that my August 2014 price projections call for slightly lower fall 2014 prices than my July 2014 price projections. This suggests that 2014 calf prices may have peaked. I'll go into more detail on this next month.
 

Second, I now project heifer development costs from weaning in fall 2014 through preg-check in fall 2015 will be $448/preg-checked heifer (revised down from last month). The cost of developing heifers is less in 2015 than in 2014, 2013 and 2012 due to lower hay prices. These lower feed costs, however, will be offset by the increased opportunity cost of not selling the heifer calves at 2014's record weaned-calf prices.
 

Third, calf sales from these raised replacement heifers won't occur until at least fall 2016. I currently project slightly lower fall weaned-calf prices in 2016.
Let's review some past estimates for costs of raising replacement heifers. Figure 1 summarizes my calculations for the cost of developing 2013 heifer calves that will be checked pregnant in October 2014. These heifers were weaned from 1,300-lb. cows at an average weaning weight of 554 lbs.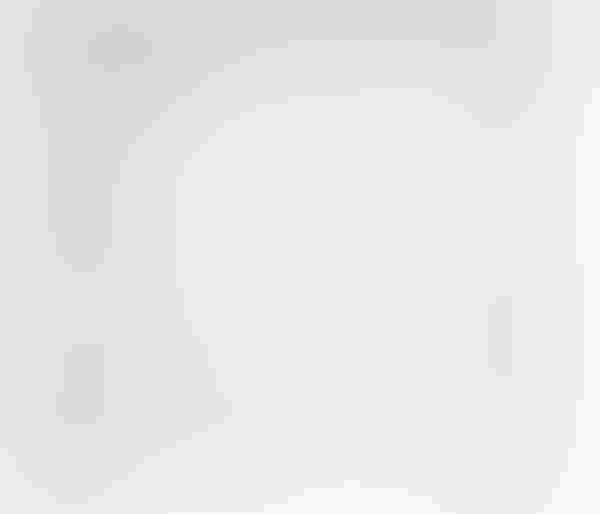 My calculated eastern Wyoming/western Nebraska market price for these heifers in October 2013 was $159/cwt., or $881/heifer calf sold. Winter growing feed costs were based on $129/ton hay and $4.10/bu. corn for a winter feed cost of $205/head. Meanwhile, winter non-feed costs totaled $96 for a total wintering cost of $301/heifer.
Summer grazing and breeding costs totaled $215/head. With the addition of the opportunity cost of not selling the heifer at weaning, the subtotal cost is $1,397/heifer in the development program.
Adjusting for an assumed 85% pregnancy rate for these first-calf heifers, the cost of each preg-checked heifer rises to $1,643. However, an adjustment must be made for the sale of cull open heifers, which was $175/cwt. This brings the projected cost to $1,386/preg-checked replacement heifer.
In summary, the development cost of these heifers is projected to average $505/preg-checked heifer. The remaining $881 is the opportunity cost of not selling them at weaning. The total economic cost is the sum of these two numbers: $1,386/preg-checked heifer.
Of course, the cost of raising replacement heifers varies by region, and even by rancher within a given region. Thus, I'll present some generalized heifer development cost calculators with which ranchers can tailor the projected heifer development costs to their own situation.
Figure 2 is a generalized calculator for projecting the costs of developing 2013 replacement heifers. It covers winter feed costs ranging from $125 to $285/head. Some ranchers winter-feed in drylot, while others winter-graze. Figure 2 should work for both.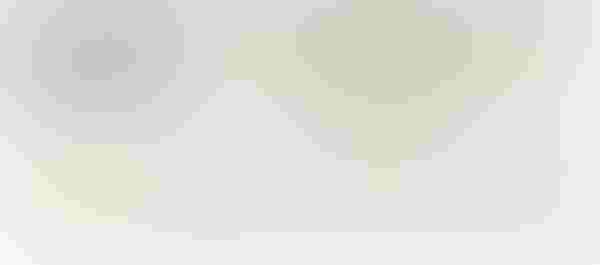 Summer grazing costs can be calculated from "$/hfr. mo." based on the assumption that a growing heifer is 0.8 of an AUM (animal unit month). An AUM is the amount of grass a 1,000-lb. cow and her calf eat in a month.
The highlighted center block in Figure 2 presents the same cost calculations as in Figure 1. The $1,386 cost of producing a replacement heifer (center cell) is based on the $205 winter feed costs and the summer grazing costs of $24/heifer.
Hopefully, your winter feed and summer grazing costs fall within Figure 2's $125 to $285 winter feed costs and the $8 to $40/month heifer summer grazing costs. The linear relationships in this table allow individual ranchers to extrapolate their numbers if they fall between the winter and summer feed costs specified in Figure 2.
My projected cost of developing 2014 heifer calves is presented in Figure 3. While winter feed costs are projected to be lower, the opportunity cost of not selling these 554-lb. heifer calves is projected considerably higher at $273/cwt., or $1,512/head. Hopefully, your winter feed costs fall within the $112 to $272/head range and the summer pasture costs range of $8 to $40/pasture month. These table values are linear in relationship, so extrapolation between numbers is linear.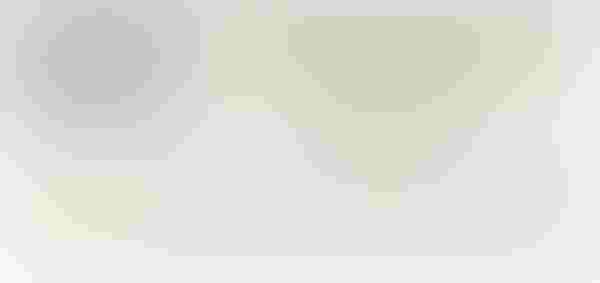 With this year's dramatically increasing heifer-calf prices, it's useful to compare the costs of developing heifers over several years. Figure 4 summarizes the results from a general-purpose heifer-cost calculator I developed.
This model uses alfalfa price and weaned-heifer price to project the development cost and the total heifer costs associated with heifer development. Non-feed wintering costs and adjustments for 85% heifer-calf crop and value of cull heifers are built into the model.

While this model generates a slightly different cost estimate, it effectively compares heifer development costs over multiple years. The years in Figure 4 represent the year the heifer calf was born and weaned.
In summary, annual heifer development costs have decreased since 2012, as hay prices fell following the 2012 drought. The opportunity costs of heifers, however, have risen dramatically with the recent price surge for weaned heifer calves.
The cattle industry is entering some exciting times. I'm beginning to get phone calls from new investors wanting to get into the beef-cow business. Stay tuned. 
How to extrapolate the Figure 3 chart
Using the projected cost figures for developing 2014 heifers shown in Figure 3, here's how ranchers can tailor the figures to their unique situations. Begin by estimating your winter feed costs from weaning date to spring grass. Let's assume they're $200/heifer, and the projected cost of grazing in 2015 is $20/heifer month. Figure 3 indicates the calculated heifer development cost is somewhere between $2,003 and $2,095.
Adjusting $200 winter feed costs: The difference from $192 and $232 in the table is $40. My $200 is $8 more than the lower $192, or my $200 winter feed cost is $8/$40, or 20% of the way between $192 and $232. The tabled values have a difference of ($2,051-$2,003) = $48; and 20% of $48 is $9.60, which I rounded to $10. Now the significant table values are:
$2,003+$10=$2,013
$2,047+$10=$2,057
Adjusting summer pasture costs: The $20/heifer month in summer pasture cost is midway between the table's $16 and $24 pasture cost lines. This implies that the projected heifer development cost is also midway between $2,013 and $2,057, or half of $44, which equals $22.
Therefore, the projected cost of developing these heifers is $2,013+$22=$2,035/preg-checked heifer developed.
Harlan Hughes is a North Dakota State University professor emeritus. He lives in Kuna, ID. Reach him at 701-238-9607 or [email protected].
You might also enjoy:
Meet A Nebraska Couple That Practices What They Preach At Family Feedlot
Probiotics Vs. Antibiotics? Which One Wins Out For Cattle Health
4 Ways To Better Manage Your Employee Relationships
Photo Gallery: Ranching Is A Family Affair
Subscribe to Our Newsletters
BEEF Magazine is the source for beef production, management and market news.
You May Also Like
---