Here's a counterintuitive idea: Beef demand declines as U.S. employment increases
Here's a counterintuitive idea: Beef demand declines as U.S. employment increases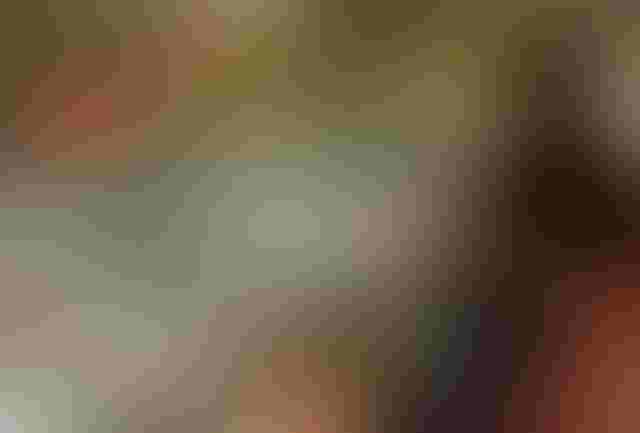 <p>A shopper looks over the selection in the meat case. Getty Images/Joe Raedle</p>
Various economic barometers point to the national economy's continued recovery. Unemployment, for example, hovers around 5%; in July, significantly more jobs (255,000) were added than expected.
As competition for labor increases, worker wages are on the rise, too. According to the U.S. Bureau of Labor Statistics' County Employment and Wages report, the average weekly wage increased 4.4% last year. That's based on the fourth quarter 2015 report that was issued in June of this year. And yes, that seems like way too much time for sliding beads and counting toes.
None of that is increasing demand for beef so far.
Beef demand declined three of the last four quarters, according to the All-Fresh Beef Demand Index (AFBDI), calculated by agricultural economist Glynn Tonsor at Kansas State University. The decline was marginal in the last quarter of last year (-0.97%) and in the first quarter of this year (-0.49%).
In the second quarter, though, beef demand declined 3.07%. Other than a similar decline in the first quarter of 2014, that's the most significant quarterly decline, year to year, since the first quarter of 2010. Since then, the all-fresh AFBDI declined in only four quarters, counting the last three.
The Choice Retail Beef Demand Index is similar, also declining year-to-year for the last three quarters: -3.71%, -0.67% and -3.32%, respectively.
It's too soon to raise the red emergency flag. It should give folks plenty of pause, though, given growing beef production spawned by national cowherd expansion.
"This year's ample supply of beef is primarily driven by year-over-year increases in commercial cattle slaughter (4% more) and heavy dressed weights (7 lbs. heavier)," explain analysts with USDA's Economic Research Service (ERS), in the August Livestock, dairy and Poultry Outlook.
"Forward projections show a continued gain in beef production into 2017 as the increased availability of slaughter-ready cattle and generally heavier carcasses result in more beef," they continue.  "Annual beef production is forecast to reach 25 billion pounds in 2016, up 5.3% from last year. Total commercial beef production in 2017 is forecast 3.4% higher at nearly 26 pounds."
The current beef export environment magnifies the challenge of increased domestic production. There are real economic forces at work, like the strength of the U.S. dollar. There are also artificial constraints like non-tariff trade barriers.
Keep in mind that nascent but faltering demand is occurring as retail beef prices decline. In 2010—when beef demand faced headwinds as mentioned above—the annual average U.S. retail price for Choice beef was $4.40 per pound, according ERS. It was $6.29 last year, which ought to be the peak.
Similarly, the Restaurant Performance Index (RPI), calculated by the National Restaurant Association (NRA), declined in May and June (the most recent available).
"The uneven trend that the RPI followed during the first half of 2016 was due in large part to choppy same-store sales and customer traffic results," explained Hudson Riehle, NRA senior vice president of research, in the organization's news and research updates. "This uncertainly likely contributed to the Expectations Index dipping to a six-month low in June. However, it's hard to draw definitive conclusions in either direction right at this point, because the indicators continue to send mixed signals."
The RPI consists of two components: a Current Situation Index that measures current trends, and an Expectations Index that measures restaurant operators' outlook for the next six months.
According to BEEF's sister publication, the Nation's Restaurant News, four national restaurant chains declared bankruptcy this year—five since last November. Most recent were the casual dining chain, Logan's Road House, along with the parent company for sports bar chains, The Fox and the Hound and Champps.
Simple logic—there's too much market noise and too many variables to connect the dots directly—suggests ongoing economic polarization could be a plausible explanation for at least part of the disconnect between more people working for more money, while beef demand and restaurant demand decline.
Perhaps casual dining restaurants are experiencing more economic pressure because folks who can afford that kind of dining prefer something even nicer, while others are thankful for the opportunity to splurge every once in a while for a meal away from home…at a fast-food restaurant.
Maybe, the folks who can afford beef on a regular basis are eating as much as they want at any price, while others continue shifting to low-priced proteins.
Further contraction of the storied American Middle Class could also explain the current popularity of populist rhetoric.
One thing does seem certain; at current retail prices, beef had better deliver every time, no matter the specific product, venue or price point. Every genetic and management decision matters, from the pasture to the packinghouse to the consumer.
 You might also like:
Do small cows make more money?
13 utility tractors that will boost efficiency
How to get more value from your cull cows
14 thoughts to help get those heifers bred
Photo Tour: World's largest vertically integrated cattle operation
Subscribe to Our Newsletters
BEEF Magazine is the source for beef production, management and market news.
You May Also Like
---