Here's why you should consider temperament and behavior grading
Here's why you should consider temperament and behavior grading
While slow to catch on, temperament scoring can be a helpful management tool.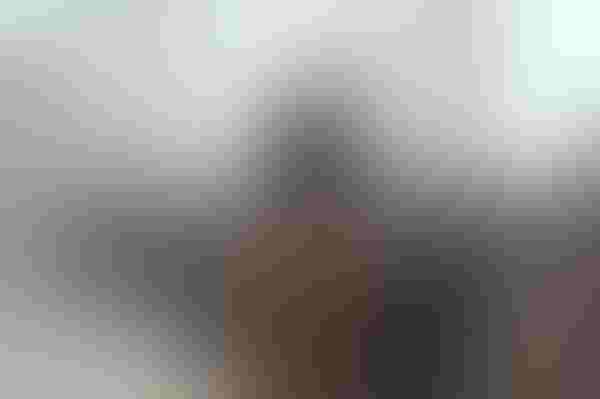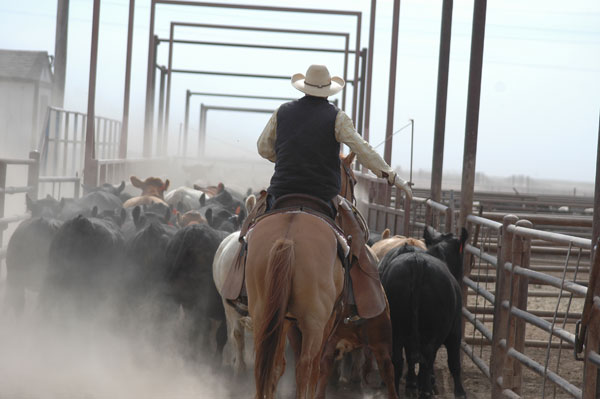 Commentary By Bruce Derksen
Over years, numerous studies have looked at temperament and behaviors of livestock, but very little seems to have trickled down to ground level of the ranch or feedlot treatment barns.  Docility EPD's have been widely used in purebred cattle operations, but it takes time for genetic improvement of this nature to fully trickle down to most cow-calf operations
However, when considering behavior and temperament, some things are obvious. Quieter cattle gain more weight, are healthier and produce a better carcass than flighty animals. Beyond these basics, though, numerous organizations have done studies on groupings of cattle using scoring and grading designed for chute and squeeze work, including exit speed, and pen scoring. 
Chute scoring works on a numbered system, grading animals on the amount of struggling or aggression they portray in the chute. Typically, this system starts with the number 1, meaning calm and quiet, to a 5, indicating extremely aggressive with violent struggling.
The exit speed uses point scoring to monitor the speed or gait of the animal as it leaves the chute, using 1 as walking slowly to a 4, indicating running at top speeds.
Pen scoring grades cattle on their behavior as approached on foot or horseback. It's a 5-point scoring system where 1 are animals that are calm and unaffected by human proximity or facilities. Mid-range numbers describe the degree of nervousness and higher-numbered animals show rampant fear ranging from running pen borders to jumping or crashing into fences and displaying aggression toward the approaching person.  
There are gray areas and variables to these systems to keep in mind, though, if they are being considered. First, decide on a scoring basis taking into account the ages and sexes of the cattle.  Proper default standards must be in place such as using the same handlers over multiple groupings of cattle, using a minimum amount of noise and keeping sets of cattle the same size so as not to present individual isolation as an outlying factor. 
The actual treatment being administered must also be the same as some procedures are more painful or upsetting than others. 
Much can be learned from temperament and behavior studies and experiments, but this is not yet an exact science and for that reason alone, it is fortunate these scoring and grading classifications were not immediately accepted and installed in more ranch and feedlot operations. It is unknown how much is genetic based, learned through experience, or just basic fear responses from earlier mistreatment.
When cattle are moved through a chute 10 times in a month, their scores lower. Is this learned, permanently displayed experience or will a nervous, wild steer show a lower, more docile score over repeated handling in his routine environment only to resort to his primitive genetics if sold at an auction or moved to another feedlot or ranch? 
Stripped down to bare essentials, it makes sense to know more specifics about cattle whether you are purchasing, keeping them from calf to finish or selling at various stages such as weaned animals, replacement heifers, backgrounded feeders, grass cattle or other groupings. As it is helpful to know the docility background of a potential herd sire, it would be useful and enlightening to assess varied collections of cattle on a behavioral and temperament score. 
When these systems are only being used on a small scale, it is almost impossible to make comparisons between ownerships and pens of cattle, but these grading systems are gathering steam and momentum. The extra work and time installing a process for use in your operation will eventually be worthwhile. 
Agriculture often rewards trend setters and leaders. Putting systems in place to experimentally grade selective groups of assorted cattle before advertising and sale could bring financial benefits. Even with the time, cost and effort involved, potential interest from other producers and cattle buyers could be a pleasant surprise. 
Derksen is a freelance writer and feedyard pen rider in Lacombe, Alberta, Canada
Subscribe to Our Newsletters
BEEF Magazine is the source for beef production, management and market news.
You May Also Like
---