How Schiefelbein Farms made room on the ranch for nine sons
How Schiefelbein Farms made room on the ranch for nine sons
For the Schiefelbein family of Kimball, MN, making room for all the children necessitated making the pie bigger, not cutting it into smaller pieces.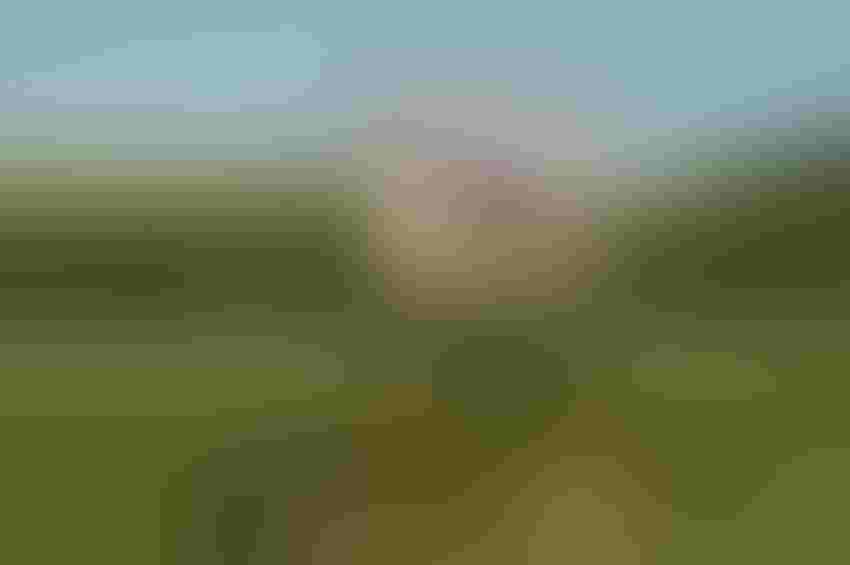 What happens when nine sons want to return to a family operation struggling to survive the 1980s? For Schiefelbein Farms (Schiefelbeinfarms.com) of Kimball, Minn., it meant converting from a least-cost mindset to a maximum-return mentality, and shifting from cutting the pie into growing the pie.
"Everyone talked about being a low-cost producer in the 1980s. We did what we were supposed to do and cut our expenses. Do you pay bills with reduced expenses? No, you do it with income. You must increase revenue, and Dad would say time and again that if you're spending all your time as a family deciding how to cut up the pie, you're missing the point."
That's how Don Schiefelbein, the seventh-born son of Frank Schiefelbein II, began a recent presentation on making room for future generations. The former CEO of the American Gelbvieh Association says making the paradigm shift from reducing costs to growing the pie has resulted in an operation today that has "room" for all nine sons and their wives, 32 grandchildren, and 11 great-grandchildren.
Growing into a powerhouse
Started in 1955 by patriarch Frank II (known as Big Frank) and wife Frosty, Schiefelbein Farms today includes sons Frank III, Rick, Bob, Tom, Mike, Don, Tim and Danny, and grandsons Frank IV and Sam.
Today, Schiefelbein Farms is a debt-free, family-operated business that runs more than 1,000 registered females, farms 4,600 acres and feeds out 7,500 head of cattle annually with no hired help.
"We realized it's not about cutting the pie; it's about making it bigger. That changed our decision-making, and we went away from making ignorant purchases based on price to knowledgeable purchases based on value," Don Schiefelbein explains.
He adds that the family also accepted that it takes money to make money, and invested in their operation in new ways, one example being their seedstock breeding program.
"We adopted the philosophy of making every mating count; in other words, every female has to have a high likelihood of producing a high-revenue bull. How we did it is every heifer was artificially inseminated twice, and every animal was artificially inseminated at least once, providing every opportunity to have the best genetics possible mated successfully," he says.
They started an embryo transplant program using marginal cows as recipients at the same time, further increasing the odds of maximizing genetic return.
"That probably did as much for improvement and making every mating count as anything. Instead of trying to breed around a cow that is missing something, we just made her a recipient and put the best genetics in her," he says.
The result was rapid herd turnover that quickly produced the most current and highest-value genetics being offered to seedstock customers.
Such changes and implementations were seen across the operation's scope, with each brother being put in charge of something that fit with their interests and talents.
"A family business has a life of its own. You cannot fire people; therefore, you have to involve them so they're in happy mode most of the time. Many think a family operation will work if we all just love each other enough, and my mother prays that we all love each other more. That helps, but what will make or fail it boils down to two things: money and power. That's the grim reality you must understand: Money is No. 1, and who's in charge is No. 2," Schiefelbein says.
With that in mind, the money is divided equally, and the group is the boss at Schiefelbein Farms.
Photo Gallery: Home Is Where You Hang Your Hat
At BEEF, we're proud to celebrate the ranching lifestyle. Enjoy 70+ photos from our readers that showcase their country home. Enjoy the gallery now.
"How we handle who's in charge is that everyone is responsible for their own area, but the group is the boss. That takes the pressure off. So long as I'm doing everything right to make the operation successful, does the group interfere? No," he says.
On the money side, splitting things equally creates the situation where the quickest way to make more individually is to grow the pie as a whole.
"This is that not-dividing-the-pie part. My brothers get paid the same as I do. So, how do I get richer? By growing the pie. I never get richer because one of my brothers got poorer. When you grow the pie, you become high-net-revenue producers," Schiefelbein says.
Growing operational profit
However, another component of growing the pie is that in addition to growing profit, expenses might turn into a "scary big number."
"In the 1980s, we reduced our expenses to $300,000, but our gross income fell to only $350,000. Fifteen years later, our expenses are $7,111,843, not counting feeder calf purchases, and our revenue is $9,854,130. Which situation would you like to be in?" Schiefelbein asks.
The extended benefits of growing the pie within the operation have carried over to Schiefelbein Farms' customers and business partners, resulting in increased growth and return on investment across the board.
"Growing our pie helps our customers earn more revenue. We all have learned that our customer calves are worth more, so when Dad bids on our bull customers' calves, he bids until they're sold. But if they're worth more, does it mean we'll get less? If I create the right genetics, can I make money and the packer make money? Believe it or not, the answer is yes.
"We fill our feedyards with the most expensive calves collected in America — our customers' calves. Just because they're the most expensive, does that mean they're the least profitable? No, and that's what you have to understand. We sell each of them based on a value-added grid, when quality is worth the most in early May. When you start adding genetics into things, it changes everything," he explains.
Like the American generation that experienced the Great Depression, Schiefelbein says the period of the 1980s is forever engraved into his parents' and each brother's psyche. "And it continues to impact our decisions today. We learned a lesson that while money does not create happiness, lack of money creates lots of unpleasant situations," Schiefelbein says.
That's the shift in his family's thinking that he credits with creating "room" for the entire next generation of Schiefelbeins to not only return to the family operation, but also succeed within that business.
The high cost of being low-cost
Paying less can often cost producers more, Schiefelbein says. In one example of how spending more has made more for his family's operation, he highlighted their vaccine use from 2009 to the present.
"In 2009 we used Pfizer, now Zoetis, shots. We weaned 1,500 calves and didn't lose one calf. So being the geniuses we are, we decided to change vaccinations. Why? It was cheaper.
"In 2010, our death loss jumped to 1.5%. What do normal ranchers do when they make a mistake? They either rationalize or blame the wife. So we rationalized that it was a 'bad year' for weaning calves and did exactly the same thing again. The next year we weaned 1,500 calves and lost 2%.
"At this point, you have to ask yourself if you're stupid; because if you do it again, you're stupid. So, in 2012, we decided maybe we should go back to the more expensive Zoetis vaccine. We weaned 2,500 head and had one die.
"Now, what if we had lost 2%, like in previous years? That's 49 to 50 more dead animals. What are they worth per head today? There's $50,000 more in that decision to pay more for vaccine. Did paying more cost you?
"In 2013, of 1,500 calves weaned, one died, and we treated only six head. Don't be a low-cost producer; be a high-net-revenue producer," Schiefelbein advises producers looking to make room for future generations within the operation.
Heather Maude is a rancher and writer based in Caputa, S.D.
You might also like:
15 photos of cowboy hats in action
Breathtaking photos of winter on the ranch
6 tips for buyers & sellers at a cattle sale
Prevention and treatment of cow prolapse
Bale grazing lets cows feed themselves
8 tips for being a better ranch manager in 2015
Beef cattle genomics come full circle
Subscribe to Our Newsletters
BEEF Magazine is the source for beef production, management and market news.
You May Also Like
---