How to find the right manager for your ranch
How to find the right manager for your ranch
Whether a family sells the ranch or keeps it and is looking for a manager, absentee ownership is on the rise. Here are tips on how to find the right person to manage your operation. Part 2 of a 3-part series.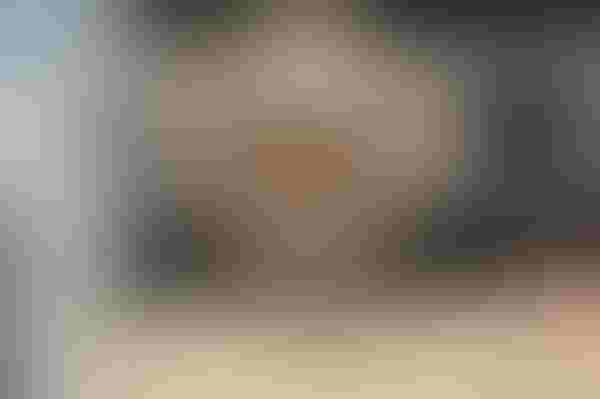 In part 1 of this series, we looked at the various positions that may be necessary for smooth operation of a ranch, particularly one owned by someone who doesn't live and work on the ranch full time.
In this article, we'll look at how an absentee ranch owner can find and qualify a ranch manager to oversee the operation.
Often, an absentee owner can begin the search by asking neighboring ranches or ag-related business owners in town for names of possible candidates. This is where the reputation of potential candidates becomes critical. A person's reputation includes what others say about him, his track record and his successes.
Talk to those he has worked with and worked for. You will find those who have glowing admiration and those who will grind an axe over both spilled milk and real failures. Take the average.
Unless real instances of incompetence or illegalities cannot be ignored, be realistic about the fact that perfection does not exist, anywhere. Then, move directly to the next step.
Financial ability means the manager has the awareness and desire to establish and follow a simple budget process. He should show a ready interest in knowing the financial parameters he will be working with and should talk candidly about his ability to succeed within those constraints.
A good manager will bring many financial considerations to the discussion table that you might not be aware of.  After all, it is his responsibility to anticipate the real and true costs of a successful operation. He should also accept your questions and input on how to avoid expense by prioritizing projects and outlays. This shows his understanding of your position and limitations. A good management plan should lay out the development of the ranch in one, five, and 10-year increments.
Along with the ranch's financial management, the manager's approach to his personal finances should show a healthy sense of self-preservation, practicality and an appropriate consideration for his latter years. Keep in mind that a manager probably has had multiple employers and that some of those relationships did not go well – and not necessarily because of his fault alone. The impact of parting between owners and managers can be more impactful to the manager. Give credit for this fact, when it seems reasonable.
You don't need to be from Missouri to appreciate the expression, "Show Me." The opportunity for demonstration during the evaluation process can be invaluable. Both the owner and manager candidate are evaluating one another.
If a candidate does not ask or insist to spend time on the ranch during this process, you might disqualify him on this point alone. While the manager certainly works for the owner and must ride for the brand, he must also have a primary relationship to the land he is trusted with.
In this sense, his appraisal of the ranch is more important than any first impression you have of him. Your ranch manager is the primary advocate for your property. You might own it, but he cares for it. As steward, the manager will refer to your ranch in loving and critical terms. Allowing him to ride out on his own to have a good look pays dividends.
Indeed, he should have definite first opinions and a long list of questions. It is during this phase of the assessment process that owners should expect to find a rapport with the candidate.
If the candidate's assessments are compatible with the owner's vision, this can be good. Yet, it is also possible that the manager candidate will report issues that the owner will be grateful to learn, even if this challenges aspects of his vision for the ranch. The important thing is how well manager and owner handle this process of discovery, together.
In part 3, we'll get to the basics, including compensation.
Leahy operates DL Resource Management, LLC, based in the High Desert of Oregon. He has managed properties from Texas to Alaska as an independent resource manager.  Contact him at [email protected]
Subscribe to Our Newsletters
BEEF Magazine is the source for beef production, management and market news.
You May Also Like
---