How to hire, motivate, retain employees
How to hire, motivate, retain employees
Good employees are crucial to a ranch's success. But how do you keep the good ones?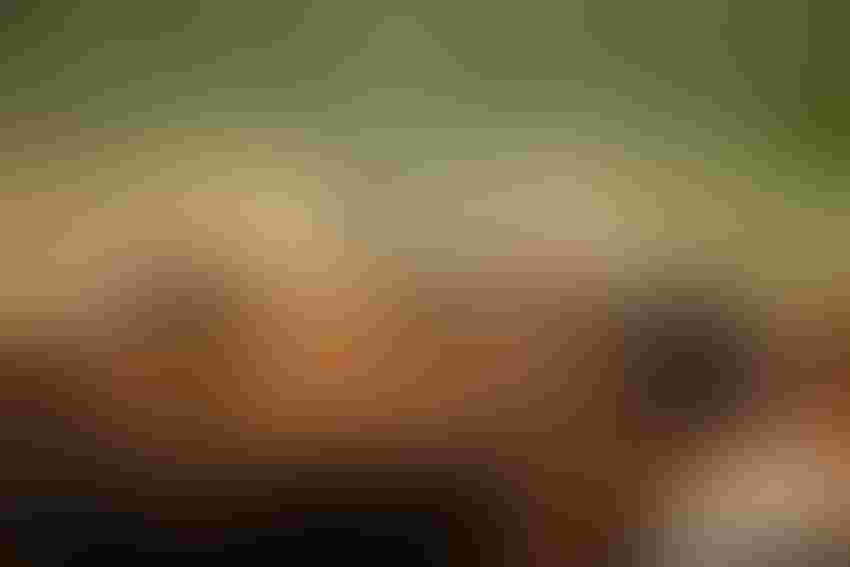 When you find good hands, it's worth your effort to keep them around. But how do you do that when you can't pay them the same as a job in town? There are ways, and they're worth it to keep a proven, tenured employee or to encourage a new hire with the potential to be a long-term part of the operation.
Courtesy of Noble Research Institute
Employees are the most valuable asset to a ranching operation — or they should be.
The success, or lack thereof, of an operation is dependent on the ranch personnel's ability to execute their responsibilities. Many of the day-to-day, week-to-week activities are carried out by the ranch employees, which means supervisors and managers need to develop a ranch management plan that includes a personnel management plan addressing hiring, motivating and retaining qualified employees.
As ranch managers, we presume that the people we hire are capable of doing the jobs we hire them for, and/or are able to quickly attain a level of satisfactory performance within a short period of time. We also presume that since there is limited compensation for many of the entry-level positions, we should have lower employment expectations.
Our primary objective is to fill an open position quickly, with compensation being "commensurate to education and experience" — and what can be afforded — and we will deal with the consequences. The reality is, we should have realistic expectations for all positions. We can set these expectations by identifying the minimum requirements, accountabilities and responsibilities.
The recruiting and hiring process is expensive; and open positions create inefficiencies, especially in the labor force, stretching what is a usually lean resource even thinner.
Actual inefficiencies include some activities may not get done in a timely manner, if at all, as well as actual time allocated to the hiring process (developing advertising, interviewing and checking references) and then to training the new hire (onboarding). All this takes time and costs money, so you don't want to go through a hiring process on a regular basis.
For these reasons, intentional ranch management planning should include a personnel management plan that includes four key elements: current job descriptions for all employee positions; a defined onboarding plan; routine performance evaluations; and an employee retention plan, especially for proven, tenured employees.
Job descriptions
Have a current job description for each position, including the manager position. These should include:
specific competencies required or preferred

essential and nonessential functions

specifications about education (minimum level)

experience requirements (minimum number of years in specific role or position)
It is also helpful to include a brief overview of the ranch and its operations in the job position description.
Other elements that could be listed are:
minimum salary or salary range and compensation (e.g., house, utilities, insurance as provided)

other benefits (e.g., work truck, vacation, weekends off, feed and tack for horses)

certifications (e.g., AI, heavy equipment operator)

licensures (e.g., pesticide applicator's license, commercial driver's license)

unique skills (e.g., welding) and abilities (e.g., proficiency with horses, roping) that are preferred
To provide another level of thoroughness in the job description, it is a good practice to include details on:
physical and visual ability requirements (e.g., lift 100 pounds occasionally, walk 5 miles without difficulty, climb feed bins, reasonable distance vision for day and night)

a statement of work environment conditions (e.g., able to withstand days of fence construction during summer heat, and days of breaking water and livestock feeding during cold extremes of winter)

an employee statement of understanding signature line (signed upon hiring)
These extra details can prevent uncomfortable or awkward situations when management expectations and an employee's abilities or expectations differ. Having current job descriptions on file for each employee also allows for rapid transition into a hiring process when the need arises.
Onboarding
A good onboarding process clarifies the terms and expectations of a new employee. The onboarding plan should include a review of the job description and the specific expectations accompanying job performance. It should include:
presentation of the overall ranch management plan, including the owner's vision, annual goals and objectives for the ranch, and goals and objectives for the employee

explanation of the relationships and connections among all employees

a personal tour of the operation by the manager, who discusses the current situation and key activities underway and planned for the future

familiarization with the key ranch policies and procedures, including safety information, key phone numbers and relationships, a list of behaviors not tolerated, and actions that could lead to termination of employment
Taking the time to explain the critical aspects of the employee's position to the operation adds value and meaning to the new hire.
Performance evaluations
Although few people look forward to performance evaluations, they provide opportunities to motivate and empower employees with additional responsibility and accountability through positive feedback and constructive feedback.
Performance evaluation is an ongoing process, not just a once-a-year discussion. For new employees, feedback should be regular until proficiency is obtained. Then, move toward routine, intentional discussions that correspond to the employee's responsibilities to the ranch.
Monthly and quarterly reviews relating to progress toward specific goals or accountabilities are useful, so that there are few surprises at the annual performance evaluation. The annual performance review is the time to review, discuss and evaluate the year's performance against the job description.
To prepare employees prior to the face-to-face review, ask employees to assess their performance according to their accountabilities and duties in their job description, as well as any specific goals established.
The outcomes of a favorable performance review should be acknowledgement of the employee's accomplishments; elevation in responsibilities; the development of loftier goals; and, where financially feasible, the provision of additional benefits meaningful to the employee (e.g., additional compensation, paid family leave, support of extracurricular activities, expense-paid educational or professional development).
Employee retention plan
The best insurance against employee turnover is motivating a dedicated, tenured employee. Retention starts with active communication and inclusion in the management planning process.
By asking for employees' input on strategies, a manager can improve engagement and demonstrate respect to employees. Enhance employee engagement and morale by sharing critical economic and production metrics with employees who have associated responsibilities.
Additionally, consider providing development plans or skills development for promising new employees by allowing them to learn how to weld or perform AI, acquire a commercial driver's license or commercial applicator's license, attend Beef Quality Assurance training, acquire low-stress cattle handling instruction, and attend local and regional educational events.
For proven, tenured employees, consider incentive plans if possible within the management structure. Incentive plans can include bonuses based on achievement over targets, paid professional and educational training at state and national conventions, paid vacations of the employee's preference, potential enterprise profit-sharing, and opportunities to partner in the ranch operation. 
Aljoe is Noble Research Institute director of producer relations. Contact him at [email protected].
Subscribe to Our Newsletters
BEEF Magazine is the source for beef production, management and market news.
You May Also Like
---