How vegans got it wrong on cattle & climate change
How vegans got it wrong on cattle & climate change
Consumer perceptions could be changing as a shift in reporting about beef favors cattle grazing as an important part of land management.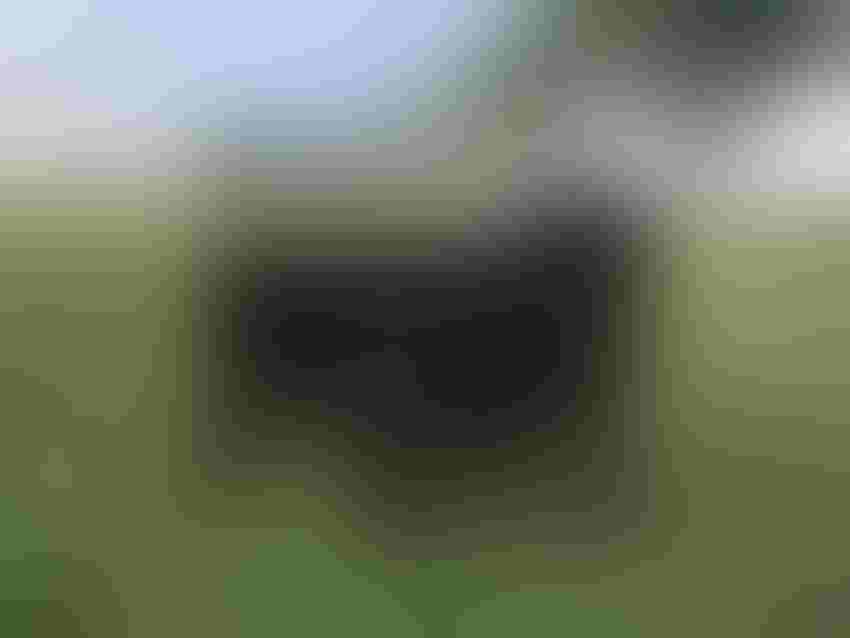 Beef has long been a target for environmental, animal rights and vegan activist groups. They come at our industry from every direction, poking holes in our animal care practices, our environmental stewardship and our nutritional beef products.
For a long time, the media has followed suit, repeating and reprinting the faulty studies, poor science and biased reporting of beef cattle and their role in managing the land and nourishing people.
However, the tides seem to be shifting when it comes to these consumer reports. I'm seeing an increasing number of headlines lately that not only tell a different story about the cattle business, but they call the vegan activists out for perpetuating false information that leads consumers down the wrong path.
Here are three examples worth checking out:

1. "Is promoting vegetarianism a form of colonialism?" by Zoë Schlanger for Quartz
Schlanger writes, "The assumption that vegetarianism is always more sustainable comes from a Euro-centric perspective, where limited land and surplus water makes it relatively easy to grow food crops and less sensical to dedicate vast tracts of land to graze cows.
"In other parts of the world, however, the opposite is true. For example, in the Chihuahua desert of Western Texas and Northern Mexico, it would take a thousand times more water to grow an acre of crops for human consumption, than it takes to grow an acre of cow on wild range.
"In places where there's limited land and a surplus of water, it makes a lot of sense to optimize for land. So there, grow & eat crops. And in places where there's a lot of land and limited water, it makes sense to optimize for water. So there, grow and eat ruminants.
"It's really interesting to me that the conversation around vegetarianism & the environment is so strongly centered on an assumption that every place in the world is on the limited land/surplus plan. You know what region that describes really well? Northwestern Europe.
"In many ways, viewing low/no-meat diets as the One True Sustainable Way is very much a vestige of colonialism. It found a farmway that works really well in Europe, assumed it must be universal, and tries to apply it to places where it absolutely does not pencil out."
READ: Eat beef to benefit the planet
2. "Vegan propaganda and meat: Separating fact from fiction" by Michael Joseph for Nutrition Advance
Ignoring his praise for PETA and the Physician's Committee for Responsible Medicine (and his ignorance about animal welfare), Joseph calls vegan activists' promotion meatless diet as the ultimate diet "blatant propaganda."
He writes, "The complete criticism of any other dietary system, and large marketing campaigns to try to convince people that only veganism is healthy? Yes, that is a kind of propaganda."
Joseph then debunks common myths these vegans promote such as the claim that meat causes cancer and heart disease, that broccoli has more protein than beef, that apes don't eat meat, so we shouldn't either, and several more.
3. "Can vegetarians save the planet? Why campaigns to ban meat send the wrong message on climate change" by Erin Biba for NBC News
WeWork turned a few heads when they announced a meatless policy for the company's employees. Biba points out the hypocrisy of taking meat off the table when transportation and energy use far more resources than our dietary choices ever could.
READ: Global company implements no meat policy
Biba writes, "WeWork, the co-working mega-giant, recently instituted a new policy at its office spaces across the world: No more meat. Amid some backlash, the company said the decision was an attempt to reduce its carbon footprint and overall impact on the environment.
"And while this is a truly noble mission, if you take a deep dive into the science of climate and carbon emissions, the policy starts to look half-baked. For one thing, it perpetuates a ubiquitous myth in climate change messaging that individual decisions are more important than the actions of industry. Worst of all, the growing campaign against meat is shifting the focus away from the world's worst carbon emitter — the fossil fuel industry."
Have you seen any pro-meat articles in the media recently? How about some negative ones that need addressing? Shoot me an email to [email protected] and let me know!
The opinions of Amanda Radke are not necessarily those of beefmagazine.com or Farm Progress.
Subscribe to Our Newsletters
BEEF Magazine is the source for beef production, management and market news.
You May Also Like
---