HSUS targets beef checkoff; NCBA vows to take stand
HSUS targets beef checkoff; NCBA vows to take stand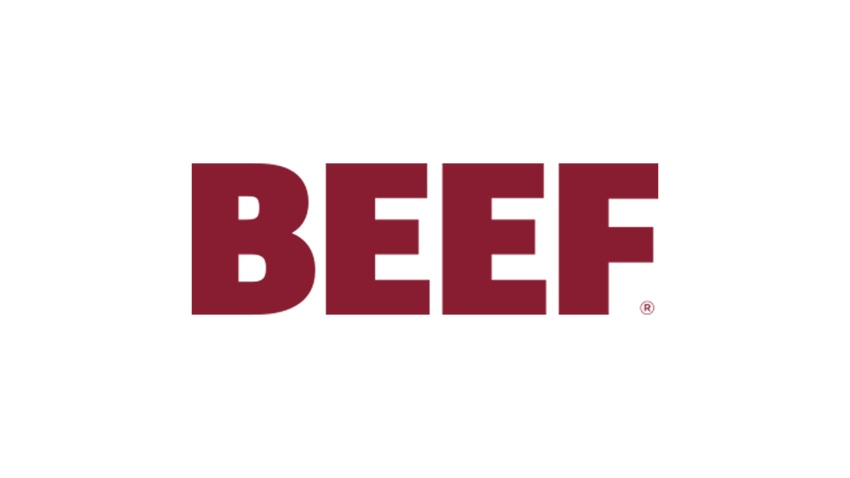 It looks like our pals at the Humane Society of the United States (HSUS) are attempting to use the good old "divide and conquer" tactic again in their mission to abolish animal agriculture. In recent years, the animal rights organization has been busy attacking the equine, pork, poultry and veal industries, but the group has now set its sights on cattle ranchers. The question is, are we going to allow it?
According to a recent press release from the National Cattlemen's Beef Association, "HSUS attorneys have filed a lawsuit against USDA's Office of Inspector General (OIG) on behalf of the Organization for Competitive Markets (OCM). The lawsuit, filed by HSUS lawyers, seeks the release of documents related to two OIG audits of the beef checkoff and its contractors, including NCBA. Both audits found that producer investments in the checkoff are protected by the firewall, which prevents beef checkoff dollars from being used for policy activities. Two OIG full audits and multiple random audits by USDA have found contractors, including NCBA, to be in full compliance with the laws which protect checkoff funds."
You have to wonder why HSUS would care about something like the beef checkoff. Well, for starters, the $1 investment yields a $5.50 return for the beef producer. It's our industry's main driver for boosting beef demand, and as such, it goes against HSUS' goal of creating a vegan society.
More than that, HSUS knows that the beef checkoff has long been a point of contention amongst various groups within the beef cattle industry. For too long, internal industry fighting has divided this industry and distracted us from focusing on larger issues. We are too busy arguing with each other about the merits of the checkoff, the execution of the dollar, and who has the rights to use those dollars in various programs that we have taken our sights off of greater, external threats, such as the HSUS.
What the animal rights activist group so clearly understands is if they rekindle old fights, they can weaken the checkoff, weaken our industry, and find our vulnerabilities, which in this case is an industry facing an unstable market, fewer resources and regulatory demands that are pushing ranchers out of business. The sad and scary thing is — there are cattlemen who are helping them out.
"Those findings haven't satisfied the extremist animal rights activists at HSUS or its partners at OCM," said NCBA CEO Kendal Frazier, in the press release. "Instead of working to better our industry, these two organizations and a small handful of cattlemen have chosen a devil's pact in an effort to weaken the checkoff, which will in turn, weaken beef demand and our entire industry."
In order to protect the industry and halt HSUS, NCBA has said it will seek intervenor status in the lawsuit against OIG.
"There's no doubt that HSUS stands against rural America. Their attacks on the beef and pork checkoff programs weaken promotion efforts. HSUS and its allies have clearly demonstrated they have no interest in the livestock business beyond ending it," said Frazier.
"They will attempt to make this about transparency and say they're undertaking this effort on behalf of producers. But let's be clear: HSUS intends to put every cattleman and woman in America out of business. By weakening checkoff programs and damaging producer-directed marketing and promotion efforts, they can cause economic harm to our industry and force us out of production agriculture."
According to the release, "HSUS and OCM are working to rehash questions that were asked and answered long ago. Since then, multiple audits have demonstrated full and ongoing contractor compliance with regulations governing beef checkoff expenditures. Furthermore, NCBA has demonstrated that it remains committed to transparency and its role as a contractor to the beef checkoff."
"We have nothing to hide. We have, and will continue to fully cooperate with all reviews and audits of our contracting activities," said Frazier. "However, we will not stand idly by and allow HSUS to kill the checkoff. This isn't the first attempt to weaken our industry and it won't be the last, but this is where we must draw a line in the sand and protect the interests of American cattlemen and women."
I don't know about you, but I'm pretty disgusted about this latest attack on our industry. I'm not going to let HSUS use the divide and conquer strategy to weaken this cattle industry I love and take away my dollar checkoff investment.
It's incredibly frustrating to think about the time, money and labor that will need to be earmarked to deal with this petty and distracting lawsuit. I'm quite certain there are plenty of other ways we could be spending our industry's precious resources.
Also, I'm disturbed by the small number of cattlemen who have been duped by HSUS into thinking the group cares more about animal welfare than ranchers do. I'm troubled by those few individuals who are flattered because HSUS has put them on a board as a rural director or invited them to speak at a meeting. They are a wolf in sheep's clothing, and no animal owner is special in their eyes, nor will they be immune to their tactics down the road.
It's time to saddle up, ranchers; HSUS isn't going away anytime soon. Are we ready for the fight?
The opinions of Amanda Radke are not necessarily those of beefmagazine.com or Penton Agriculture.
You might also like:
Young ranchers, listen up: 8 tips from an old-timer on how to succeed in ranching
13 utility tractors that will boost efficiency in 2016
Burke Teichert: How to cull the right cow without keeping records
3 weaning methods compared; Which one rises to the top?
Subscribe to Our Newsletters
BEEF Magazine is the source for beef production, management and market news.
You May Also Like
---