Hurricane relief available for Florida ranchers
Hurricane relief available for Florida ranchers
Florida producers are eligible for reimbursement to rebuild following the catastrophic Hurricane Michael of 2018.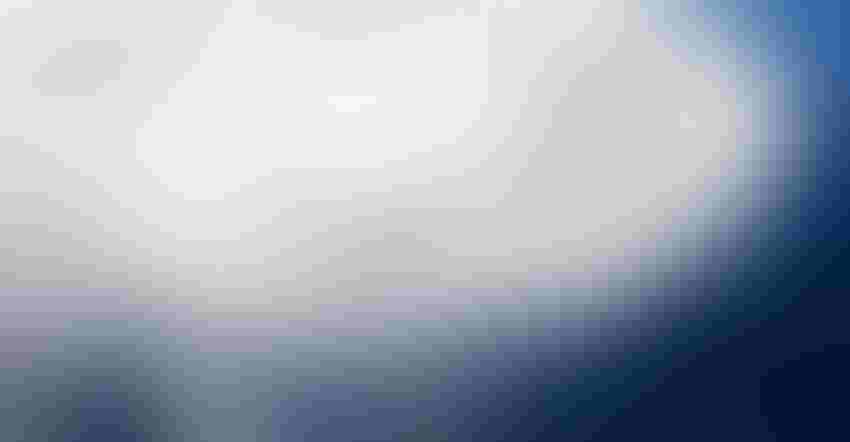 Without a doubt, 2018 and 2019 have been tough years for America's farmers and ranchers. From ongoing trade wars to market uncertainties to brutal weather events, the last couple of years have been a test for even the most financially stable producers.
Many of you may remember when a catastrophic Category 5 Hurricane hit the Florida Panhandle region in 2018. Hurricane Michael struck Oct. 10, 2018 and spanned from Panama City to Mexico Beach to western Georgia. The hurricane brought wind speeds up to 161 mph and caused widespread damage.
To date, Hurricane Michael was the fourth most-powerful hurricane to hit the United States, behind the Labor Day Hurricane (1935), Hurricane Camille (1969) and Hurricane Andrew (1992). It is the most powerful hurricane to impact the Florida Pandhandle in recorded history, according to the National Weather Service.
The hurricane devastated towns and agricultural communities. Pictures from this weather event make me grateful to live in South Dakota, where blizzards, not hurricanes, are our biggest adversary.
Anyway, ranchers who were in the path of Hurricane Michael can now access funds to rebuild provided by the Sales Tax Relief for Farmers Impacted by Hurricane Michael.
The relief fund will provide allocations for farmers to use to purchase building and fencing materials, for fuel to transport agricultural products to a processing or storage facility or for any costs accrued while removing hurricane debris.
According to the University of Florida Extension, Florida law provides for a refund of sales and use tax and discretionary sales surtax paid on materials purchased during the period Oct. 10, 2018, through June 30, 2019.
In order to access these funds, applications must be filled out no later than Dec. 31, 2019.
Any person who purchased and placed tax-paid fuel into a motor vehicle from Oct. 10, 2018 through June 30, 2019 and used the fuel on a Florida public highway to transport agricultural products to an agricultural processing or storage facility or to remove hurricane debris may apply for a refund.
The refund is limited to the taxes paid on fuel used to transport agriculture products or hurricane debris from locations in Okaloosa, Walton, Holmes, Washington, Bay, Jackson, Calhoun, Gulf, Gadsden, Liberty, Franklin, Leon, or Wakulla counties.
For information on how to submit forms or what types of expenditures are eligible for reimbursement, click here.
How has weather impacted your ranching enterprise this year? In my neck of the woods, we started 2019 with extreme low temperatures, had an extended winter season spanning into late April, moved onto never-ending rain resulting in South Dakota having the most unplanted acres in the United States, and although we have ample grass, much of our pastures and hayfields are under water, making the haying and grazing season a very interesting one.
Yet, our challenges pale in comparison to a record-breaking hurricane. I pray the Florida producers impacted by Hurricane Michael find relief through this funding program. I imagine it will take a great deal of time, money and resources to rebuild.
The opinions of Amanda Radke are not necessarily those of beefmagazine.com or Farm Progress.
Subscribe to Our Newsletters
BEEF Magazine is the source for beef production, management and market news.
You May Also Like
---