Immigration reform critical for beef industry
Immigration reform critical for beef industry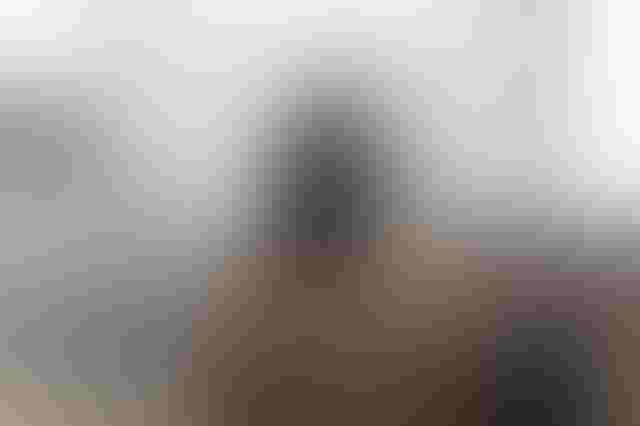 Many years ago, on a dove hunt in South Texas, the futility of how the U.S. addresses illegal immigration from Mexico came home to me. We drove along the bank of a good-sized ditch. When the landowner dropped me off, he said I probably wouldn't see anybody driving down the road except the border patrol.
"The border patrol?" I asked. "Yep. That's Mexico," he answered, pointing to the far side of the ditch.
He drove off. The border patrol came by once that afternoon. I could have waded the ditch and not gotten wet much above the knees.
The U.S. has a long and very sorry record of its ability, or more accurately inability, to come up with any reasonable, workable immigration policy. Yet, as a report from the Chicago Council on Global Affairs points out, immigration reform is critical for the health of agriculture.
The report looks specifically at 12 Midwestern states, but many of its conclusions are applicable to other regions, particularly the Southern Plains and Southwest, where feedyards and packing plants, and more than a handful of ranches, rely on a Hispanic labor force. And have for a very long time.
Here's the bottom line: For as long as I've been alive, and for many years before that, U.S. agriculture has relied on Hispanic immigrants. Some would pass through our elementary school when I was a kid. Those immigrants came to the U.S. looking for work and, in many cases, much of what they earned was sent back to their families in Mexico, we were told.
The U.S. has not had, at least in recent history, a workable, reasonable and permanent immigration policy that allows an immigrant labor force to legally come to the U.S. and work. The closest we've come is the Bracero program, which ran from 1942 to 1964. It was an agreement between the U.S. and Mexico that allowed Mexican citizens to come to the U.S. as agricultural workers to fill the shortage brought on by World War II.
 "The Midwest overwhelmingly relies on immigrant labor for year-round animal care," the report says. So do cattle operations elsewhere. Feedyards I'm familiar with in the Southern Plains have, in many cases, almost exclusively a Hispanic labor force. Packing plants have historically relied on immigrant labor, and not just Hispanics.
That's not going to change. "Immigrant workers are the backbone of the hired farm labor force in the U.S.," the report says, "filling a labor shortage estimated at 80,000 people or more nationwide." While much of that labor shortage occurs in seasonal crop harvesting, the beef business isn't immune.
And President Obama's highly touted power grab, known officially as the Immigration Accountability Executive Action, won't help. "In November, President Obama announced long-awaited executive action on immigration policy, but the measure provides at best only minimal benefits to farm workers," says Michelle Wucker, vice president of studies for the Chicago Council on Global Affairs. "At worst, it may actually worsen critical labor shortages at farms across the region."
The report recommends, among other things, a year-round temporary worker visa that would be renewable with no limits and that doesn't require the worker to return to his or her home country periodically; and protections for employers who use the government's E-Verify system to determine worker status. In the past, employers who use the system and hire a worker with forged documents have been severely punished.  
It's time for politicians to do what they were elected to do and actually represent their constituents. U.S. agriculture needs workable immigration reform that allows people looking for work to come to the U.S. legally and stay for an extended period.
"The agriculture sector is already hurting from the lack of immigration reforms and will continue to be affected by increased enforcement—already at record levels under the Obama administration—without Congress passing new legislation to address the inconsistencies and flaws of the system," the report concludes.
And what if politicians don't find enough backbone and political courage to do their job? John Feinblatt, chairman of the Partnership for a New American Economy, said it well: "We either bring in our workers or we bring in our food. The American agriculture industry depends on getting this right."
You might also like:
Nothing about the U.S. cattle market should surprise us any more
10 best Christmas on the ranch photos
Share this --> Breathtaking photos of winter on the ranch
3 steps to negotiating a great cow lease
Gallery: Ranching is a family affair; meet the generations on the ranch
What's the best breeding weight for beef heifers?
Subscribe to Our Newsletters
BEEF Magazine is the source for beef production, management and market news.
You May Also Like
---