Independence Day is more than just grilling & fireworks
Independence Day is more than just grilling & fireworks
No matter how you choose to celebrate today, let's make a pact to be great citizens each and every day to make this nation the best it can be.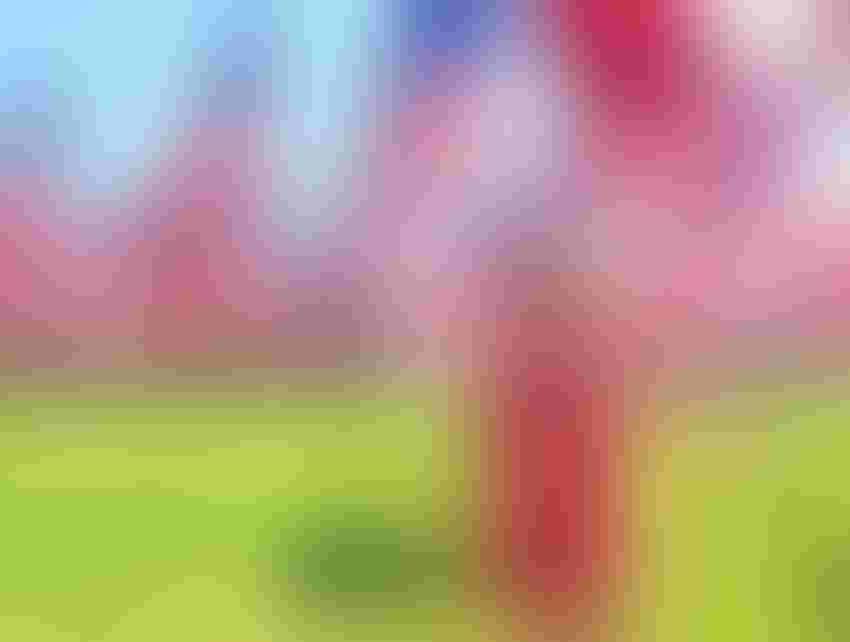 Independence Day is here, and for our family, we'll be staying close to home this year. With a new baby to tend to and hay fields to cut, it won't be our most exciting holiday ever, but we'll be spending it together, and that's what really matters.
I'll smoke a brisket. Tyler will make some rounds in the hay field. The kids will splash in the inflatable pool. And together, we'll probably end the day with a backyard barbecue and watching the fireworks show our town puts on each year.
This year will sure be a far cry from floating on the river, skiing at the lake or going to a street dance from years gone by, but no matter how the day is spent, I'm so grateful to be able to celebrate in the land of the free.
Scroll through social media these days, and it's hard not to get engulfed in the sea of political rants and heated debates. It seems our country is divided more now than ever before, and words like "bipartisan" and "compromise" seem to be long forgotten in the polarizing climate of the extreme right and left of modern society.
Yet the silent majority just wants Americans to succeed and for people to work side by side harmoniously for the greater good of the nation and the millions of individuals who make this country great.
Because we are all so unique, we may not always see eye to eye, and our ideas for who to make America the best country in the world may differ greatly. However, on this day, I hope we all can put our differences aside to enjoy being Americans and how lucky we truly are to be able to pursue our own version of happiness, to be able to speak our minds freely, to be able to worship the God of our choosing, and to be able to sleep peacefully at night without fear of persecution for our beliefs and backgrounds.
So many are not so lucky to call this place "home," and while I celebrate being an American today, I'm also mindful of those who yearn to settle in our great nation.
Of course, we wear the red, white and blue today to remember our great forefathers who so expertly wrote the Declaration of Independence and the Constitution of the United States of America. It's amazing to me how the leaders in that room had the foresight and intelligence to write a document that would so expertly protect and guarantee our freedoms, not just in 1776 and 1787, but today.
I pray that the Constitution holds for generations to come, so that America can remain the great nation it has always been.
And I would be remiss to not acknowledge the men and women who have made the ultimate sacrifice to protect our freedoms — 4,435 soldiers lost in the American Revolution; 2,260 in the War of 1812; 1,000 in the Indian Wars; 1,733 in the Mexican-American War; 140,414 Union and 74,524 Confederate soldiers in the Civil War; 385 in the Spanish-American War; 53,402 in World War I; 291,557 in World War II; 33,739 in the Korean War; 47,434 in the Vietnam War; 148 in the Persian Gulf War; and 6,915 (from 2001-2017) in the Global War on Terrorism.
READ: Meat must stay on the military menu
May they rest in peace and may their families know that these men and women are recognized and appreciated for what they have done for this country.
I'm also mindful of the living veterans today. While we joyfully shoot fireworks to celebrate today, many of these folks may be reminded of the gunshots and cannon fire of wartime. Given that 22 veterans commit suicide in this country every single day, I hope and pray for better care, support and resources for our servicemen and women after they come home from their tours of duty. They deserve better, and I believe this is one issue in this country that has been ignored for far too long.
Today isn't just about relaxing with family and friends. It's not just about grilling, fireworks and carefree celebrations; being an American is a great privilege and honor. Take a minute to think about how lucky we truly are to live here, and then together, let's work together to be great citizens for the future generations of this nation.
God Bless America, today and every day! Happy Independence Day from my ranch to yours!
The opinions of Amanda Radke are not necessarily those of beefmagazine.com or Farm Progress.
Subscribe to Our Newsletters
BEEF Magazine is the source for beef production, management and market news.
You May Also Like
---