Innovating forage cutting tools
Innovating forage cutting tools
Claas launches new Disco mowers and Orbis forage harvester heads for 2021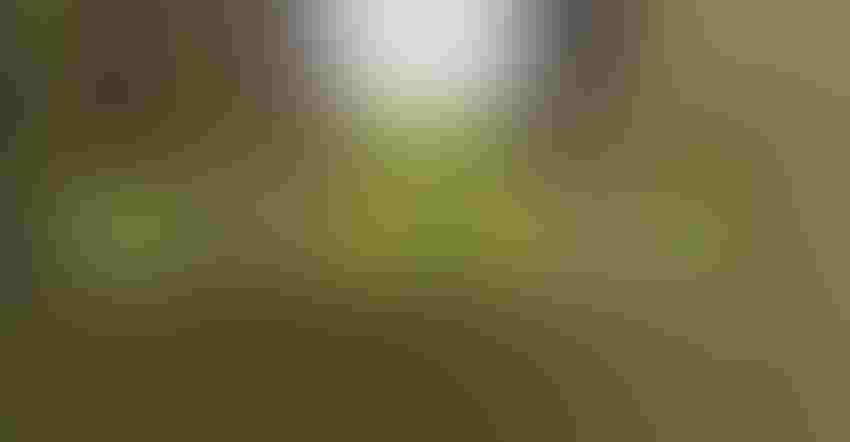 EFFICIENTLY AGGRESSIVE: Two new Orbis cutting heads join the Claas line for Jaguar forage harvesters. The new Orbis 900, shown, has a quick fold design. Both the new Orbis 450 and 900 can be outfitted to take on down corn.
Courtesy: Claas
The process of feed making is both time consuming and time sensitive, placing significant demands on equipment. Engineers are hard a work designing enhancements to machines that may at first appear familiar but in fact bring a range of innovations to the market. Claas showed off innovations with four new disk mowers and two forage harvester headers for its Jaguar line during a virtual media event this week.
Taking on a tough crop
2020 granted Class a kind of perverse gift to demonstrate the new Orbis 900 and Orbis 450 headers. The derecho that ripped through the Midwest gave the company a chance to show how these latest models can be used to take on even nearly flat corn to capture forage value.
Eric Monken, territory manager, Claas, shared some key features of the two new heads that round out the top and bottom of the Orbis line. Monken explains that new design features of the two models perform well in down corn and "even in dewy and wet conditions they took on those wet leaves," he says. Those brown, wet corn leaves can also be forage head wrappers, but Monken says the new header designs avoid that.
The Orbis 450 is the smaller model, but retains some key features for tackling down corn including optional down corn drums and the ability to add down-crop guide fingers as an option. "the 6-foot, 15-inch Orbis 450 has the same capabilities as the 30-foot Orbis 900 head," Monken says. One key difference is that the smaller unit has a fixed frame, while the 900 can be tilted for a better approach angle.
As for the Orbis 900, this is the top end 30-foot model with a fast-fold design for road travel. The machine can enter a field folded and be ready to roll in 19 seconds. A new frame design is designd for lower and more level cutting of the stubble. In addition, the power consumption of the header is lower with slower turning knives. Crop guide points are also shorter and have a flat plate guide to reduce double cuts of the stalk.
As for maintenance. Gearbox oil changes are recommended after the first 500 hours, then at 2500 hours, which is much less than competitive models, according to Monken.
As for taking on down corn, and Claas did show some demonstration video of that process, he new design for the Orbis 900 features a lower drum height to get under the crop. A user can bolt on or off six different guide fingers in any configuration to help match specific conditions, and there's an optional down crop center point.
The unit features two auto contour sensors as standard, but if need a third can be added to improve ground following accuracy in tougher conditions.
Rear-mounted Disco mowers
Claas is launching four new rear mounted mowers. Three in its 10 Series and a new 100 Series Disco. An interesting decision in these new models is to include the Max Cut cutter bar that's features on company's larger more expensive triple mowers; and it also features a double gearbox design.
The 10 series – Disco 24, 28 and 32 models range from 7-feet, 2-inches to 9-feet, 10-inches wide. The 100 Series 360 offers an 11-feet, 2-inch cutting width.

NEW REAR MOWERS: The new Claas Disco 10 and 100 series mowers have a range of competitive features including the top end cutter bar found on more expensive models.
One feature users will enjoy is the Claas quick hitch for these mowers. Monken explains that attachment time for the mowers is about a minute-and-a-half thanks to the quick hitch design. With the Claas approach, making the connection is fast and the operator can do it all from one side of the tractor. A competitive quick hitch is nearly as fast but requires the operator to walk around the tractor to finish. Both are much faster than a third competitive rear mower with now quick hitch.
Note also that the 10 Series frame is designed for both a Category 2 and Category 3 hitch, offering versatility for users.
At the business end of these mowers bolt-on knives are standard for the three 10 Series models – the 24, 28 and 32. The quick-change design is optional on the 28 and 32 and standard on the 100 Series Disco 360.
The Safety Link module on all these machines can now be replaced in three minutes, Monken says.
Matt Jaynes, product manager, emphasized that the cutter bar for these new Disco models is the same as the one found on the higher-level triple mower. "Our competition is using a lower quality cutter bar for mowers in this segment," he asserts. "And the wave action of the cutter bar provides better material flow. You're not having dirt pushed up and you get better cut quality. You'll see less flags [of uncut material] in the field."
These mowers are now available to be ordered. You can learn more at claas.com.
Subscribe to Our Newsletters
BEEF Magazine is the source for beef production, management and market news.
You May Also Like
---