Is Beef The Best First Food For Babies?
Is Beef The Best First Food For Babies?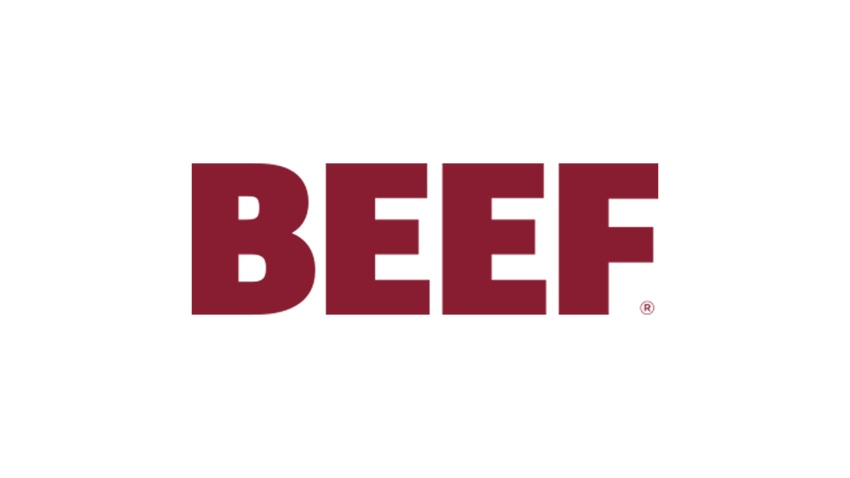 My 3-month-old daughter Scarlett has the cutest bib that reads, "When I get teeth, feed me beef." Although she is a few months away from being able to eat solid foods, there is some significant research that shows beef, not iron-fortified cereal, is the best first food for babies.
According to research conducted by Nancy Krebs, University of Colorado researcher and pediatrician, "In a randomized-feeding trial, 88 exclusively breastfed infants were fed either pureed beef or iron-fortified infant cereal as their first complementary food from 5 to 7 months of age. After that time, all food choices were left to the parents' discretion. But, until then, infants in the beef and cereal groups exclusively ate beef or cereal, respectively. Measures of zinc and iron status were taken at 9 months, and dietary, anthropometric and developmental data were taken up to 12 months. The study found that giving pureed beef to infants as their first complementary food is both practical and a better way to improve zinc intake than using iron-fortified cereals."
Subscribe now to Cow-Calf Weekly to get the latest industry research and information in your inbox every Friday!
The results of the study showed impressive results about the benefits of beef as a complementary food for breastfed babies.
"The study found at 5 and 7 months, infants in the pureed beef group had signficantly higher zinc and protein intake, while infants in the fortified-cereal group had significantly higher iron intake at 7 months. Infants accepted both the cereal and pureed meat, but at 7 months, infants in the meat group were consuming 90% of the Estimated Average Requirement (EAR) for zinc. Those in the cereal group were getting less than half of the EAR."
According to Shalene McNeill, PhD, RD, National Cattlemen's Beef Association (NCBA) executive director of human nutrition research, there is some new research coming out from Krebs' lab. This project studied Denver, CO, babies and showed that higher protein intakes provided primarily from meats as complementary foods from 6-9 months were associated with greater linear growth and proportional weight gain, compared with a lower-protein, cereal-based diet.
The upcoming research suggests that a higher intake of protein from meats can be safely recommended for breastfed infants, for whom rich sources of bioavailable zinc and protein are particularly important during the complementary feeding period.
These studies seem to parallel popular recommendations for parents. In a recent article entitled, "10 foods to feed your baby (that you probably aren't)," written by Natalia Stasenko, RD, for parents.com, animal proteins and fats such as red meat, eggs, butter, and full-fat cheese and yogurt make the list. 
Stasenko writes, "Steak as a first food? Why not! Traditionally, iron-fortified, single-grain cereals were the preferred first food for infants. Current advice offered by the American Academy of Pediatrics suggests exploring other iron- and zinc-rich foods such as red meat, especially if you are breastfeeding. These foods provide the type of iron that is better-absorbed than the type found in plant sources. To improve absorption even further, combine iron-rich foods with those high in vitamin C, like fruit and vegetables. Meatballs and tomato sauce were meant to be together! For younger babies, steam or simmer meat, puree and thin it with breast milk, formula or water to the desired consistency."
If you have children, did they like beef as babies? What do you think of this new research? Share your thoughts in the comments section below.
The opinions of Amanda Radke are not necessarily those of Beefmagazine.com or the Penton Farm Progress Group.
Other trending headlines at BEEF:
10 Utility Tractors For 2014 That Offer More Power & Comfort
60 Stunning Photos That Showcase Ranch Work Ethics
Take A Video Tour Of The 2014 Yamaha Viking SxS
Must-Read Tips For Controlling Flies On Cattle
Subscribe to Our Newsletters
BEEF Magazine is the source for beef production, management and market news.
You May Also Like
---