Is the term "farmer's wife" out of date in 2015? Facebook weighs in
Is the term "farmer's wife" out of date in 2015? Facebook weighs in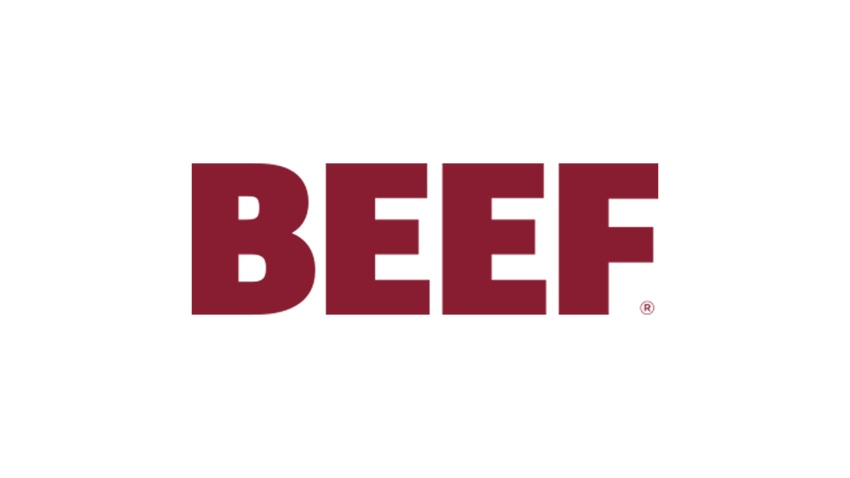 Recently, one of our BEEF editors was taken to task for using the term "farm wife" to describe the spouse of a farmer. I, too, have received some feedback over the years for using the term "ranch wife" in blogs, as some see it as a derogatory term. A new poll on beefmagazine.com asks, What do you think of the term "farm wife" or "ranch wife?" Read the comments from voters and cast your vote here.
With 151 votes in, 79% of readers don't see anything wrong with the term, while the remaining 21% find it offensive. Personally, I'm a proud rancher's wife, but I understand it could be taken as an insult. After all, today's modern women in agriculture does more than cooking, cleaning and tending after the kids — she also works outside on the ranch, managing cattle and tackling tough jobs alongside her husband. I don't bristle at the term "ranch wife" because I consider it an honor to be among so many amazing women in agriculture. 
READ: BravoTV should make a new reality show: Real Ranch Wives of Rural America
I decided to ask my friends on Facebook how they view the term "farm wife" or "ranch wife." The conversation was heated, and I received more than 65 responses on social media. Here are a few worth sharing:
Check out what ranch men and women think about this week's poll:
Diane McDonald says, "I am a farmer's wife, but he is also a farmer's husband. We work together. So in our case it is a two way street."
 

Debbie Bacon writes, "My husband works off the farm, so in my case I think of myself as a farmer as I run the day-to-day operations and do most of the decision-making, buying, selling etc."
 

Betty Jo Krenz says, "I believe a farmer's wife is someone who is married to a farmer, but a farm wife runs equipment and is next to her partner working every day on the farm. May not seem like much of a difference but as a farm wife I can tell you it does irritate a woman who has worked in the field all day and stops at the grocery store in her work boots and work clothes to see a neighbor "farmers wife" with her nails done complaining about not seeing her hubby in two weeks because he has been in the field. I mean if you are married to a dentist are you a dentist or a dentist's wife?"


Photo Credit: Flickr user aloha

Emily Mottaz Webel writes, "My blog is called 'Confessions of a Farm Wife,' so I am obviously not offended by the term. Seriously, though, I am a farm wife because I don't work on that side of the operation. At all. Ever. And, I'm not embarrassed by it; it's just the way it is. I suppose if I were in a more active role on the farm, I would be more likely to correct someone should they refer to me otherwise, even still, 'farm wife' doesn't define the whole me, so I guess it wouldn't ever offend me, as it's just a piece of who I am."
 

Chuck Ringkob weighed in saying, "I realize you are looking for women's prospective but from a man view. I respect farm wives, ranch wives, and house wives. Somewhere in the last 30 years, the big city feminists have made these terms have negative connotations. Nearly every woman I ever knew worked just as hard as any man, and still prepared three meals a day and managed the family schedules better than any CEO. Some even held down a job in town to help make ends meet in the tough times. I think that farm wives, ranch wives, and house wives deserve our respect. It's a tough career choice!"
 

Dar Engelmeyer says, "I am not offended, but I am a proud farmer and a rancher. I am also proud to be a spouse, mother, and grandmother as they are so important to our society. We feed the world and we nurture it. If we are confident individuals who are positive and can tell our agriculture story to others we have accomplished our goals no matter what title we have!"
 

Terryn Drieling adds, "I don't mind being called a ranch wife, in fact, I think it is a more prestigious title than rancher. A ranch wife is a woman who works alongside her husband outside just as hard as he does, doing the same jobs he does. And when he is gone, she is strong/capable enough to get the work done, and done right, often times with the 'help' of all of their young children (in my case, three under the age of five). A ranch wife is a rancher, mother, and caterer all wrapped up in one. She is a category all her own, and I take pride in that!"
 

Laura White writes, "I am not offended by it. I am a lot of things, and a farmer's wife is one way to define who I am."
 

Cam Fagerhaug says, "I suppose I've been called worse things than a 'rancher's wife.' My mom used to say she was a 'ranchette!' Ha!"
 

Diane Juelfs Mitchell says, "I work on the farm with my husband every single day. From doing cattle chores at sunrise to harvesting corn late into the night. I do the fence mending and the bookwork, washing equipment and cooking the meals. I am proud to be a farm wife!"
 

Rod Thorson writes, "Are you married to the farm? I'm sure sometimes you think so, but it's a totally condescending term. My mother hates it. Take the next step, Amanda. Ask how many women marry farmers or ranchers and have nothing of value in their own name." 
Chuck Jolley asks, "Farmer's wife/farmer's husband? Shouldn't they be considered equal terms?"
 

Warren Symens adds, "A farm wife works alongside her husband. A farmer's wife doesn't. Just my 2¢."
 
Subscribe to Our Newsletters
BEEF Magazine is the source for beef production, management and market news.
You May Also Like
---