It's time for a beef movement! Let's sell the sizzle
It's time for a beef movement! Let's sell the sizzle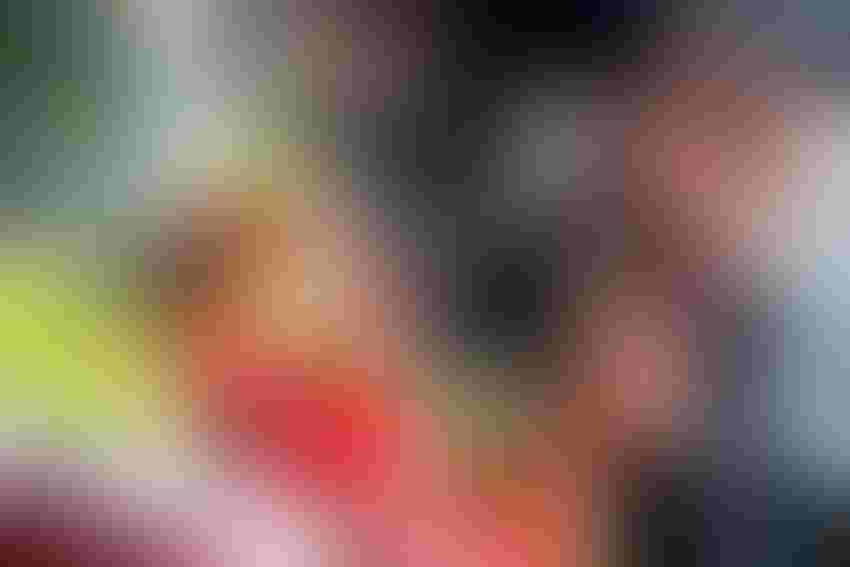 My immediate network tends to be more focused on bulls and grass, so I'll admit that I'm sometimes behind when it comes to early awareness of popular culture movements. A good example is the so-called "food movement." I wasn't totally unaware of the movement, but I was unfamiliar with its details. So, when I received several articles this week alluding to it, I Googled it and was surprised by what came up.
I'm not sure I can give a fixed definition, as all the articles seem to refer to it in a manner that assumes you already understand what it is. However, its proponents make its philosophy pretty clear, as most of them are rather infamous in the livestock industry –Michael Pollan is one of them.
The food movement seems to incorporate a strong anti-business, anti-corporate philosophy, essentially preaching that the only food worth consuming is locally grown by small farmers. It does, however, support family farms – if those family farms don't raise protein or use technology, and aren't profitable. It embraces such things as farm-to-fork; sustainable supply-chain programs; human rights advocacy for farm workers; farm animal welfare; environmental and lifestyle arguments; and even nutritional claims.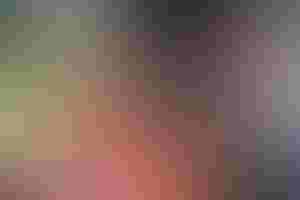 Phot Credit: boggy22 / ThinkStock
It is easy to discount this movement as something on the periphery of society spurred on by radical elites in Berkeley and Princeton who admonish the world to adopt their lifestyle and agenda. However, it's naïve to think their agenda is just about farmer markets, controlling school lunch programs or avoiding soda pop and fast food.
The movement seems to be driven by a belief that there's nothing more essential to one's survival than eating, and every food decision we make should be a statement about the world we live in and what we believe.
Being on the other side of the fence, I know what American farmers and ranchers do to care for their animals and the environment, and to provide the healthiest, most wholesome and varied diet in the world at a cost that is essentially affordable to everyone. So, I tend to disagree with everything this movement represents. I'm also an outcast because I believe capitalism works and profit is a great incentive to respond to customer needs.

70+ photos showcasing all types of cattle nutrition
Readers share their favorite photos of cattle grazing or steers bellied up to the feedbunk. See reader favorite nutrition photos here.
The number-one reason I'd never be allowed into a gathering of "food movement" leaders is primarily because I don't believe I have a monopoly on knowing what is best. I rely on scientific and economic data, and I don't believe so strongly in my world view that I believe everyone needs to follow it.
The tactics of these people are simple but effective; persuade others to adopt their view by claiming some sort of ethical or moral high ground. And, if others see through that façade, force them to fall in line by using the coercive power of government.
Because their facts are manipulated half-truths at best, it's easy to dismiss these people and their agenda. However, as we've seen with the recent debacle concerning USDA's Dietary Guidelines for Americans, this group of elites has tremendous power. Most importantly, these zealots – unlike the vast majority of Americans – realize there is a food movement going on.
As producers, we wake up each day with the goal of caring for the environment and our animals, and providing the safest, most wholesome and most cost-effective products in the world. Yet, these zealots see us as an enemy that must be eliminated.
We have the right story and the facts are on our side, but I think we lack the allure of a movement. An industry consultant with decades of experience in the protein industry has an interesting answer to this dilemma. He believes we should enlist the help of everyday, beef-loving Americans.
He contends that one of the hottest lifestyle and entertainment trends in America today is meat preparation (think barbecue) and dining, as evidenced by the plethora of cooking shows, books and articles. He suggests the industry enlist the help of grill masters, chefs, backyard barbecue enthusiasts, and everyday animal protein lovers to stand up and sing the praises of beef.
I think it's a great concept. As an industry, we often try to sell the science of nutrition, environment and health in defending our product. Those are certainly important factors, but beef's biggest advantage is its extraordinary taste. Nothing else compares; have you ever heard of anyone marketing burgers that taste like vegetables, or burgers that taste like tofu? The science in defense of beef is available; we need to sell the sizzle, and we need to enlist our consumers to help us by advocating its taste, fun and versatility. 
The opinions of Troy Marshall are not necessarily those of beefmagazine.com and the Penton Agriculture Group.
You might also like:
70 photos honor the hardworking cowboys on the ranch
7 common fencing mistakes to avoid
60 stunning photos that showcase ranch work ethics
What you need to know about cattle ingesting net wrap
10 favorite tractors ranked in farmer survey
8 tips for being a better ranch manager in 2015
Subscribe to Our Newsletters
BEEF Magazine is the source for beef production, management and market news.
You May Also Like
---