It's time for the beef industry to move from strategy to tactics
It's time for the beef industry to move from strategy to tactics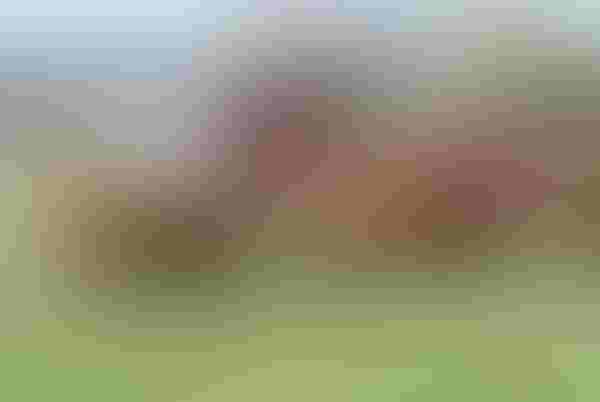 During my state association's midyear meeting here in Colorado, we were inundated with a range of issues occurring at the national and state levels. We wrestle with the issues of growing taxation and regulation at the state and federal level, as well as questions on the health and environmental impact of beef production, not to mention animal welfare issues. In fact, I'm just amazed at how much this industry is affected by government entities. And, if you throw in the activist groups' agendas, that's a whole other layer of issues on which the industry must remain vigilant and engaged.
Much of the work and deliberations conducted at my state meeting will move on to the national stage when the Cattle Industry Convention convenes in early February in San Antonio. The number of committees populated with cattlemen working on a multitude of issues on behalf of the nation's cattlemen is really mindboggling to witness.

BEEF Seedstock 100
Looking for a new seedstock provider? Use our BEEF Seedstock 100 listing to find the largest bull sellers in the U.S. Browse the Seedstock 100 list here.
While I'm amazed at the efforts being waged on producers' behalf at the state and national levels, I'm also impressed with the relative success that these organizations enjoy despite historically being underfunded and undermanned compared to the opposition. I can't help but believe that the industry's underfunding restricts these organizations to just working at the strategic or big-picture levels.
For example, the industry has been very active in projecting its voice on the whole issue of sustainability and has become a major player in this global movement. At the same time, however, from a tactical standpoint, we simply are being outmaneuvered in a significant way. 
I think it is time for the industry to address two issues that are normally not discussed in detail but are part of nearly all these discussions:
• How does the industry gather enough dollars to effectively get its message out?
• How does our industry, which has relied on market-based, science-based and factual-based arguments, effectively combat those organizations that rely on rhetoric, innuendo, and emotion to drive public opinion?   
The bottom line is that public debate and discussion have been transformed and our industry isn't well-equipped structurally, philosophically or monetarily to deal with this new environment.
The opinions of Troy Marshall are not necessarily those of beefmagazine.com and the Penton Agriculture Group.
 
You might also like:
70 photos honor the hardworking cowboys on the ranch
It's the cowboys turn in the market driver's seat
Seedstock 100: Meet the U.S. cattle industry's biggest bull operation
5 biggest themes for the U.S. cattle industry in 2014
9 ranch management concepts to improve your ranch
Bale grazing lets cows feed themselves
Meet Anne Burkholder, 2014 BEEF Trailblazer Award Winner
Subscribe to Our Newsletters
BEEF Magazine is the source for beef production, management and market news.
You May Also Like
---