It's time to dial in on cow costs
It's time to dial in on cow costs
The largest expense of any ranching enterprise is maintaining the cow. Here's some tips for managing costs, lowering inputs and planning for volatility.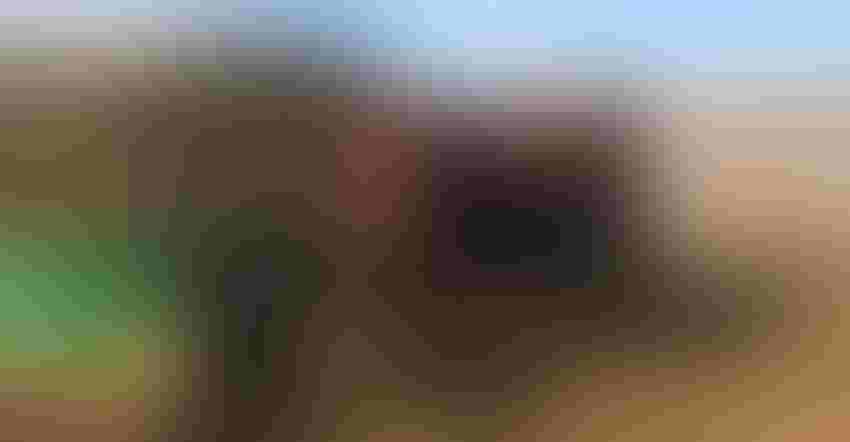 In the cattle business, producers work in breakeven points. It's critical to understand your inputs, anticipate fluctuates in prices and plan accordingly to take advantage of good times and weather through the challenging seasons.
Do you know what the average operating cost is per cow in the United States?
It's $863.
That's according to Olivia Amundson, South Dakota State University Extension cow-calf field specialist, who recently tackle the topic of how to best capitalize on cow costs to meet your business goals.
Amundson says of that $863 annual operating cost, 70% of it is related to direct costs to run the cow including summer feed, winter pasture, veterinary care, medicine, etc.
She adds, that the average income per cow based off calf price and cull cow price is $798 per cow, for an economic loss of $65 per cow when considering all costs.
How do you fare compared to the average? Ponder that question as you read through some of Amundson's best tips for strategically decreasing cow costs.
In part one of a two-part series, she focuses on reducing the largest expense of the cow — her annual feed costs.
She says variable feeds include: "Pasture production, hay production, purchased hay per cow, bull (pasture and hay), supplemental feed, salt and mineral, vet and med, reproduction (AI), labor, interest, marketing, land rent and any other miscellaneous expenses."
Meanwhile, fix costs include: "Livestock facilities, equipment upkeep, pasture, hay machinery/equipment, purchased breeding stock, purchased heifers (not bred), and miscellaneous overhead. Fixed costs in general will be HIGHLY variable between operations."
So how do you make the most of the cow?
Amundson shares tips for reducing feed costs by grazing corn residue and cover crops; decreasing waste through improved hay storage and feeding; limit-feeding cows; and improving genetic efficiencies.
You can read part one of the series by clicking here.
In part two of the series, Amundson dials in on other variables that can be costly for ranching operations. These variables include calf death rates, cow carrying capacity, cow depreciation, replacement heifer costs and cull cows and bulls.
I'll share a brief excerpt from this article and direct you to read the rest of the piece by clicking here.
Amundson writes, "Producers should pay close attention to calf death loss. Calf death loss plays a large roll since more live calves on the ground result in greater gross income. Average national calf loss of calves born dead or calves died before weaning is 6.5 - 7%. Of the 6.5 - 7% of calves, 44.6% of these calves were born dead. The remaining calves that were lost were within 24 hours following birth, more than 24 hours but less than 3 weeks, and prior to weaning."
She suggests focusing on cow nutrition at birth, environment, morning calving dates, providing shelter, vaccinating calves and tightening the calving window to reduce calf death loss.
Finally, as we enter the final month of 2020, now is a great time to evaluate your expenses over the last 11 months, discuss options with your tax planner or accountant before the end of the year and making adjustments to the operation as needed before the close of the year and to kick off the incoming year.
A lot may change for beef producers in the next four years, depending on how things shake loose in the political arena, but in the meantime, if we can focus on what we can control back at home on the ranch, we'll all be in better shape no matter what policies or changes come our way in 2021.
The opinions of Amanda Radke are not necessarily those of beefmagazine.com or Farm Progress.
Subscribe to Our Newsletters
BEEF Magazine is the source for beef production, management and market news.
You May Also Like
---