Kanye buys $14 million ranch; PLUS: Feds say ag finances are worsening
Kanye buys $14 million ranch; PLUS: Feds say ag finances are worsening
As the farming and ranching economy continues to tank, will celebrities be the only people who can afford prime agricultural land?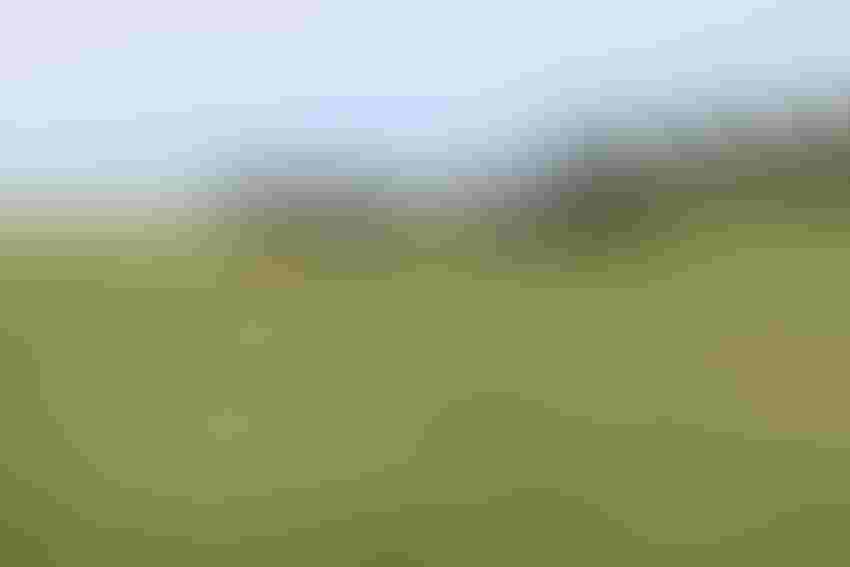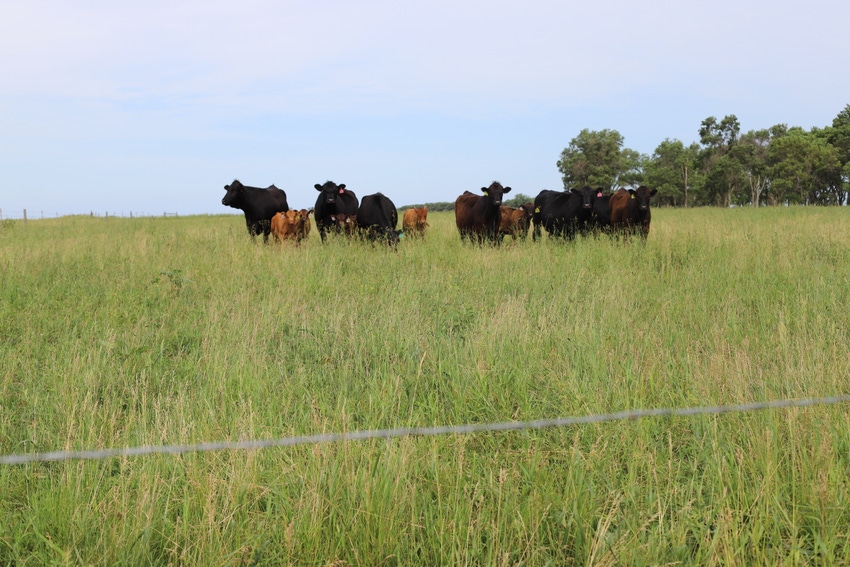 Do you have to be a rapper to afford a ranch these days?
That question has been on my mind with the recent news that Kanye West and Kim Kardashian West, two of the world's most widely recognized celebrities, have purchased a massive, $14 million ranch in Wyoming.
According to TMZ, "The West's new, 'Monster Lake Ranch' has eight lodging units and is known for 'monster trout' fishing. It has two fresh water lakes, a restaurant, an event center and meeting facilities. And there are lots of horse barns and corrals. Fun fact — Cody is known as the 'rodeo capital of the world.' Just imagine Kanye West's Sunday Service at the rodeo!
"We're told Kanye did not pay full price, but we don't know exactly how much he plunked down. The property itself is more than 9,000 acres! He now owns 4,500 of those acres, and the rest is leased from the federal government."
While land is certainly a solid investment if you have the cash, it's kind of sad to see celebrities, overseas investors and large corporations snap up this pristine rangeland, especially as we see more farming and ranching families exiting the business.
I ponder how these agricultural lands, as they transfer hands, will be used in the future. Will cattle still be able to graze these acres, or will they be untouched (and thus unmanaged) by their new owners?
Perhaps, we'll see more opportunities for third-party managers to help these investors oversee their new properties.
In my neck of the woods, I have seen the financial burdens of the current agricultural economy weigh heavily on the farming and ranching community. It seems like new "for sale" signs are popping up on every corner section of field or pasture. Some of these are in foreclosure, and others are just hoping that downsizing will allow them to hang onto their operations without losing the business entirely.
Go on Twitter, and you can see a slew of tweets calling for #faircattlemarkets and in recent news, Excel in Dodge City, Kans., has experienced an explosion, which will shut down the plant temporarily.
How will that impact the markets for this year's run of fall feeder calf sales?
What's more, Politico reports that farm finances are in rough shape, and while this may be more applicable to farmers than ranchers, I think this report is a reflection of the overall mood and troubles facing today's agriculturalist:  
According to writer Ryan McCrimmon, "The Federal Reserve says farm finances are worsening. The central bank released its latest "Beige Book" report on the economic strength of specific sectors and regions, and the survey says agriculture is still in a tough spot.
"The Fed reports that farm conditions across the country 'deteriorated further due to the ongoing impacts of adverse weather, weak commodity prices and trade disruptions.'
"The troubles are especially pronounced in key farming regions, like the Midwestern corn belt. In the Seventh District, which includes Iowa and parts of Illinois, Indiana, Michigan and Wisconsin, industry sources surveyed by the Federal Reserve 'had mounting concerns about how much of this year's crop would be able to fully mature before a hard frost hits.'
"In states further down the Mississippi River, like Missouri and Arkansas, agriculture conditions have declined modestly compared with the previous report' (on Sept. 4), according to the St. Louis Fed, citing a sharp drop in corn, rice and soybean production. The outlook among contacts remained relatively pessimistic due to depressed commodity prices and trade uncertainty."
"In the Upper Midwest, heavy rains that hampered crop planting this season have persisted into the fall and may complicate harvests in some areas, according to sources. Recent forecasts indicated that corn and soybean production may decrease 10% and 20%, respectively, in 2019 compared with last year."
Read the full report by clicking here.
As inputs rise, debt loads increase, trade wars continue to take away export market opportunities and uncertain futures have many questioning if their farming and ranching days are over. It's clear that the agricultural community needs to rally together to figure out the best course of action in order to continue operating for generations to come.
In an op-ed for The Hill, Roger Johnson lays out the challenges facing farmers and ranchers today, saying, "Between 2012 and 2017, 67,000 farms went out of business, the vast majority of which were mid-sized operations. In fact, the number of large- and small-sized farms actually grew during that time. Unsurprisingly, as farms have consolidated, so has farm production: Just over 5% of farms account for 75% of all sales.
"The loss of family farms has had serious implications for the rural communities left behind. Farm families are central to the success of their towns. They support other small businesses, put their children in local schools, join clubs and churches and create on-farm jobs. As those families have been forced to pack up their things and leave, rural communities have suffered dwindling populations, unemployment, a lack of medical resources and crumbling infrastructure."
Yet, despite all of this doom and gloom, I'm optimistic about the future, and here's why:
Even as we see foreclosures, bankruptcies and folks exiting the business, I see demand for agricultural land remaining steady. A recent land sale in my area turned heads with farmland selling for $5,000+/acre and pasture going for $3,000+/acre! If you're cash positive and looking to invest, chances are there are opportunities right now, and you'll still see competition at the auction for this land.
We are also seeing those who have found a way to earn a premium, scale to greater efficiencies, produce in a niche market or distinguish their commodity in a unique way. These folks are not just surviving in this current economy but thriving.
So perhaps instead of overturning the entire market system to suit what has always worked in the past, we as agriculturalists need to find new and innovative ways to produce what the customer wants and evolve as a new generation of food producers.
No, I don't have all the answers. And no, I don't want to see all of our agricultural land find new owners with rappers and celebrity investors.
Change needs to happen, whether it's from within our own operations or outside of the things we cannot control. It's exciting to see so many engaged in the process right now, but even as we tweet for greater overall changes, we must also evaluate our own business models and figure out what is and isn't working in today's food climate.
The opinions of Amanda Radke are not necessarily those of beefmagazine.com or Farm Progress.
Subscribe to Our Newsletters
BEEF Magazine is the source for beef production, management and market news.
You May Also Like
---