LMA shares social media strategies to reach more customers
LMA shares social media strategies to reach more customers
Want to learn how to effectively use social media platforms to promote your business? What are the risks and rewards of live streaming? Learn how to use these platforms wisely on today's blog.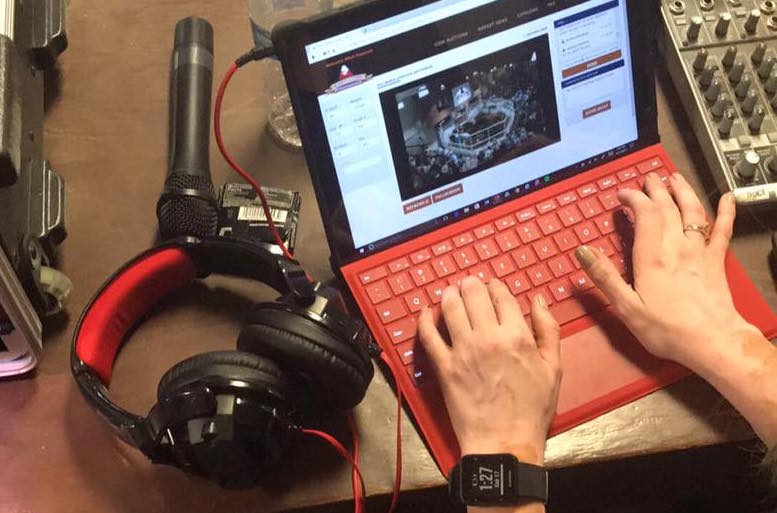 Livestock Marketing Association
Like it or not, social media is here to stay. When I first started writing for BEEF nine years ago, blogs were a new concept; Facebook was the hot platform created just for college students, and texting rather than SnapChat was the preferred mode of communication amongst my peers.
Today, social media platforms are numerous and evolving daily. It can be tough to keep up with the various options, but failure to adapt can mean leaving money on the table. Why? Well, these days, there's an abundance of opportunities to network, engage with customers, merchandise your livestock and promote your ranch brand, and producers are quickly realizing the importance of having a social media presence.
At the 2017 Livestock Marketing Association Annual Convention in Billings, Mont., last week, Lindsay Graber Runft, LMA director of marketing and communications, offered tips for using social media to effectively reach your target market by taking advantage of new features such as "going live."
She told the audience that live streaming was the hot new social media advancement of 2016. Both Facebook and Instagram unveiled this feature on their platforms last year, and users have responded enthusiastically.
Graber Runft says, "78% of online audiences are already watching videos on Facebook Live. Video on social media generates 1,200% more shares than text and images combined."
So does going live have a practical application for the beef cattle industry? You bet.
Graber Runft says producers will soon see more sale day broadcasts, behind-the-scenes ranch work, market reports and special sales and events featured on Facebook.
Producers may be excited to use this feature to share aspects of their lives, but there are some risks and rewards to consider before streaming.
The risk of live videos is that things don't always go as expected, which could create negative business or industry exposure. The loss of control is always a risk with a live broadcast. Another thing to consider is that 85% of Facebook videos are watched without sound, so context matters. And we can't neglect to think about safety. Since agriculture can be a dangerous profession, don't allow social media to distract you and put you in a risky situation while working with livestock or equipment.
However, on the flip side, because folks are interested in watching live videos, it offers the opportunity for producers to increase exposure of the industry and their business and to amp up engagements with their customer base.
What makes a great live video on Facebook or Instagram, you might be wondering?
The live stream needs to be authentic with a clear message and a personal feel. Stick to short and sweet videos, unless it's an event or speaker people may want to listen to in its entirety.
"If it's a day on the ranch, stick to 3-5 minutes for the video," she said. "If you're a stockyard owner, maybe start with live stream market reports or highlight a special sale event at the market. Anytime you can add a face to the name, especially if you want to acquire new customers, it's a good idea."


She said live streaming can also give updates during an emergency like a wildfire where producers can share resources and the various ways folks can help those in need.
There are certainly practical and useful applications to using these platforms to their full potential, but using these tools appropriately to provide relevant content in a professional and authentic manner is key.
Are you ready to go live? What will your first live stream be? If you have experience with live streaming on one of these platforms, what have your followers responded to most? Share your best advice in the comments section below.
The opinions of Amanda Radke are not necessarily those of beefmagazine.com or Penton Agriculture.
Subscribe to Our Newsletters
BEEF Magazine is the source for beef production, management and market news.
You May Also Like
---