McDonald's Wants Industry Help In Defining Sustainable Beef
McDonald's Wants Industry Help In Defining Sustainable Beef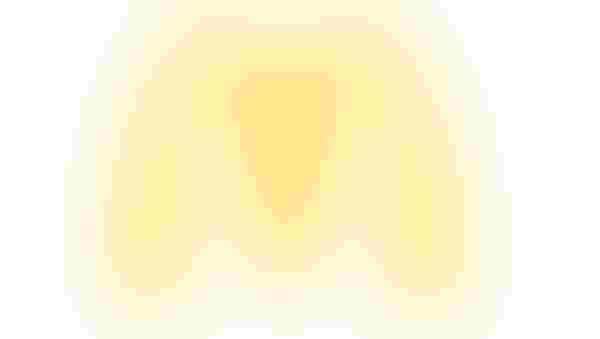 The beef industry's largest customer, McDonald's, has announced it will spend the next 18 months defining sustainable beef. Bob Langert, McDonald's vice president of sustainability, spoke at the recent 2014 Cattle Industry Summer Conference in Denver, CO, where he told the crowd, "Just thinking you're sustainable isn't enough anymore; you've got to prove it."
Gene Johnston for agriculture.com reports on Langert's speech in an article entitled, "Fast-Food VP Challenges Cattle Industry."
Here is an excerpt: "McDonald's buys a lot of beef -- 2% of the entire world's supply. Through its 34,000 worldwide franchise locations, it sells about half of all fast-food burgers, an average of 75/second. That's more than Wendy's, Burger King, Sonic, Arby's, and Jack-in-the-Box combined. By 2016, McDonald's intends to source and sell hamburger beef that fits the new criteria (whatever that is) and be applied worldwide."
McDonald's doesn't currently have a definition for "sustainable beef," but Langert says McDonald's wants the beef industry to help define it.
Subscribe now to Cow-Calf Weekly to get the latest industry research and information in your inbox every Friday!
"It's a comprehensive approach. Beyond that, we don't know the definition. You will help us create it. Let's do it before someone else does it for us. Start by measuring things. How much do you contribute to your community? How much energy have you saved in the last few years? People want to know how much you care. It's part of the sustainable answer."
With 69 million customers going to McDonald's on a daily basis, the chain sells a lot of beef and has the power to be extremely influential in public perceptions about our product. Take, for example, the company's bad reputation for making America fat; the company rebranded and revamped its menu -- offering apple slices, oatmeal, yogurt and better salad options to meet the needs of the health-conscious customer.
The beef industry certainly has a great opportunity to sit down with McDonald's and shape the discussion about sustainability in beef production. We better make the most of this opportunity or risk others doing the defining for us.
Businessweek.com sees McDonald's promise to serve sustainable beef in 2016 as a direct result of Chipotle's successful campaigning for its all-natural burritos.
In an article entitled, "McDonald's Gives Itself A Year And Half To Get Into Chipotle-Fighting Shape," Businessweek.com reports that McDonald's rebranding will focus on adding more fruit and vegetable options and offering sustainable beef, a la Chipotle.
According to the article, "The goal of McDonald's is to become a more trusted and respected brand. The McDonald's brand — eroded over the years by service problems, dietary concerns, lack of blockbuster product launches, and recent employee-pay issues — isn't one many consumers feel too good about anymore. In fact, one study shows that 38% of online conversations about McDonald's over the past year have been negative.
"To create a dining experience customers will feel good about, McDonald's has turned a West Coast restaurant into a learning lab to gather feedback about the food, environment, and other aspects of dining at the Golden Arches. Core products, such as the Big Mac, Egg McMuffin, and fries—three items that account for about 40% of sales—will be at the center of the food efforts, and expect menu additions to be focused around premium beef and chicken items, breakfast food, and coffee and blended ice drinks." 
I hope that McDonald's doesn't go down the path of Chipotle. It's important our consumers know that conventionally raised beef really is sustainable. It's also nutritious and safe.
However, if McDonald's has certain specifications it would like beef producers to meet, I'm positive the industry will rise to the occasion to produce the beef our number-one customer demands. Hopefully, McDonald's can then sell said beef without bashing conventionally raised beef in the process.
And that's going to be the difference between Chipotle and McDonald's -- one makes its money by bashing conventional agriculture while the other works to improve the industry by actually working with ranchers and not against them.
What do you think about McDonald's promise to serve "sustainable beef?" How would you define sustainable beef? Share your thoughts in the comments section below.
The opinions of Amanda Radke are not necessarily those of Beefmagazine.com or the Penton Farm Progress Group.
Other trending headlines at BEEF:
10 Utility Tractors For 2014 That Offer More Power & Comfort
60 Stunning Photos That Showcase Ranch Work Ethics
Take A Video Tour Of The 2014 Yamaha Viking SxS
Must-Read Tips For Controlling Flies On Cattle
Subscribe to Our Newsletters
BEEF Magazine is the source for beef production, management and market news.
You May Also Like
---