Mesquite control is not an easy task — let LandVisor™ improve the odds
Mesquite control is not an easy task — let LandVisor™ improve the odds
Mesquite control is a balancing act. A new digital tool from Corteva Agriscience helps landowners remove management burdens and improve efficiency of herbicide applications.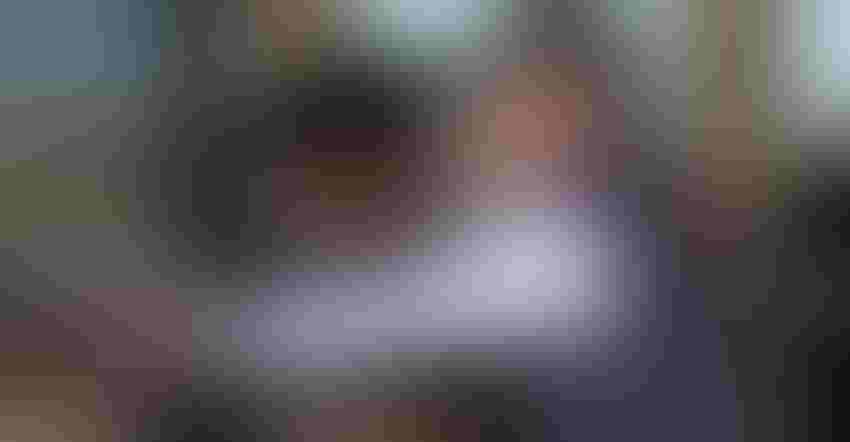 Advanced imagery technology from LandVisor™ advanced brush management helps unravel multiple environmental factors to better target mesquite treatments.
Submitted by Corteva Agriscience
For successful mesquite control, land managers must juggle herbicide selection and rates while tracking a complex mix of environmental factors to determine optimum timing.
"Mesquite control has always been more than just the herbicide," says rangeland ecologist Charles Hart, Ph.D., market development specialist with Corteva Agriscience.
Critical evaluations of multiple factors — such as soil temperature, moisture, plant health, foliage biomass, photosynthetic activity — and other conditions determine the most effective application timing. And landowners must trust their applicator to get the job done right.
"Before LandVisor, we were totally dependent on visual indicators to guess what was going on in the plant. It was the only way we had to judge the plant's ability to absorb and translocate herbicide. We're pretty good at it, but it doesn't always work as expected. With LandVisor, we can see things we can't with the naked eye," Hart adds.
KNOW BEFORE THE SPRAY
K.C. Windham says he got a different picture of his Clyde, Texas, ranch when he enrolled in LandVisor advanced brush management.
"With this program, you don't have to guess," he says.
The ranch has been in his family for four generations, and he has seen it all from horseback since he was big enough to ride, but LandVisor provided a more detailed, interactive image.         
"Mesquite is notoriously difficult to kill," Windham says. "If you have to budget for brush control, this really helps you out."
A critical element in successful control is timing the spray application when mesquite is most susceptible. LandVisor monitors the health of the mesquite foliage, its growth stage and other environmental factors. That information determines when the mesquite is ready to spray.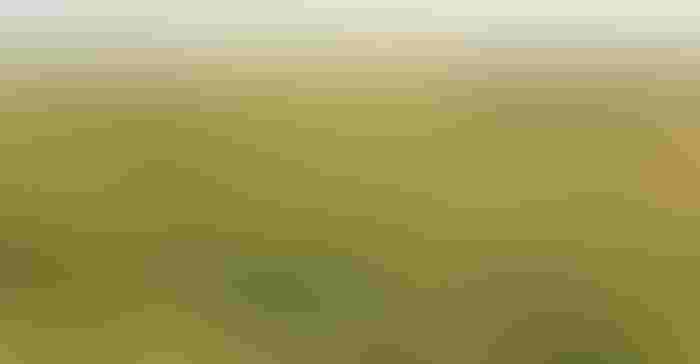 RESULTS SHOW EXCEPTIONAL CONTROL
Actual usage shows higher, more consistent control with LandVisor. When using LandVisor, mortality averaged more than 80% across sites. This initial level of mortality, Hart added, equates to longevity of control.
As Hart explains, relying on LandVisor takes the guesswork out of application timing. Making applications inside prescription parameters for LandVisor advanced brush management significantly improves the level of mortality, directly correlating to longevity of control.
"LandVisor delivers additional peace of mind, too," Hart says. "LandVisor prescriptions are completed by certified applicators, ensuring you're working with the best in the business.
"Again, if we're not going to get maximum control, we're not going to recommend spraying it. With traditional, strictly visual methods of evaluation, we often had to make our best guess at when to treat and hope things worked out. That's still the approach to mesquite control outside of LandVisor. With LandVisor, we don't gamble with your resources."
That's important, he adds, because all the variables for successful mesquite control might never align some years. If so, it's OK not to spray. LandVisor will continue to monitor enrolled acres into the following season — with no charge to the rancher until conditions come together and spraying occurs.
To request a demo, or for more information about LandVisor advanced brush management and herbicide prescriptions, visit LandVisor.corteva.us.
™ Trademarks of Corteva Agriscience and its affiliated companies.
Subscribe to Our Newsletters
BEEF Magazine is the source for beef production, management and market news.
You May Also Like
---