Muck Boots Keeps Stepping In The Muck On Social Media
Muck Boots Keeps Stepping In The Muck On Social Media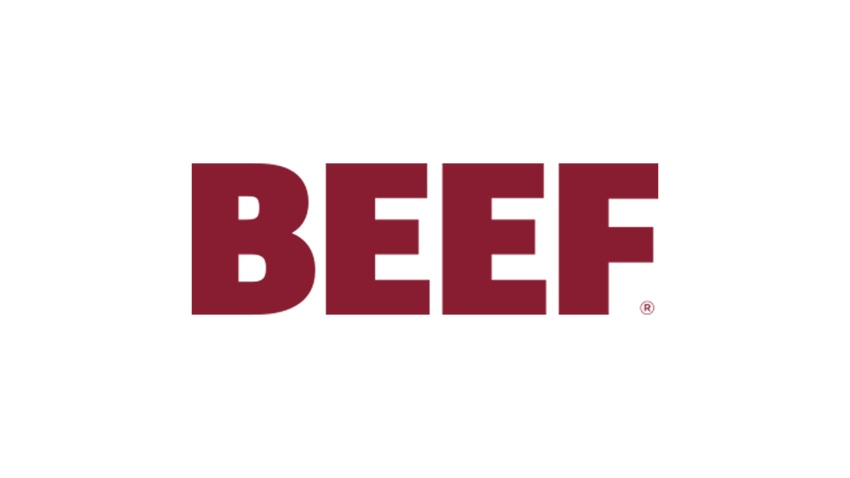 Muck Boots, the agricultural community has an important question for you: do you or don't you support the Humane Society of the United States (HSUS)?
Last week, a series of events got the boot company in some seriously hot water with its customers, and it's still unclear what the company's position is regarding HSUS. If you missed all the drama, here's the short story:
On Facebook, Muck Boots announced details of an employee fundraiser in memory of the loss of "one of their own," which raised $2,000 for HSUS. When folks called them out on supporting the anti-agriculture group, Muck Boots responded that the recipient wasn't HSUS but a local shelter, the Humane Association of Northwestern Rhode Island (HANRI). Shortly after that, however, HANRI said it hadn't received such a donation from Muck Boots.
READ: Muck Boots Fires Up Aggies On Facebook
Later, some confusion arose over exactly who the fundraiser was for. Early reports alluded to a deceased employee, others referenced a pet. Then there were the photos from the fundraiser posted on Facebook which show employees smiling, hiding behind boots pretending to be "lost," and acting somewhat inappropriately for a fundraiser supposedly meant to honor a death.
Subscribe now to Cow-Calf Weekly to get the latest industry research and information in your inbox every Friday!
Here's the latest public comment from Muck Boots on the controversy:
A few days ago we made a series of mistakes here and on our other social media channels. Words can't express how sorry we are that we've caused so much disappointment in our brand. There's been a lot of speculation as to what happened, and clearly our initial statement caused even more confusion.
While we've been quiet here, please know that we've been reading every one of your comments and I want to personally address your concerns.
Here's exactly what happened…we suffered the loss of a colleague a few months ago. Our colleague had a long fight with cancer and had a cat that was by his side until the very end. Because of that, his family requested that -- in lieu of flowers -- donations by employees, not the company, be made to a local animal shelter in his honor. The Humane Association of Northwestern Rhode Island (HANRI) was identified as our local shelter; it's about ten miles from our office in Smithfield, Rhode Island.
Here are the mistakes we made: first, we posted photos on our Facebook page and on Instagram of an employee-sponsored collection effort in our warehouse, which was disrespectful to our colleague and completely inappropriate. Despite our good intent, we should never have used these corporate channels for what was a private matter. Then, we incorrectly tagged Humane Society of the United States (HSUS) in the posts, when the money was actually intended for our local animal shelter. And finally, when the statement went up in an attempt to clarify the events, the money hadn't yet been delivered, because the funds were still being collected. Cash and personal checks were hand-delivered yesterday by the same employees who raised the funds.
READ: How Charity Navigator Knocked HSUS Down A Peg Or Two
Needless to say, our entire team has learned some hard lessons this week.
We know it is you, our customers, who have helped build the Muck Boot brand to what it is today. We would never intentionally alienate you, and we sincerely apologize if we have done so this past week. We've worked hard over the years to build quality footwear and to build a brand that is broadly trusted – we hope that you'll give us a chance to earn back that trust.
Farmers, outdoor enthusiasts and sportsmen are among our most loyal customers and at the core of what we do and why we do it. You can continue to count on us for the very best footwear and to never forget who we work for – you, our customers.
— Sean O'Brien, director of footwear, Muck Boots.
Frankly, I'm still skeptical that the company is being straightforward with us. Unfortunately for Muck Boots, people are calling them out on their constantly changing story and misinformation. I'm going to continue to keep a close eye on this and will report updates as I see them. In the meantime, we're still waiting for an answer from Muck Boots -- do you or don't you support HSUS? Come on, Muck Boots, we're all dying to know!
What do you think about the situation? Was it just an unfortunate series of events, or is the company really trying to secretly support HSUS? Will it affect whether you do business with Muck Boots in the future?
The opinions of Amanda Radke are not necessarily those of Beefmagazine.com or the Penton Farm Progress Group.
Other helpful BEEF resources:
How Much More Upside To The Cattle Market Can There Be?
What You Need To Know About Chemical Castration
3 Alternatives For Replacement Beef Heifers
How To Properly Store And Handle Cattle Vaccines
9 Tips For Preventing Pasture Bloat In Cattle
Take A Virtual Tour: World's Largest Vertically Integrated Cattle Operation
Subscribe to Our Newsletters
BEEF Magazine is the source for beef production, management and market news.
You May Also Like
---